10 Cheesy Things Every Couple Does But Never Admits To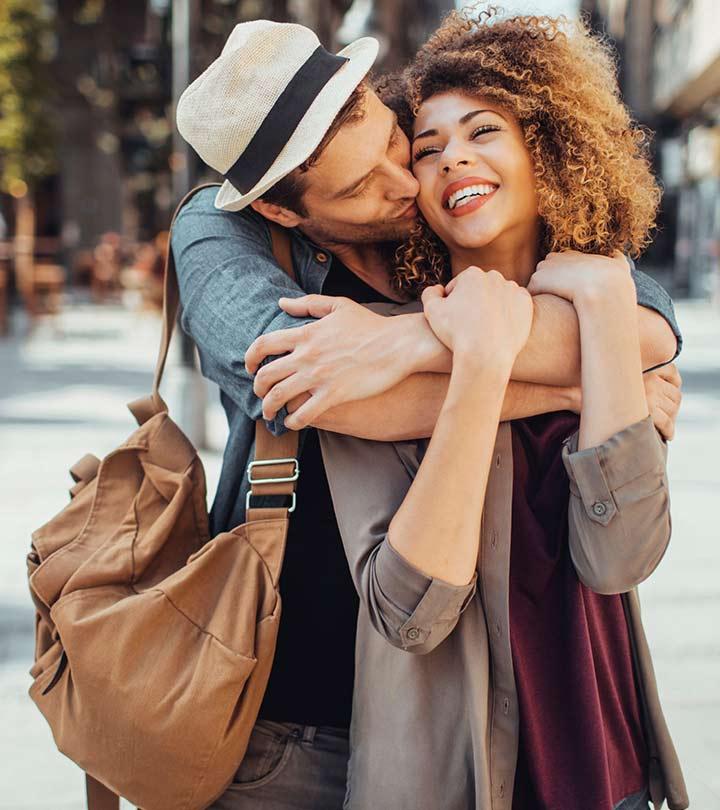 Okay, so we claim not to be cheesy, but I am dead sure most of us can't help but be so, particularly when we have a special someone. Don't believe me? Go on, read this checklist, and tell me the same once you are done.
When your friends are in love, it's so easy to laugh at their theatrics and make fun of the way they behave. But, only when you get into their shoes, you realize that you are no different from them. Some couples say, 'We don't believe in PDA' and blah blah… but you just can't be in love without being a wee bit cheesy. Wonder what I mean? Lemme elaborate.
If you have done all or any of these things when you are in love, you are certainly cheesy to some extent.
1. Having Nicknames For Each Other.
So what if your boyfriend's named Brad? That doesn't stop the brat in you from giving him nicknames. An easier way would have been to change your name to Angelina. But, yeah, I understand you thought of a pet name for your guy even before you met him, all thanks to the movies. From Cookie and Cutie Pie to Teddy and Honey Bun – the names can be interesting and, at times, funny too.
2. Sending Mushy Messages
People in love can't keep their hands off their phones. Each time your phone beeps or rings, you think it is from him. And if it's not, you have to send him romantic 'missing you', 'waiting for you' kind of texts just to remind him that you are thinking of him. If you just uttered 'been there done that', join the club, babes, because you are not alone!
3. Indulging In Public Displays Of Affection
Yes, we are all familiar with this! Except for a few who want to keep their relationship under wraps for whatever reasons, most couples can't stop gushing about their love life. Girls go a little overboard. Their Facebook pages are usually filled with selfies taken with their guys. No, I am not against it at all. If you are happy, you might as well show it. But haven't we seen girls post emotional lines from a film song or a poster with a love quote and all that? This is what I meant when I said taking it a little too far.
4. Following A Ritual
All those on WhatsApp know what I am talking about. I am on some 20 plus groups. And I have put all those groups on mute. No, I don't hate any of them, but I am tired of reading good morning, good night messages and, most importantly, the so-called inspirational ones. What I call gyaan. So, you can imagine how many messages a couple in love would be exchanging in a day. Morning baby, goodnight sweetie, night night pumpkin pie. And wait, before you jump the gun. If your boyfriend is the first thought on your mind in the morning, so be it. I am not here to give you relationship lessons. But if you didn't know, that's cheesy too!
5. Baby Talk
Being in love is like revisiting our childhood days. I remember being engrossed in a book while on a bus when I suddenly hear my co-passenger speaking. It was as if she was talking to a baby. I was distracted by her talk, and I tried to focus on my novel until she said, "Okay baby, I have to hang up now." That's when I realized she was talking to her guy. Baby talk it is!
6. Exchanging Love Notes
Just because we are in the tech era, it doesn't mean we stop writing. Many couples exchange sweet nothings on a piece of paper. Perhaps a 'love you' note along with a bar of chocolate, or a 'miss you' note with a bouquet of flowers – take your pick!
7. Celebrating Relationship Milestones
Girls love keeping track of important dates — the day she met her boyfriend, her first kiss, the day they sneaked out, and so on. This is true of a newly-in-love couple. So, don't be surprised if your friend says she's celebrating her weekly anniversary.
8. Saving Love Souvenirs
If you don't believe me, just rummage through your closet, and you sure to find some kind of souvenir — movie tickets, a beer mug, his first date gift, a watch et al.
9. Singing Love Songs
Teenagers can't stop going ga-ga over their relationships. Dedicating songs, singing his favorite romantic numbers and more.
10. Never Ending A Phone Call Without The Usual One-liner
When you are in love, calls go on for hours. And you just don't want to hang up on each other. But when you don't have a choice, you wouldn't spare the chance to tell her/him how much you love him. It's a given that most couples in love substitute 'bye' with 'love you'.
So, girl, now tell me if you are not cheesy. You may not realize it, but only those watching you know just how differently you have started behaving ever since your heart-throb revealed his feelings for you. But as long as you are enjoying it, nothing wrong.
Do you know of any other cheesy stuff couples usually do? Share them with us in the comments section below.
The following two tabs change content below.