Switch To Cornstarch To Erase Greasy Stains: It's Easy!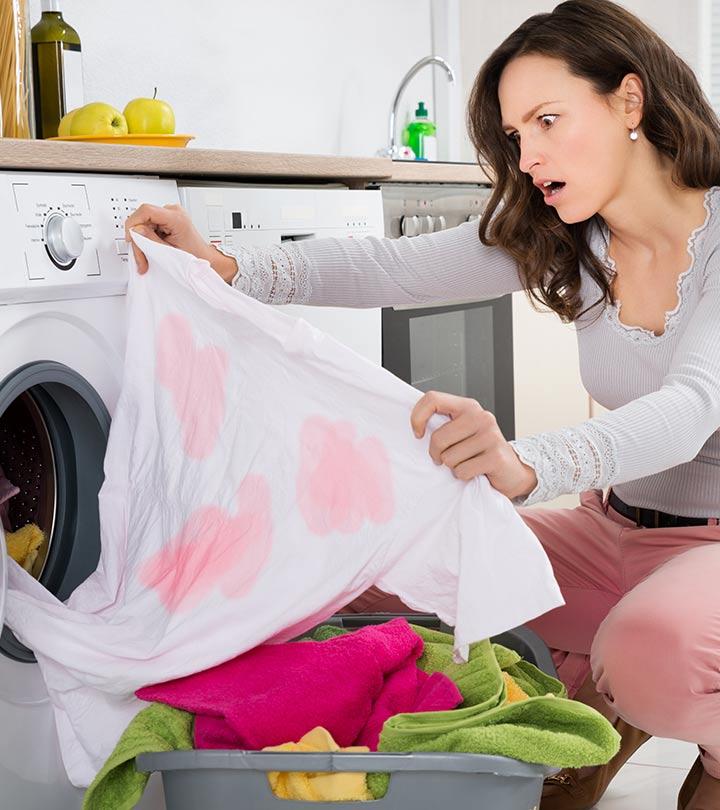 There is no single technique that can remove every spot and stain, but with the right technique and the right ingredients, almost all stains can be removed easily.
Well, the commercial stain removers actually do what they promise, but these brands often add synthetic chemicals to increase the efficiency of their products. These chemicals can cause skin irritation, and if your skin is too sensitive, it may also lead to an allergy.
Luckily, there exists one thing that can help you get rid of stains, and that too without any side effects.
While most of us consider cornstarch to be of great use in the kitchen, it is also an amazing product for cleaning the nastier spots and stains from clothes. Cornstarch has a fine texture and is a great absorbent. The product is cheap, easily available in the market, and is as effective as any commercial product. This magical ingredient will give a lot of store-bought products a run for their money.
Here is how cornstarch can help in getting rid of stains:
1. Blood Stains
If you have a kid at home, you will definitely know the pain of trying to erase blood stains on clothes (especially the light colored ones) very well. Kids play, and they fall and hurt themselves, and get blood stains all over their clothes.
These blood stains are very rigid and do not get erased easily. If you wish to remove such stains from your clothes, mattress, or carpet, just sprinkle a thick layer of cornstarch over the surface and let it sit overnight.
Clean the cornstarch the next morning. By then, the stains should lighten up or disappear completely. It is better to vacuum the area as simple cleaning may leave traces of cornstarch on the surface.
2. Grease Stains
Grease stains are the most difficult ones to remove, but cornstarch can make your work 10 times easier.
Cornstarch absorbs grease from the fabric very quickly. Thus, to remove any stain, keep the grease-stained fabric on a table and place a paper towel or an old cloth below the stain.
Now, blot away the stain as much as possible. Remember, blot it, not rub it. Rubbing can further spread the stain. Now, sprinkle the cornstarch powder over the stain until it forms a thick coat. Leave it for 15 to 30 minutes. By this time, the majority of the grease will be absorbed by the cornstarch.
Now, add a few drops of water to the cornstarch to make a thick paste. Then, rub over the stain with your fingertips. Wash with cold water and see the grease stain vanish from the fabric.
3. Smoke And Soot
Although technically we cannot call it a stain, the sooty and stale smell of cigarettes can also be removed with the help of cornstarch.
To remove these traces from clothes, put the fabric in a plastic bag and add half a cup of cornstarch to it. Seal the plastic cover and shake it well. Leave it overnight. Next morning, shake the fabric properly so that the cornstarch comes off. Now, wash this fabric. You can either wash it separately or along with the other clothes.
You can also sprinkle cornstarch on carpets and upholstery to make them fresh smelling. Use a brush to spread the cornstarch evenly over the surface. Leave it overnight and vacuum it properly the next morning.
4. Stains On A Marble Floor
Marble flooring is very difficult to maintain. This is because if there is any stain on the floor, it is very clearly visible and it doesn't even go off easily.
It's not good to use very harsh chemicals on a marble floor, and the milder stain cleaners don't do the job perfectly. Don't worry! Here comes cornstarch to the rescue again!
Mix cornstarch and water to form a thick paste. Apply an even coat of this paste over the stains. Let it dry for some time. Then, wipe off the hardened paste with a clean and damp cloth. Though the stain must disappear in one go, if it doesn't, repeat the procedure until it disappears.
Along with this, there are a few unusual uses of cornstarch that can be of great help to you in your everyday chores. Here are a few of them:
1. Oily Hair? Try Cornstarch!
If you're in a hurry and do not have any time to wash your oily hair, do not panic. Just sprinkle a bit of cornstarch on your scalp and brush your hair as usual. It will soak up all the oil from your hair. Easy, isn't it?
2. Fed Up With Your Tangled Knots? Cornstarch Can Make Your Life Much Easier!
Let the knot be as stubborn as possible! All that is required to untangle such knots is a bit of cornstarch.
3. Want To Polish Silver And Copper Utensils? Use Cornstarch.
Washing such utensils with the help of tamarind is one of the oldest practices. But using cornstarch can make the process much easier.
Just make a thick paste of cornstarch and water and slather it on the utensils. Let them dry for some time. Then, wipe them with a damp cloth.
The shine of the utensils will be restored.
4. Got Bug Bites? Apply Cornstarch.
Bug bites cause irritation to the skin that often lead to inflammation. Mix cornstarch and water in a bowl and apply this mixture on the affected area. The soothing properties of cornstarch will give you instant relief from the itching sensation.
You can also use cornstarch to treat sunburns. Apply the same mixture on the affected areas and let it dry. Rinse it off with cold water. Applying cornstarch to sunburns is a very effective method of treating them.
Isn't cornstarch a great ingredient? Try these hacks out and your problems will disappear within no time. Hope you liked the article. Share your views in the comments box below.
The following two tabs change content below.