5 Easy Love Hacks That Make Any Marriage Better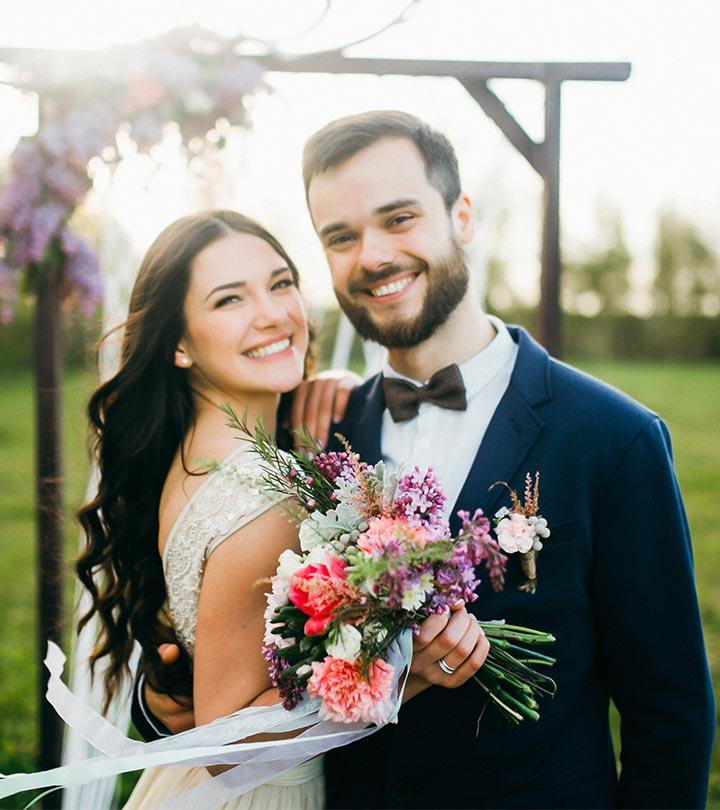 The fact that you are reading this shows that somewhere, deep down you are worried about your future married life or are already struggling with slight marital friction. Perhaps you have seen your aunt live a lonely life or your cousin struggle through a broken home. And that is just what you don't want to happen with you.
Well, firstly the problem is never with the marriage but with the people involved. It aggravates when the couple refuses to work towards it. So if you are here reading this, you are already thinking of ways to make your marriage perfect. Lets read on to find out some simple yet successful ways to make your partner happy and your marriage blissful.
1. Change The Blame Game
The first and most important step is to stop blaming each other for every little thing. It may or may not be your partner's fault but they do deserve the benefit of doubt, they always do!
Say sorry whenever necessary. Forgive your partner when they are truly sorry and are willing to make an effort.
Be honest about your feelings and thoughts if you wish to stay connected to each other. Speak your mind whenever you feel the need to and don't ever lie.
Refrain from constantly covering up for your actions. Being your true self is important in a relationship. Pretense does not go a long way.
Discuss and take important decisions together instead of making up your mind without involving your partner.
Never jump to conclusions, always give your partner a chance to explain. This will help you avoid tons of arguments and conflicts, thereby keeping the two of you in sync.
2. Your Partner Is Your Priority
Married life can be hard and tricky. Spend enough quality time with your partner for they must always be one of your top priorities. The following tips can help you let them know that you love and cherish them.
Leave notes if you've left for work early or will be late, show them you care about their feelings and that you are concerned!
Try not to correct your partner or embarrass them in front of friends and family. Also, don't forget to compliment them occasionally.
We live in a world where technology has brought us closer, so don't hesitate to text your partner from time to time. But, at the same time, keep your gadgets away when you are spending quality time together.
Put an effort to make some "us time" even when you have children. After all, that's what keeps the fire going!
3. The "Unromantic" Romantic Gestures
Grand romantic gestures are awesome. But those small 'unromantic', romantic gestures can truly melt your partner's heart!
Know how your partner likes their tea or coffee and learn how to make it. This one small simple easy-breezy step will earn you huge brownie points!
Occasionally, give in. Go watch that movie that your partner wants to watch and eat from that Chinese restaurant that you are not too fond of but your partner wants to try out, just because it will make them happy!
Share the chores and day-to-day tasks. This will bring you and your partner closer.
4. Celebrate And Cherish Each Other
Each and every small achievement counts. Celebrate a promotion or a sports victory and support each other in their respective passions. There are many small, yet memorable things that you could do to celebrate special moments.
Plan a romantic candle light dinner.
If you enjoy cooking, put together your partner's favorite meal once in a while.
Hug your partner (often) and utter those magic words, "I love you" out of the blue. Honestly, there is nothing like 'too much romance'.
Surprise your man with small gifts like a new tie or wallet. Surprise your lady with wine, flowers or her favorite chocolates!
5. Your Partner Is Your Best-Friend
Most people think that marriage is the end of freedom, but if you really look at it, that's where all the fun begins. There is so much to look forward to when you have a best friend for life!
A successful marriage is the result of celebrating similarities and respecting the differences. When you start looking at your spouse as a friend, every challenge will seem like an opportunity that will bring you closer to each other. Indulging in simple day today activities can change the way you feel about each other.
Become gym buddies and workout together. Or just make time to go on long, relaxing walks with each other.
Take trips to romantic towns and nature-studded destinations. Binge watch your favorite TV show together, attend a music concert or go clubbing with friends once in a while. These activities might seem trivial, but they will surely spice up your married life.
Play your favorite games together from time to time. Compete on PlayStation. Indulge in games like twister, cards or bowling. You will be amazed at the amount of fun you can have with each other.
Create something or work on a project together. This will allow you to explore each other's creativity and discover hidden facets of each other's personality.
There you have it, five easy love hacks that any married couple can benefit from. Share them with your friends and family – spread the love!
The following two tabs change content below.
Creativity has no limits. And words have no barriers. Together they can create magic, bridge all gaps.I work with words....
more