7 Facts About The Indian Sari That You Might Not Know About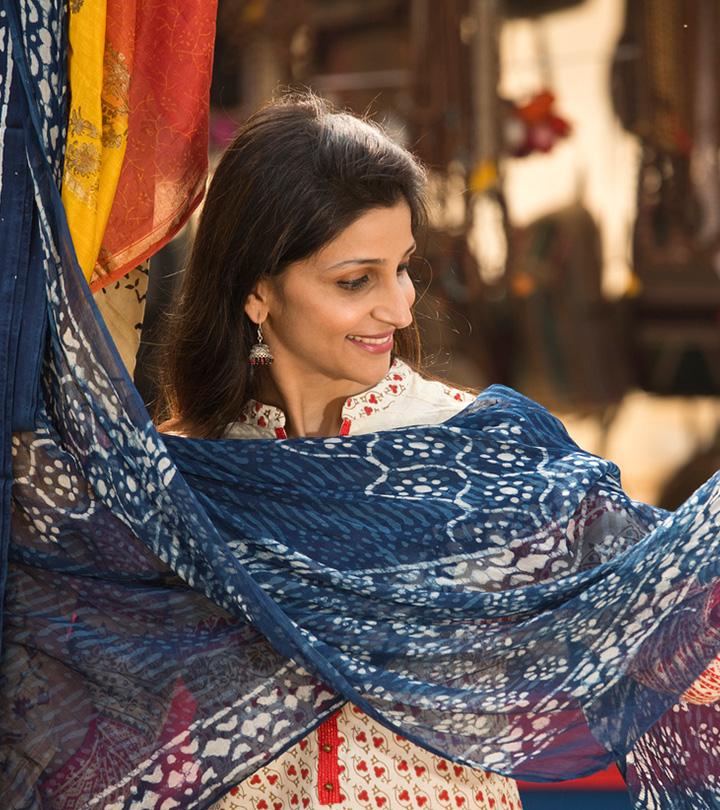 The sari (also called saree) is an apparel that is traditionally worn in Sri Lanka, India, Bangladesh, Nepal, and Pakistan. Of course, the dress is not restricted to just South Asians and is found wherever South Asians are settled. It is seen as a traditional garment and can be passed down through multiple generations. Saris are seen on both streets and runways, and with South Asians migrating to other countries, its influence is even spreading among the Western community. It is one of the oldest known garments in the world and has been in existence for over 5000 years. For Indians, saris are considered a must-have addition to anybody's wardrobe and are loved by all. Over the years, the style with which women drape their sarees has changed drastically as more modern and wonderful cuts have come out. If you're looking for some interesting facts about the sari, here they are:
1. The Journey Of Sari Began With Cotton
The sari's journey began as all things do: with an abundance of the material used to make it. Cotton was first cultivated in the Indian subcontinent in the 5th millennium BC. Followed by its cultivation, many weavers started using common dyes like lac, turmeric, red madder, and indigo to produce the unstitched drape.
2. It Can Be Draped In More Than 100 Ways
A sari can be draped in more ways than your mind can conjure up! Since it is basically a long piece of fabric, it can be worn in whichever way you choose. There is no real "right" way to drape a sari, and everything depends on the end result that one wants to achieve. Traditionally a sari is meant to be worn by itself and without any pins to fasten it. But these days, women wear a sari with a pin to secure it.
3. It Can Range From 3.5 Yards To 9 Yards
Most women wear saris that are nine yards long, but they can be as short as 3.5 yards long. Thanks to the unique kinds of draping styles, saris are often required to be of different lengths for different drapes.
4. Every Color And Design Has Meaning
While you can choose to wear a sari in any way that you like, according to tradition, every color has a meaning, and so does the design. White, for example, has been associated with things like purity and is often worn at religious events. Hindus wear white during funerals. Red is usually associated with passion and romance. To symbolize wealth, royalty, and fertility, women wear saris with elephant motifs.
5. Blouses And Petticoats Weren't Deemed Necessary
Traditionally, the sari was always worn without a blouse or petticoat. In those days, women used to walk around bare-chested and didn't care about looking "appropriate". You see, India was a lot more modern than many Western cultures that would refer to us as savages. It was only during the prudish era of the Victorians that baring one's breasts was deemed as unacceptable. Due to this, the British Raj promoted women to wear petticoats and blouses and cover up their chests. This stayed on even after the British left, but many tribal folks still prefer to wear their saris while baring their breasts.
6. A Sari Is Much More Than An Uncut Piece Of Handwoven Cloth
A sari is so much more than just a single piece of unstitched fabric. While it was traditionally described as such, it has now transformed to include textiles that are woven by hand or by the mill and that have a consistent density. The term has also now evolved to become more inclusive of materials like silk, cotton, synthetic fibers, and more. The sari has come a long way from when it was just one piece of cloth with heavier sections and a border.
7. The Word Sari Evolved From The Word 'Sattika'
The word sari evolved from the popular word "sattika", a term that meant a woman's attire. This word has been found in early Buddhist and Jain scriptures as well. It consists of a three-piece ensemble comprising the Anthriya, which is the lowest worn garment, the Uttariya, which is a veil worn over one's shoulder or the head, and the Stanapatta which is a (optional) chest band. This basic ensemble can be traced back to Buddhist Pali literature and Sanskrit literature during the 6th century. The set was also referred to as Poshak, which is a Hindi term for the word costume. Women would traditionally wear various kinds of regional handloom saris that were made of cotton, ikkat, silk, block-print, tie-dye, and embroidery. Some of the most sought out saris are Kanchipuram, Paithani, Gadwal, Mysore, Bagalpuri, Maheshwari, Balchuri, Mekhela, Narayan Peth, and Ghicha.
In the end, a sari will always be a symbol of the beauty of Indian women and also be a staple part of their wardrobe regardless of how they choose to dress. Do let us know if you learned something new about saris in the comment section below!
The following two tabs change content below.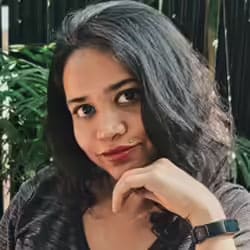 Niharika has a passion for all things art, music, and travel. During her spare time, she likes experimenting in the...
more