5 Healthy And Quick Lotus Stem Recipes That Will Satiate All Your Cravings You must have seen the food shows taking on the lotus stem challenge, which is becoming a favorite among vegans and vegetarians. The flower's stems, roots, and seeds all happen to be consumable. The stem is basically a root vegetable. It is also eaten raw in salads, either steamed or cooked for a delicious treat. Known for being rich in fiber, iron, and good for blood production, the roots of the lotus flower are commonly known as Kamal Kakdi. It is an edible and woody root that is known for having a sweet taste and a crunchy texture. You can prepare kamal kakdi in various ways. You can deep fry it, steam it, stir fry it, and in many more different ways. You can even turn kamal kakdi into pakora and have it with pudina chutney.
Healthy snacking is important, but that doesn't mean that you can't have delicious and yummy food. If you're looking for healthy vegetarian recipes to cook for yourself or your health-conscious friends, we have five easy recipes using lotus stems that you should follow:
1. Crispy Honey Lotus Stem And Chilli Recipe
First things first, you need to make sure that you cut the lotus stems into super thin slices. Once you have sliced them, dip them in hot water for two minutes or so and blanch them. In a different pan, heat a cup of water and boil Kashmiri red chilies whole for five to seven minutes. Grind these chilies into a fine paste in your mixer. Chop off the ginger and onions into thin slices and set these aside. Heat half a cup of oil in a kadai and fry the lotus stems until they are golden. Once you are done with this, set aside the lotus stems and saute the chopped veggies for about fifteen seconds. Add two to three teaspoons of water into the mix and add some honey as well. Once the water has reduced, add some black pepper and salt into the mixture. After all of this is done, add the fried lotus stems into the wok and mix well.
2. Potato With Lotus Stem Recipe
Add chopped lotus stem into a pressure cooker with enough water, cover it, add salt and wait for two to three whistles. Once this is done, keep it aside. In a separate heavy-bottomed kadai, heat oil and add some jeera into it. Once the jeera has popped, add chopped garlic, green chilies and saute them. After that, chop some onions and saute them until they turn golden. Add ginger-garlic paste, potatoes, and diced tomatoes to the mix and fry them until the tomatoes start to soften. Add half a teaspoon of garam masala to the mixture and fry it well. Finally, add the vegetable mixture into the pressure cooker with the lotus stems and cook the curry for two to three whistles.
3. Punjabi Style Bhain Aloo
Peel and slice the lotus stems into super thin round slices. Take a heavy-bottomed kadai, heat mustard oil, and fry the lotus stems until they turn a golden brown shade. Add the potatoes into the mix, and deep fry them as well. In a different kadai, heat one tablespoon of mustard oil and add some jeera into it. Wait for the jeera to turn brown and crackle. Once that is done, add cinnamon and clove into it. Fry this mixture for one to two minutes and wait for the mixture to get fragrant. Grate some onion and fry it till it turns brown. Add some ginger-garlic paste into the mix and fry it for two minutes. Then add some tomato puree and cook till most of the moisture has evaporated. Add the fried lotus stems and potato into the mix and cook it for four to five minutes. Then add amchoor and garam masala and saute it for two minutes.
4. Nadier Palak Tikki
To begin making this popular, Kashmiri-style recipe, you need to cook some yam in a pressure-cooked until it softens. Mash up the yam and set it aside. In a pan, heat some oil, add cumin seeds (as per your taste), and wait for it to crackle. Then add chopped garlic and ginger and saute them till they are soft. Add chopped lotus stems into the pan and season with dry spice powders. Stir the masala until the lotus stems are well coated with it. Then sprinkle in a little water and cover the mixture with a lid. Cook the curry on medium heat for about five minutes or so. Be careful not to let the mixture stick to the bottom. Once you have cooked the lotus stems thoroughly, add the mixture to the mashed yam along with salt and semolina. Shape these into cutlets that are medium-sized. Heat a deep-bottomed kadai with oil and shallow fry the lotus stem tikkis until they are golden brown and crispy. Serve this with chutney and garnish it with coriander for an extra slice of zing.
5. Kamal Kakdi Ki Sabzi
Cut the kamal kakdi into thin slices and place the lotus stem slices into a pressure cooker. Add a cup of water and cook them until they are soft. Cook them for three whistles on medium heat. After this, add oil into a pan and heat it. Then add onions and fry them until they are brown in color. Add the ginger-garlic paste into the mixture and fry until the onions have turned a nice shade of brown. Then add curd and cook it for a minute. Add turmeric powder, coriander powder, red chili powder, cumin, and salt. Add half a cup of water and fry it until the oil starts collecting around the side of the pan. Then add the cooked lotus stems into the water, cover them, and cook the mix for about ten minutes. After this, remove the lid and cook the sabzi until the water has evaporated completely and the sabzi is dry. Then add the garam masala powder and chopped coriander into the mix.
This nutritional vegetable is recommended for iron intake, especially in women who go through menstruation on a monthly basis. It also adds a lot of energy. It's always a good idea to experiment and try out recipes that you might not have thought of trying out before. Even if you don't enjoy spending a lot of time in the kitchen, we guarantee that these five recipes will be super easy and fix all your hunger pangs! Have you tried any of these recipes before? Let us know in the comment section below!
The following two tabs change content below.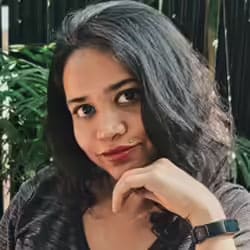 Niharika has a passion for all things art, music, and travel. During her spare time, she likes experimenting in the...
more