9 Things Girls With Curls Must Do To Keep Their Mane Fluffy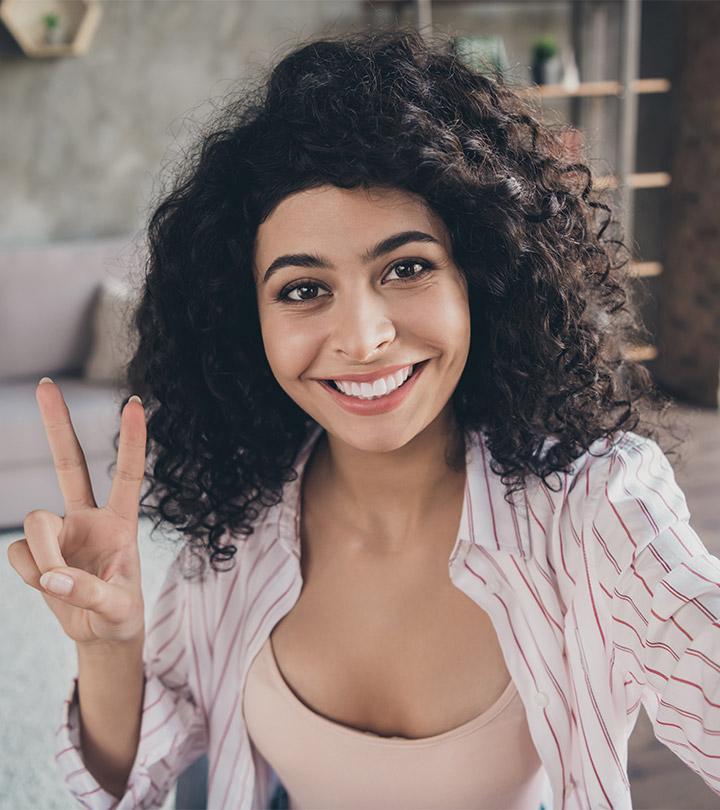 If you've got curly hair, we bet you've dealt with your fair share of teasing as well as compliments. Plenty of girls out there will tell you that they wish they had hair like yours. As they say, "The grass is greener on the other side". Little do they know that dense curls require double the time of maintenance to make it look fresh, healthy, and not like a bunch of tangled wires. It is a common misconception that this hair type hardly needs any brushing after a shampoo session. Curly hair can be unruly, unpredictable, and unbearably difficult to control most of the time, and sometimes they're bouncy and well-hydrated. The difference truly lies in your hair care routine. They require less washing, more hydration, and definitely a lot more patience than other hair types. We hope you will find ways to manage your curly hair and keep them looking desirable and striking with these tips. Here are nine rules that every girl with curly hair must follow:
1. Comb Your Hair From The Bottom Half
When you detangle your hair from the bottom and work your way up top, it helps gently detangle each knot. If you comb from top to bottom, you will probably end up yanking the knot harder, causing severe damage to your hair roots and inviting split ends. It's also essential that you make use of a wide-toothed comb rather than a brush. Since curly hair is the most fragile hair type on the block, you need to be extra careful of how you take care of it. So comb your hair super gently and try not to disrupt the natural curl patterns.
2. Choose Your Shampoo Wisely
Irrespective of the texture of your hair, the most crucial step in your hair care routine is shampooing. You cannot pick up any generic drugstore shampoo if you have curly hair. Instead, look for a mild shampoo that is free of any toxic chemicals like silicones, parabens, sulfates, and alcohol. Having said that, pick a shampoo that would work on the texture of your hair, whether it is soft, thick, or easily frizzy. Sure, maintaining curly hair would require you to spend a little extra money, but we bet you'll thank us later.
3. Trim Your Hair Regularly
Let's be honest. Damaged hair can never be a good look. This is why you need to chop off your split ends and regularly trim your hair. This will leave your curls looking fresh and bouncy. So make sure that you get regular trims depending on how fast your hair grows.
4. Mix Two Or More Products In A "Product Cocktail" To Hydrate Your Curls
If you're thinking of a Long Island cocktail, think again! A product cocktail is when you mix two or even more products together to meet the specific needs you have. It does not mean combining two shampoos or two conditioners. You have to find the right moisturizing blend that can make your curls look lightweight and glossy without feeling heavy. For example, hair serum and mousse complement each other and make your hair feel rough. Make sure not to go overboard with the quantity. Combining these products together will give you the hydration that you desire and the separation and definition they need.
5. Make Sure That You Condition Your Hair
If your hair is going through a phase of brittleness and dryness, it's a good idea not to weigh it down with too many products. Simply ensure that you have conditioned your hair. Regularly conditioning your hair will ensure that it gets the extra moisture it needs. This is also a great tip if you are a bit lazy and don't enjoy a multi-step routine.
6. Keep Your Hair Tied Up In A "Pineapple" Shape Bun Nightly
The term "pineappling" refers to a technique in which your hair is loosely gathered to its highest point at the crown of your head. This is a great hairstyle to wear to bed as it doesn't get in the way and keeps all your curls in one place. It's also essential that you use a scrunchie to tie your hair up as this will prevent hair breakage. Make sure it is not too tight.
7. Ensure That You're Only Using Cold Water On Your Curls
Hot water can wreak havoc on the natural oils and serum from your hair and scalp. It also opens up the cuticles and can make your delicate hair strands even more prone to breakage and frizz. It's better to rinse off your hair with cold water and make sure that you use a heat serum if you plan on using a curling iron.
8. A Silk Pillowcase Is A Must
If you aren't already using a silk pillowcase, it's about time that you made the switch to using one. Silk pillowcases are super smooth and can help reduce friction and bedhead when you sleep on them overnight. Skipping the cotton pillowcase is a good idea as it leads to breakage.
9. Try Oiling Your Hair With Natural Coconut Oil And Olive Oil
No matter what type of hair you have or what kind of texture it is, the old-school method of regular oiling works best. Oiling your hair can help improve blood circulation to your scalp and promote healthy hair growth. You can use a non-greasy and light formulation of coconut oil to hydrate your curls. If you have dehydrated hair, you can even use olive oil, as it can give you intense hydration.
Stand-out curls are fun to work with and definitely make you look unique. With the right amount of care and TLC, your hair will end up looking thick, gorgeous, and even bouncy! Just keep in mind that you should treat your curls with different products as they need more care than wavy or straight hair. Don't rely too much on hair straighteners and switch to a curling iron to use occasionally. It will let your natural hair work its magic and prevent any early damage. We hope that it will be easier for you to take care of your beautiful and unique curls with these tips. Do let us know which of these tips were the most beneficial for you!
The following two tabs change content below.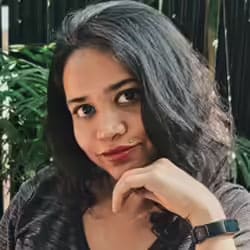 Niharika has a passion for all things art, music, and travel. During her spare time, she likes experimenting in the...
more