10 Ways To Be Mentally And Physically Prepared For Your Period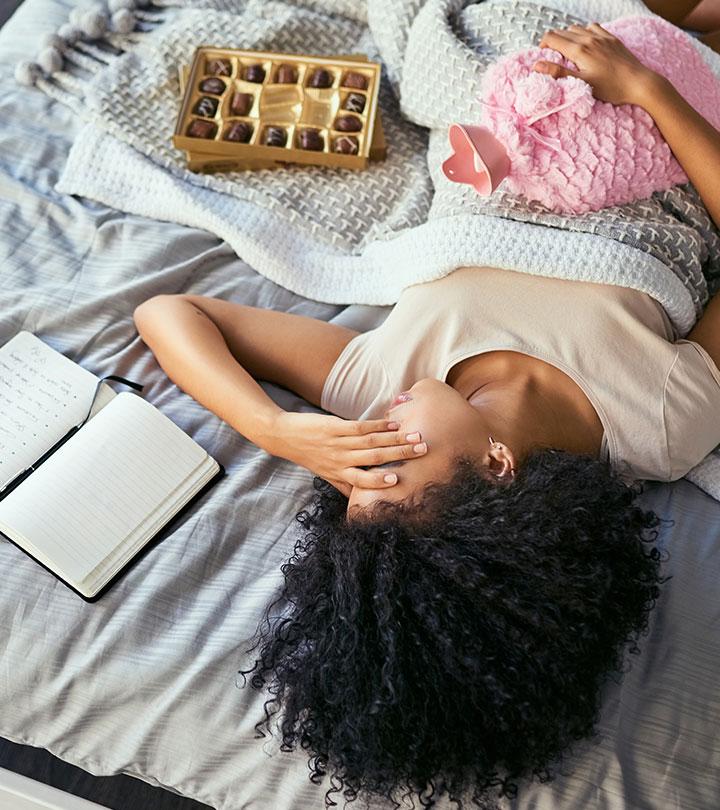 For women, being truly prepared for their periods is often not possible. You may have had your period for the majority of your life, but there's no real way you can anticipate exactly when it would start. It might start conveniently while you're at home; but can also arrive when you're at work or worse still, at the gym, while working out. And then there are the PMS cramps that can be very painful for so many of us. In a utopian world, your monthly flows would come and go with ease without any physical pain. But alas! Reality can be tough. As for the bleeding, you may have more flow with fewer blood clots or less of a flow with more blood clots. As such, whether you use tampons, pads or menstrual cups, it is always safe to be equipped prior to your day of periods. So, let's look at some simple ways how we can be ready for the PMS days and save ourselves from the event of being caught ill-prepared or unawares:
1. Keep A Track Of Your Cycles
We know the pain of sudden peep from your periods when you are least expecting it. You can avoid such unpleasant surprises by keeping track of your next date. If your menstrual cycle has always been normal and regular for at least a year, start maintaining a separate calendar on your notepad or phone alike. Another Gen Z way to remind yourself is to download one out of the many period-tracking apps available online. This will help in giving a heads up if you are having a sleepover with your friends or planning a date night with your partner. Let's face it, it's hard to keep track of everything in the daily hustle-bustle of our lives. Side note – If you see any irregularities, you can quickly consult your doctor for meds.
2. Stock Up On Supplies Beforehand
When Aunty Flo decides to knock on your door, she may often come unannounced. Hence, it would be of great help if you have your pads at home and painkillers plus a heat pack if you are an unfortunate victim of bad cramps. Treating yourself to your favourite comfort food is not a bad idea. Chocolates, sweet fruits, yogurt, it's your choice (but don't overdo it).
3. Self Care = Top Priority!
Though the following points cover what you should do to help you keep your week manageable, this is about the time when you can spoil yourself by resting and engage in activities that give you peace or distract from the discomfort. Watch that movie or series that you were planning to watch for a long time, or listen to your fave LoFi playlist for a comforting day. If it's a work day, set some time aside out of your schedule to treat yourself and relax a little. Stress can make symptoms of PS like menstrual cramps even worse. You need to also ensure that you get adequate rest and don't be too hard on yourself!
4. Watch What You're Eating
Although PMS might have you craving for more snacks than usual, you need to make sure that you eat healthy. As much as you're craving roadside gol gappas or spicy noodles, it is best to hold it off until your periods are over. Foods rich in Vitamin D and potassium are highly recommended (1). You're more likely to suffer from bloating, indigestion, and other digestive system issues if you indulge and eat too many fatty foods and unhealthy snacks. Avoid eating a salty diet as that can cause bloating and make you feel really sick.
5. Exercise Lightly
When it comes to beating the symptoms of PMS, it's a good idea to exercise and indulge in aerobic activities every now and then. It's a good idea to at least indulge in thirty minutes of light exercise daily, even when you are on your period. But make sure you don't go for a hardcore run and only indulge in light exercises, like stretches and yoga. Best not to overwork yourself.
6. Stash Extra Tampons/Menstrual Cups/Pads In Your Purse
It's essential to ensure that you have disposable or reusable menstrual products on you. Make sure you keep the stash in your purse, your bathroom, office laptop bag, and any other places where you may need to take it from during an emergency. Also, make sure that you have some on your desk at work. This way, no matter where you are when it strikes, you will be ready!
7. Ensure You're Getting Adequate Sleep
Not getting enough sleep can cause any symptoms you are facing because of your period to worsen. It's crucial that you get a sound sleep regardless of whether you are on your period or not, but it is especially so during this time as your body can get weak. So do your absolute best to get adequate rest, stay hygienic, and everything will be smooth sailing. If your sleep cycle is bad, the next day would leave you feeling more dull and irritable, thanks to the flow.
8. Stay Away From Caffeine
Caffeine can make you feel irritable and make your anxiety levels go up. It can also increase your chances of getting painful and annoying cramps. Caffeine is a known vasoconstrictor. This means that it makes your blood vessels constrict. Hence, it is more likely to make your cramps hurt even worse.
9. Minimize Your Stress
While reducing stress is easier said than done in this day and age, it is still worth trying! Especially if it means you get to avoid a painful and annoying period. You can give meditation a try as it can help soothe and destress your mind. Destressing yourself will help the whole week of your period go better.
10. Deal With The Period Constipation
There is no need to be embarrassed because we are all too familiar with this super annoying phenomenon. The bodily fluids that aid in easing your stool are held up due to the build-up of your period blood. Hence, the bloated period belly turns into a bigger disaster when you can't pass your stools on top of that. Diet comes into play here, especially foods rich in fibre. Make sure to consume lots of water, more than you normally do, to increase fluids in your body and help in a smooth transition.
The most important thing to do to prepare for your period is to relax. If you stress yourself too much, it will cause your period to get delayed. Since your body goes through many physical and psychological changes, it can be hard to keep a good temper around your loved ones or acquaintances. That's why it is important to stay focused and clear even if you are going through a period pain. If you face weird changes in your menstrual cycle, extreme blood clots or heavy bleeding, waste no time in consulting your doctor for proper guidance and medications (2). Let us know if any of the tips we've mentioned in our article helped you in the comment section below!
References:
The following two tabs change content below.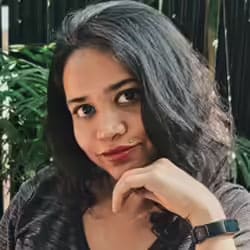 Niharika has a passion for all things art, music, and travel. During her spare time, she likes experimenting in the...
more