10 Indian Web Shows And Films Based On Real-Life Incidents That We Couldn't Get Enough Off In 2021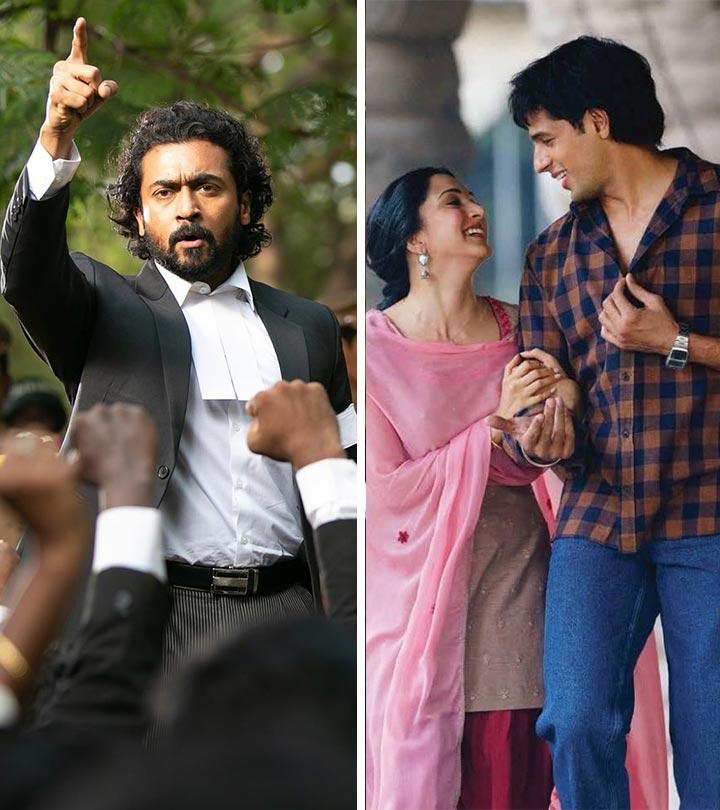 Movies have always been a fun way to escape reality and now thanks to the many streaming services that exist, watching them is now a click away. While many of us use media as a way to escape our ordinary and daily life, there are plenty of others who like to see how real life translates onto the screen. In 2021, we were treated to some terrifying, interesting and inspirational tales and we have OTT platforms like Zee5, Amazon Prime and Netflix to thank for that. While watching real life stories can be even more daunting because we have to be reminded that what we are seeing actually happened, watching fictional tales is fun too. And well, as much as we would not want to admit it, sometimes real life tales too involve a little bit of fiction. So in this article, we shall tell you about ten Indian web shows that kept us gripped to our seats and wanting more:
1. Jai Bhim
Jai Bhim stars Suriya in the lead role and has been garnering a lot of praise from critics. So much so that the film surpassed the cult classic, The Shawshank Redemption and has now become the highest rated film on IMDb. The film is available for streaming on Amazon Prime and is inspired by a real-life case that was fought by a senior advocate named Chandru. The advocate is out to fight for a case where a daily wage worker who belonged to the Irular community died in the custody of police. Advocate Chandry has worked mainly with human rights issues and allegedly never charged a fee for these cases.
2. House Of Lies: The Burari Deaths
This chilling docuseries details the case behind the Burari Deaths, where 11 members of the same family were all found dead in what appeared to be a murder or mass suicide. As the investigation went further, the investigation revealed some deep secrets. The case shocked the entire nation at the time and later it was revealed that the murder was actually a case of mass psychosis and a ritual gone wrong. The investigators eventually found around 11 diaries in their home, detailing the situation and how it went wrong. This series will send chills down your spine and have you second guessing things.
3. Sardar Udham
Sardar Udham is a film that has received rave reviews from critics and audiences. Directed by Shoojit Sircar, the film stars Vicky Kaushal as the titular lead of Sardar Udham Singh. Sardar Udham Singh was a revolutionary and freedom fighter. It is believed that he avenged the horrifying massacre of Indians in Jallianwala Bagh single-handedly. This is not one of those typical and conventional patriotic films and is actually a one-of-a-kind film in its depiction of locations, dialogue delivery and authentic star cast.
4. Shershaah
Shershaah is a biopic that is focussed on the Kargil War hero, Captain Vikram Batra. Captain Vikram gave up his life to save his team and his country. Sidharth Malhotra plays the role of Captain Vikram and does an absolutely impressive job at it too! From music to direction to the cinematography, this film has received rave responses from audiences and critics. It truly is wonderful to see Sidharth Malhotra in his prime.
5. Bhuj: The Pride Of India
Despite its many hiccups, Bhuj: The Pride Of India is based on a true story. It follows the story of the contribution of the super courageous civilians of Bhuj. The people risked their lives to restore a bombed Air Force strip during the 1971 Indo-Pak war. While we believe the film did not actually do justice to the story, it did make us aware of an incredible chapter from that time.
6. Bell Bottom
While this film is not based on a real story, it does take major inspiration from different real life events. It is majorly inspired by the real-life hijacking events of flights by Khalistani separatists. These separatists are of a Sikh background and hijacked three Indian Airlines flights (Flight 423, 405 and 421) in the 1980s. In the film, Akshay Kumar plays the lead role of a RAW agent who goes by the code name of Bell Bottom. Lara Dutta plays the role of the former Prime Minister of India, Indira Gandhi.
7. Alma Matters: Inside The IIT Dream
Alma Matters is a Netflix docu series that focuses on the life of students in IIT-Kharagpur which is India's first IIT. This series gives us an inside look of what students studying in IIT Kharagpur have to deal with and the struggles that they face every day. This docuseries makes for a super interesting watch and leaves many viewers asking more questions.
8. State Of Siege: Temple Attack
This Zee5 film is a fictional drama that is inspired by the real-life terrorist attack on the Akshardham Temple in a place called Gandhinagar. Pilgrims were held hostage when they were visiting this temple in 2002. The role of NSG commando Hanut Singh is played by Akshaye Khanna of Dil Chahta Hai fame. Hanus Singh has to deal with the horrific massacre after terrorists start to kill captives.
9. Kaagaz
Kaagaz stars everyone's favorite dad, Panjaj tripathi in the leading role. The film follows the story of an everyman named Lal Bihari and his eighteen year long fight against corruption and bureaucracy. He has to prove that he is still alive in this film. It is a heartwarming biopic that has some hilarious moments but also brings an important story to the forefront.
10. Mumbai Diaries 26/11
Mumbai Diaries 26/11 is a fictionalized retelling of the story of first responders after the deadly 26/11 terror attack in South Mumbai. The first responders have to deal with the aftermath of the carnage and misery left by the terrorists. There have been plenty of other films and shows that focussed on the Mumbai terror attack, however, this film attempts to highlight the difficulties that are experiences by medical personnel. From how the media portrayed the attack to how the hotel staff of Taj helped in evacuating guests, everything was on point. Despite this being a fictionalized account, the web series has managed to portray the horrific moments of the night pretty well.
And there you have it, ten Indian web shows and films that were based on real life incidents. While there may be many more that we may have missed, these are definitely some good ones too. Which of these shows have you watched and which ones are you the most eager to watch? Let us know in the comments below.
The following two tabs change content below.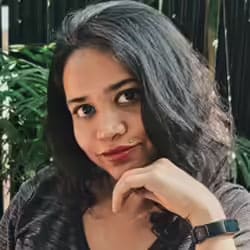 Niharika has a passion for all things art, music, and travel. During her spare time, she likes experimenting in the...
more