Dear Future Husband, Please Don't *Ever* Do This To Me!!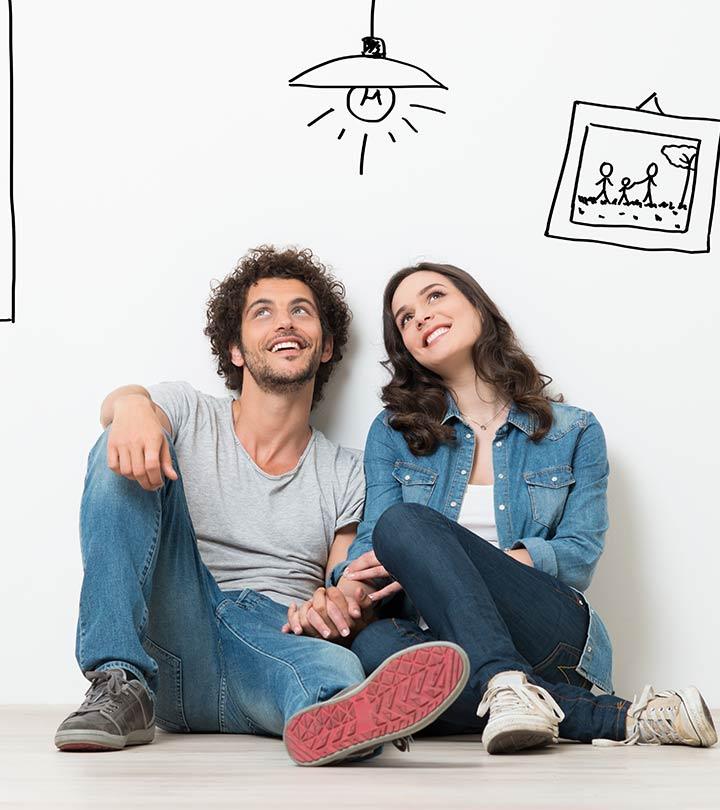 I am terrified of getting married. Now, don't get me wrong. I have nothing against marriage. In fact, I love the concept of being somebody's somebody. Oh, and all that love! *Sigh* There was a time when I'd be glued to my television, watching Bade Achhe Lagte Hain, and fantasize about a man who would fall madly in love with me (and grin stupidly).
Well, then, the concept of really getting married and staying married hit me. What?! Like, really, be committed for life? What if he gets to know the real dorky me, and starts hating me? What if he leaves me because I snore like a banshee at night? Oh NO!!!
We girls don't want much, seriously. I mean, just don't ever do these things, future husband, and we are sorted. Trust me, I will be your best friend for life.
1. Don't Ever State That Your Job Is More Important Than Mine.
It doesn't matter whether I am a homemaker or holding a job, I work. Period. It's both of us who are making this thing work. I appreciate whatever you do for us, but you have to too. Please don't ever say things like "You sit around all day, I have to work my ass off…" or " You have it easy in your office. My boss hates me." It's not true, and you know it. In fact, the entire brood of our rishtedaars judge me based on the state our house is in, whether I am a working woman or not. So, a little kindness would be welcome.
2. Don't Ever Disrespect Other Women, Even For Fun.
No, that's not ok. Don't refer to the woman you hate as a "b****". Don't insult women or make derogatory remarks about them thinking that would make me feel secure in this relationship. It would just scare me away. I will probably have kids with you, and that is not something I want my children to grow up listening to. I want my kids to learn the true values in life, and I want you to assist me in nurturing them. So, no name calling, please.
3. Don't Expect Me To Do All The Chores.
I know you hate taking the garbage out. Well, guess what? Me too. But we can't let it pile up, can we? So, let's take turns. And I can't do the cooking all day, every day. I don't even like to cook. But I will do it for us, so you too take over sometimes. Even Maggi would be ok! It's our family, our house – hence our responsibilities. Not just mine.
4. Don't Expect Me To Remember All The Anniversaries, Especially If We are Celebrating Them Every Month!
Google the word 'anniversary', this is what you will get – "the date on which an event took place or an institution was founded in a previous year." Previous year, get it? It's an annual event! I am sorry, I am really bad at this. I can't remember the special days, but that does not mean that I don't love you. It's just a date, and anyway, I am game for celebrating it every day if you want. Let's just curl up with a soft blanket and a glass of wine, and watch The Notebook, shall we? Or even Die Hard, if that's what you want. It's just being together that matters.
5. Don't Let The 'Ego' Come Between Us.
A famous quote from the novel Love Story states, "Love means never having to say you're sorry". I disagree. Love means to say sorry when you are wrong, and sometimes when you aren't. It will not be a smooth ride, no sir! We will hate each other sometimes, and wonder why we got together in the first place. Then, with a single sorry, all will be forgiven and forgotten. I will say it sometimes. Sometimes, you do it.
6. Don't Ever Be A Non-Supportive Snob.
Please support me! I promise to be with you every step of the way. I will support your goals and cheer you on through difficult times. I want a bit of that too. There may be times when I am absolutely wrong and feeling like shit, and I will turn towards you. Love me then. It's easy to support someone when they are right, but when you are there for someone when they are wrong and feeling horrible about it – now, that's true love.
7. Don't Ever, Under Any Circumstance, Get Violent.
It's just not cool. I don't even wanna explain it. If you ever do this, no excuses will be accepted. The relationship is over. Kaput.
8. Don't Consider Sex As The Only Way To Express Love.
I am a sucker for love. Cuddle with me. Hold my hand in public, tickle me, brush my hair. Let's have long overnight discussions about parallel universes and Einstein's theory of special relativity, or gossip about the love affairs of celebrities. Yes, mindless talks. Let's really get to know each other. And most important of all, let's be each other's best friend.
Marriage, I realized, though it's not all roses and candies every day, can be a beautiful thing. My biggest inspiration would be the old couple that lives across the street. Every evening, they sit on their porch and have tea. The husband steals the wife's biscuits, the wife playfully bickers with him. Then, he picks up the tea tray for her, and they laugh like kids, gossiping about things, and tottle back inside. I want that in my life.
Dear future husband, let's create a love story.
The following two tabs change content below.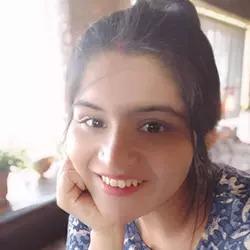 Ishani has over 5 years of experience in writing articles related to beauty, lifestyle, health, and wellness. She loves to...
more