10 Life-Changing Indian Fashion Tips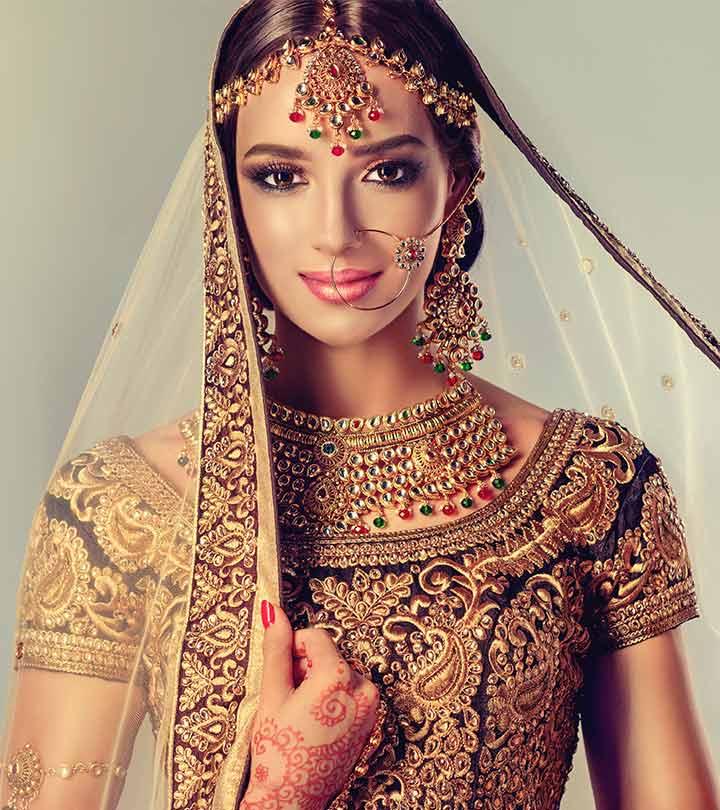 When you shop for clothes, what goes on in your head? Are you looking for the perfect fit, or is the vibrant colour your priority? Where do you look for fashion advice? It may be possible that what you want, what looks good, and what fashion trends recommend are not at all in sync with one another. What often works is to know your body type and be aware of all that could work for you. There are plenty of designs and colours that will fit you perfectly if you just get the basics right.
1. What's Your Body Type?
You could have an inverted triangle shape, or your upper body could be an hourglass. Perhaps, you've got the shape of a rectangle, or an apple, or even a pear. Once you know what it is, you can select any piece of clothing with a wonderful design, and look beautiful and stylish wearing it.
2. Lehengas Designed For Everyone
Now that you know your body, you can go through a variety of lehenga designs to find the one that suits you best. For women with an inverted triangle figure, a jacket lehenga works best. It's got layering on top and has a wide neckline.
Now the rectangular-shaped women need a lehenga skirt that is full wide, whose fabric is stiff and neckline low. Women with an hour-glass waist are better off with a line lehenga with fabric that simply falls fluidly, combined with a short blouse.
For women with apple and pear shapes, a long top of fluid fabric that falls until the hip and lehengas that are sharara-cut would work best.
3. What Kind Of Blouse, You Ask?
From sweetheart neckline choli and asymmetrical choli to yoke choli and corset with sweetheart back, there are a plenty of bouse designs to choose from. You can be whatever you want – a princess, a sweetheart, a sexy diva, or simply an elegant woman.
4. Dupatta Fashion
Now that you have selected your lehenga and blouse, you want to make sure that your dupatta does justice to your style and calling. Make sure not to hide the most prominent features of your clothing behind that dupatta; let it complement your lehenga. You can let it sit on your beautiful hair, or have it fall from your firm shoulders. Just fold it narrowly in case you decide to go for the shoulders.
5. Accessories That Stand Out
No piece of clothing is complete without accessories. Whether it's a diamond or pearl necklace, or a beautiful set of gold earrings, your accessories make your individuality stand out. Also, how about some colourful or plain bangles to go with the beauty of your clothes? Be simple and grand at the same time; let the jewellery speak to your outfit.
6. Shoes For The Confident Walker
Your lehenga may be long, but don't be under the impression that it will always hide your footwear. You can choose heels, or traditional beaded juttis or chappals to go with your Indian outfit. Gold and silver work great for traditional clothes.
7. Age Has Nothing To Do With It
It doesn't matter how old you look; what matters is how old you feel. Let that feeling show in your attire. You can be the Madhuri Dixit who lets her smile complement her clothing and accessories any chance she gets. You can be hip and modern while carrying that subtle look of "oh yeah, been there, done that." The key is grace.
8. Rock The Crop Top
Short, crop tops are very fashionable to wear with lehengas. Let the waist show a little bit, and wear a top that shines with a lehenga that sits comfortable in its simplicity, or the other way around. Whatever you do, make sure to contrast a little bit between the lehenga and the top.
9. Henna Speaks
Your hands are just as important as you feet. Henna is the traditional tattoo that looks beautiful and impermanent. There are diverse designs that are creative and beautiful. Let them shine on your palms as you use gestures to speak to others while wearing your gorgeous outfit.
10. Experiment
Indian traditional clothes are great for fusion of elements. Let the dupatta go over jeans, wear a skirt to accompany your crop top, or carry those jeans nicely with an elegant blouse. The combinations are endless!
It's really easy to let the beauty flow through you while trying out different combinations of traditional Indian clothing. Women from across the world glow in Indian attire because of its colors, intricate designs, and different elements that determine lines and cuts. All you have to make sure is understand your body type, which is pretty simple. Once you have that going for you, no force in the world can stop you from looking beautiful in a well-fitted Indian traditional outfit.
The following two tabs change content below.