10 Simple Life Hacks For Full And Expressive Lips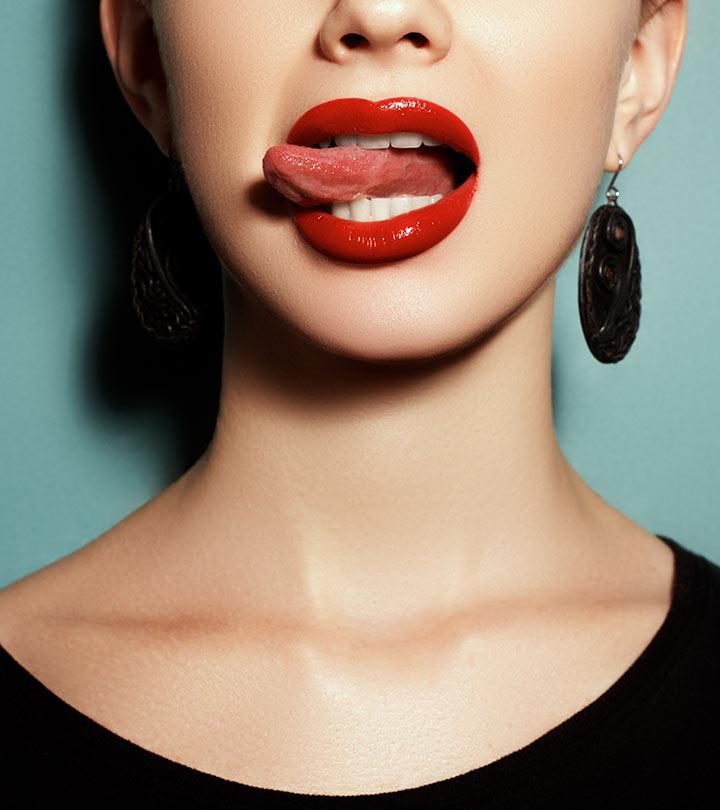 Let's be honest. We have all, at some point in our lives, wanted a pout like Angelina Jolie's. Or luscious and full lips like Scarlett Johansson's. And haven't we all envied Nargis Fakhri and Priyanka Chopra for the exact same reasons? But it's time to change that now! With the following tips, you'll be able to convert your lips into the full and expressive pair that you've always wanted.
1. Exfoliate, The Right Way
The skin of your lips is more sensitive when compared to skin from other parts of the body. So, it makes sense to treat it gentler as well. It is best to stick to natural ingredients as they are the safest and also the most effective.
Here's how you can create your own lip exfoliator at home! You'll need either avocado oil, olive oil or almond oil. Pour any of these oils into a bowl and add sugar and raw honey to it. To this, you can choose to add either coconut oil, shea butter or even plain and simple store-bought Vaseline. Mix all of this together and once you have a thick paste, scrub your lips with it for about 2 to 3 minutes. Remember to be gentle. You can store the remaining scrub for future use. Doing this about twice a week will yield the best results.
2. Soften Them Like Never Before
Believe it or not, scrubbing your lips with a toothbrush is the best way to keep them not just clean, but also soft. Doing this will also ensure that your lipstick's color spreads evenly on your lips. So, say goodbye to those annoying uneven lipstick days and hello to lips which are softer and smoother!
3. Achieve The Perfect Shape
While you naturally work towards making your lips softer and healthier, here's how to make them look absolutely stunning with the help of a little makeup aid. Using just two things – your lip liner and concealer – you can alter your lips' contours and get whichever shape you desire.
With the concealer, hide the actual contours of your lips. Over this, draw whichever shape you want for your lips using the lip liner. Apply your lipstick within the shape that you've just drawn. You'll be surprised by how perfect your lips look!
4. Blend Them Like A Pro
The best way to make sure that your lips look natural in the way you've shaped them is by blending the contour with the color that you choose. And while blending, it is best to blend from the inside to outside direction.
5. Nail The Outlines
To give your lips the perfect outline all you need is your highlighter. Apply the highlighter to the bridge of your upper lips (also known as the 'Cupid's bow') and extend it a little but do not draw till the ends of the lips. Also outline the ridges under your nose which touch the lips a bit with the concealer, but not so much that it touches your nose. Outline the outer ends of the lower lips with the highlighter similarly, but avoid the center. Now using a brush, blend it all out. You will notice that this makes a huge difference in lending a more natural and defined look to your lips.
6. Get The Perfect Full Pout
Don't be discouraged by thin lips. You can make them look plump and full too. For this, you will again need your lip liner and your concealer. Give your lips a nice outline and apply some concealer to the middle. Apply lipstick on top of this as you would. As improbable as it may sound, this is what makes your lips look fuller and plumper!
7. Choose The Right Color
To make a statement with your lips, the most important thing is to wear the right lip color. There are many factors which determine what color you choose to wear on a particular occasion. However, keep these points in mind when choosing your color to make sure you make the most flattering choice. Pearl lipsticks are more likely to highlight your skin's flaws, mattes take away the volume, and glossy lipsticks sometimes end up looking tacky, especially if the occasion doesn't call for it. While it's okay to experiment with colors, make sure you pick one that compliments your skin tone.
8. Perfect The Way You Apply Lipstick
In case you wonder how those celebs always have the most perfect looking lips, look no further. This step will tell you exactly how to achieve that! To apply your lipstick most perfectly, first outline your lips. It helps if instead of just drawing an outline, you first draw a cross on your upper lip, right under the Cupid's bow. Now just outline the corners and connect them. You'll notice that your lips have never looked this perfect before!
9. Get The Tenderest Lips In The House!
The first step to achieve this look is to apply the concealer first. Once this is done, choose a bold color and carefully blend it out. And voila! The most tender and delicate looking lips are now yours!
10. Nothing Works As Well As Nature
After all these cosmetic tips, here's a natural one to conclude in the list. Add beetroot juice to coconut oil, honey, or even beeswax, and give it a nice mix. Keep applying this paste to your lips through the day. In about a week's time, you'll notice how much softer and pinker your lips have become.
Know anyone with the perfect pair of lips? Or know anyone who would want a perfect pair of lips? Tag them here!
The following two tabs change content below.
Creativity has no limits. And words have no barriers. Together they can create magic, bridge all gaps.I work with words....
more