9 People Reveal The Little Things That Make A Marriage Work Marriage is a lifelong commitment and requires effort from both partners in order to work. Even if you are married to the love of your life, it isn't always rainbows and butterflies. Living together has its own set of challenges and both partners will have their fair share of compromises and sacrifices. It's unrealistic to think or expect that you would agree with your partner on every matter. There will be times when you disagree with each other. However, what is important, is that you have mutual respect and try your best in accommodating each other. Now, we know that there are many couples who have been able to make their marriage work, and are happy and content with each other. Wouldn't it be nice to get to know their secret sauce? Well, we are here to help you with just that. We bring to you nine such people who spill the beans on what makes their marriage works:
1. Better Communication
"One of the most important ways to make a marriage work well is by communicating with your partner whenever a conflict arises. The silent treatment isn't a solution when it comes to conflict, as your partner cannot read your mind. You need to listen to what your partner has to say and try to come to a solution. Believe me, speaking and communicating is much better than staying silent for the long run"
2. Remember That It Can't Always Be 50/50
"As much as you would like it to be, not everything in life can be 50/50. Some days you might be extremely wiped out from work, and your partner would have to take on more responsibility for your household. The most important thing to remember is that you and your partner are a team, and you need to put whatever stress you have aside and help your teammate. Form a good understanding with your better half and help each other out in your hard moments. And make sure it's not a one-sided affair. "
3. Practice Good Manners
"This might sound extremely old-fashioned, but good manners are essential for a relationship to survive. Even saying simple things like sorry and thank you are important things when it comes to making a relationship work. Often, in relationships, a partner might start to feel like their efforts are not being reciprocated and are being taken for granted. So make sure that you are considerate of your partner and show them your appreciation every now and then."
4. Treat Your Partner Like Your Best Friend
"An important thing to remember in order to make your marriage work is that you need to be your partner's best friend. It's you and your partner against the world for as long as you are together. I'm not suggesting that you should replace your best friend with your partner. But make it more about finding a best friend in your partner. Having a best friend by your side to deal with the big challenge we call "life" makes it enjoyable and meaningful. You share your happiness as well as struggles and at the end of the day, the hardships feel like they are worth it. "
5. Try New Things
"For a relationship to work, both you and your partner need to be ready to try out new things every now and then. Take time off your daily schedule to spend time with each other. We are living in a day and age which gives us the opportunity to try out new activities and form hobbies in a convenient and cost-effective way. If activities like camping or hiking are what gets it going for you, the outdoors are waiting for you. If you and your partner are more couch potatoes, why not binge-watch your favorite shows on Netflix. And you can always go on that trip you have been planning for a long time. As you try out new things, you would also get to see a different side of your partner and rediscover each other. "
6. Cooking Together
"Cooking together is an important way to connect with your partner and do something special together. If your partner is the chef in the family, help them out once in a while or offer to cook for them. If you are not confident in your cooking skills, you can observe and learn from your partner. For couples with kids, involve them too. Cooking a meal together as a family will do wonders for you trust me"
7. Learning The Love Languages That Work For Each Other
"One of the most important things that a person can do to make their marriage work is learning the different love languages that work for their partner. Some people express love physically, while others like to express their love through acts of service. The important thing is that you recognize what the other likes and showcase your love for them accordingly."
8. Spending Time Together And Apart
"The most crucial thing in making a relationship work is spending a decent amount of time together but also spending some moments apart. This means that while your life may be intertwined with your partner's, it's also important to take time out and lead your own separate lives."
9. Looking Out For Each Other
"Couples that make it work, look out for one another. And no, this doesn't mean that they only lookout for help with their bigger needs but the little things as well. Things like giving your wife a glass of water when she tells you she's thirsty or making your partner a nice cup of coffee after they've had an insanely long day at work. Volunteer to cook food for your partner if he's exhausted after a long day of work. The smallest of things make a world of difference."
No matter what happens, you need to make sure that you give your marriage your best shot. Of course, it's not something you can learn in a day, but you need to learn to give each other space and respect. The advice that the nine people have shared in this article, you can try in your relationship as well. If you are in a relationship and have more ideas on how to lead a happy marriage feel free to share with us in the comments section below.
The following two tabs change content below.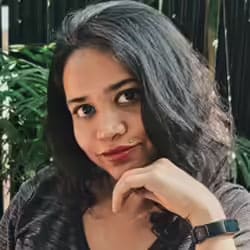 Niharika has a passion for all things art, music, and travel. During her spare time, she likes experimenting in the...
more