9 Beauty-Related Things That You Should Absolutely Avoid Right Before Your Wedding Day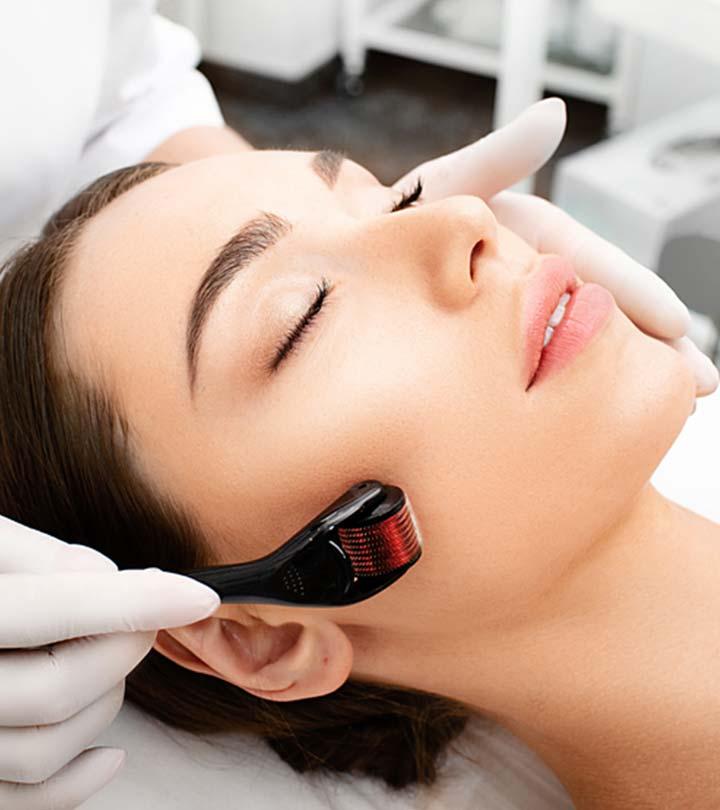 With only a week left until your big day, you probably have a long list of to-dos that you still have to check off before you take a stroll down that aisle or take "saat pheras". However, there are some things that you must avoid doing before the week leading up to your wedding. Listen up, ladies, for there are certain beauty treatments and cleanses that you must do many weeks prior to the wedding, and here are nine of them. As a bride, you should know that some of these beauty treatments can either elevate your look or have you looking like the real bridezilla of the wedding. So here are nine beauty-related things that you must avoid doing in the few days leading up to your wedding:
1. Getting A Facial
For your skin to look like a perfect radiating canvas, water and sleep is important. Now that it is out of the way, the next step is facial-ready skin. It is quite understandable that a facial wakes you up and gives your skin the necessary glow to grab all the spotlight as the beautiful bride. However, if things go wrong, you can not only be left red in the face, but you can also suffer from out-of-the-blue acne attacks and breakouts. You can not be sure what products your parlour is using as there is no way to tell if it is suitable for your skin type for the lack of time. Facials can sometimes lead to skin irritation, and thus it is better to schedule your facial appointment for at least one week prior to your wedding.
2. Waxing
Waxing may be one of the most popular ways to remove unwanted hair prior to your wedding, but you need to make sure that you've waxed yourself at least a week prior to your wedding day. If you wax your skin right before the wedding, you can suffer from skin irritation and will be left with redness and bumps all over. Hence, it is a great idea to give your skin some time to get back into its regular state so that you are not in pain during your wedding. This goes especially for a Brazilian or bikini wax.
3. Getting A Tan
Whether you are opting for a spray tan or suntan, you should skip out on these procedures close to your wedding. You might end up with redness and sunburn or worse; fake tanning may give your skin a dull, dry, and "orange" (cough "Trump" cough) look. Spray tanning can also irritate your skin, and you might accidentally end up with different skin tones on different parts of your body.
4. Trying A New Home Remedy
Sure, home remedies are some of the best ways to get gorgeous and glowing skin, but it is not always a good idea. You have no idea how your skin may react to new ingredients, so it's a good idea to avoid trying any new home remedies on your skin before your wedding. Although you may be using natural ingredients, you never know how your skin may react to these new ingredients. There are high chances of you suffering from severe skin irritation if you do so. Remember, YouTube tutorials can go south real quick.
5. Dying Your Hair
It's not a good idea to dye your hair right before your wedding. Even if you have a greying hair problem, you should stick to using the same brand and colorist that you regularly use instead of trying something new and funky. Dye your hair a week before your wedding, and you won't have to worry about your greys showing.
6. Experimenting With A New Haircut
Do not try experimenting with a new haircut right before your wedding day. The results of this haircut can either be mind-blowing or absolutely devastating, and it is definitely not worth the risk. Instead, you should cut your hair two months prior to your wedding and keep trimming it back into shape to maintain the style.
7. Getting A Chemical Peel
While peels are a well-known way to gain a youthful and gorgeous glow, trying them right before your marriage is not a good idea. Instead, you should get the peels done at least a month prior to your wedding. It's important that you understand how your skin reacts to these products, so give these treatments at least a month to work. Even if you've done these skin treatments prior, it's a good idea to give it enough time to set in.
8. Juice-Only Diet
Getting on a juice diet right before your wedding is a silly way to keep fit. Remember that food is fuel, and you will need a crazy amount of it if you have to survive all the wedding nuptials without fainting. You will need the calories to keep you nourished and alert and help you navigate your wedding celebrations. The week before your wedding should see you eating well-balanced and nourishing meals. Drink plenty of fluids and avoid going overboard on the alcohol.
9. Microdermabrasion
After receiving chemical peels or trying microdermabrasion, some people's skin starts to peel off immediately. This can lead to dead skin on the surface of your skin which can, in turn, affect the way your makeup looks. So make sure that you schedule any microdermabrasion appointments for at least two weeks prior to your wedding day just in case you face any redness or bruising.
It is up to you to decide whether you need to indulge in any over-the-top or fancy beauty treatments right before your wedding or not. We get it, the excitement is intense and you need to try all beauty-related things that you have never tried before. But take preventive measures to not cause a reaction hours before your wedding. Make sure the skincare and beauty products are high quality. If you are using brand new products, do a patch test to check if it sits well with your skin. It is important to be mindful of what you put on and inside your body. Do let us know all of your thoughts in the comment section below.
The following two tabs change content below.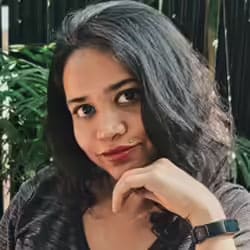 Niharika has a passion for all things art, music, and travel. During her spare time, she likes experimenting in the...
more