9 Powerful Kitchen Ingredients And Their Skincare Benefits Choosing the correct skincare products is easier said than done, considering the large variety of choices available in today's markets. Brands do their best in promoting their products with striking packaging, creative descriptions and other tricks in their books. And before we know it, we end up spending a large part of our earnings buying these products.
Even though the organic skincare trend is making big waves these days, not everybody can afford them due to high prices. If like us, you too don't prefer spending all your earnings on skincare products, the good news is there is a natural cost effective way to care for your skin. There are plenty of incredible skincare products and ingredients that you can probably find in your kitchen and fridge that can be used to make natural skincare formulas! However, before you go and start applying the first thing you see, here is a list of nine powerful ingredients and their benefits that you need to know about:
1. Greek Yogurt Helps Soothe Inflamed Skin
Besides being full of probiotics, yogurt helps to maintain the delicate pH levels of your skin's surface. As it contains lactic acid, it can help to exfoliate your skin while still being gentle. Yogurt also contains lipids that help nourish dry skin, and it also has a protein-rich composition to help fix any broken patches on your skin where you may have old scars. So if you are someone who has delicate skin that gets irritated easily, this is definitely an ingredient to keep in your arsenal.
2. Avocados Are Best Used In A Face Mask
Avocados are one of the many plant species rich in vegetable oils. They are also used in many products (1). It has nutrients like omega-3 acids that help soothe, nourish and moisturize your skin. Besides eating them, you can use avocados in your skincare routine and mix them with other skincare products like rolled oats and honey to make a simple DIY face mask.
3. Cucumbers Fight Off Puffiness
There's a reason why cucumbers are such commonplace in spas and wellness centers. You must be familiar with the luxurious-looking facials with slices on both eyes. They are highly beneficial when it comes to getting rid of puffy eyes and contain ascorbic acid, which helps decrease water retention. Leave a small slice of cucumber underneath your eyes for fifteen minutes to notice the puffiness and redness fade away.
4. Turmeric Has Powerful Anti-Inflammatory Properties
These days turmeric seems to be popping up all over the globe as many beauty gurus tout its benefits. One of the most significant benefits of this magical spice is that it contains wonderful anti-inflammatory properties. If you suffer from red and irritated skin, mix raw honey with turmeric and apply it to your face for about ten minutes. Be cautious, however, as turmeric can stain your skin pretty easily.
5. Aloe Vera Can Help Soothe Dry Skin
Aloe vera is known for its healing properties and can be applied topically on your skin to help reduce blemishes, pimples, dry skin, and other common skin conditions. It can act as an excellent moisturizer and won't leave your skin feeling greasy. Just ensure that you conduct a patch test on your skin before deciding to use it.
6. Tomato Helps Unclog Pores
Tomato is a fruit (yes, fruit) that helps to prevent skin inflammation and cellular damage. It also helps with unclogging pores, reducing acne and mild symptoms of sunburn. First, you need to mix tomato pulp in raw honey well and apply it on your face for about fifteen minutes before you wash it off with warm water.
7. Papaya Lightens Dark Spots
Papaya is rich in beta-carotene and filled with phytochemicals and powerful enzymes that work wonders on your skin. More so, the rich nutrient papain is present in papaya and has active skin-lightening properties. First, you need to take some honey and lemon juice and mix it with ripe papaya pulp. After leaving it on for fifteen minutes, you need to wash it off with warm water and pat your skin dry. The summer fruit is also considered a herbal exfoliant (2).
8. Green Tea Helps Reduce Acne Scars
Everyone and their mother knows that green tea is rich in antioxidants, but what many might not know is that green tea has plenty of benefits for your skin as well. All you need to do is massage the wet tea leaves into your skin and blend it to make a face pack. Once this is done, it will help make acne scars much less visible and act as a gentle astringent. What's great about green tea is that it is natural and nowhere as harsh on the skin, unlike other harsher and alcohol-laden astringents. Another way to use green tea leaves is to boil the leaves, cool them, and apply them all over your face to leave it plump, refreshed, and hydrated.
9. Coconut Oil Can Help Moisturize Skin And Remove Makeup
Coconut oil is also highly beneficial as a moisturizer and helps make your skin soft, supple and leaves it feeling well-hydrated. Coconut oil not only makes for a great moisturizing hair mask and makeup remover, but it also has antifungal and antibacterial properties, thus making it highly effective and safe for the skin. It also is an incredibly gentle makeup remover and melts any long-lasting makeup formula off.
So don't be afraid to quit using those chemical-laden and expensive skincare products and start trying out some awesome, organic, and fresh homemade DIY skincare hacks. Having said that, we understand it might be too much work to do this regularly. So if you are lazy to do that always, opt for mild skincare products infused with these natural ingredients (3). They can serve as good alternatives. Whether you have sensitive, oily, or combination skin, there's a natural product out there that is perfect for you, you just have to find the right one for yourself. Do let us know all of your thoughts on this article and name your go-to natural ingredient in the comment section down below!
Sources
The following two tabs change content below.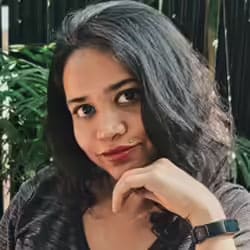 Niharika has a passion for all things art, music, and travel. During her spare time, she likes experimenting in the...
more