10 Reasons Why V AKA Kim Taehyung From BTS Is Our Crush Of The Month BTS is really breaking and blending cultural boundaries across the world. To sum up in a few words, it's the hard work, talent, passion, and positivity that played a huge role in bringing the K-pop group to this pedestal. Each of the seven members has their own unique traits that make them stand out and V is one of them. Taehyung had once spoken about how he hadn't even meant to audition for BTS and had just gone along with a good friend to provide moral support. Thankfully, a member of the staff convinced him to try out for the band and the rest, as they say, is history. V is known for his unique and super creative and artistic personality. He plays the saxophone and even paints in his free time, besides indulging in photography. We cannot imagine what BTS would have been like without V. The internationally famous South Korean boy band would lose a bit of its charm without V and here are nine reasons why:
1. He's A Social Butterfly
V is the most social of the group and is known for his super exuberant and unique personality. While every member of the Bangtan Boys is incredibly unique and talented, we have a soft spot for the ENFP personality type that V is. His extroverted nature makes it easy for him to get along with anybody he meets and his love for conversation makes him super charming. His ability to empathize and cheer up everybody around him makes him very likable.
2. His Incredible Acting Skills
V is someone who adores visual arts and loves being behind the camera. Besides that, he has also acted in a South Korean period drama film called Hwarang: The Beginning. He played the role of a handsome character named Han Sung. His acting skills come in handy for many BTS music videos as well as a few short films that they have put out. His comical acting is also validated on many video bits that he put out to entertain his fans.
3. His Baritone, Velvety Voice
He has a penchant for jazz music which is evident in many solo songs and covers that he has put out. In addition to that, his deep vocal tone helps add a rich layer to BTS's songs and compliments the rest of the band's high-pitched vocalists like Jimin, Jungkook, and Jin. His versatility also shines through when he switches between low to high effortlessly. Goosebumps guaranteed!
4. He Comes From A Humble Background
V comes from a really humble background and his father is a farmer. He had stated that he is from a family of people involved in the agricultural sector and he would have taken the same path if he hadn't been scouted by BigHit Entertainment. Can you even imagine V not being a part of BTS (we cannot)? However, V is extremely close to his family and is very attached to his father as well as his younger siblings.
5. Suave Sense Of Style
V has a super suave sense of style and we drool over his looks. He dresses chic, but also eccentric and edgy. He has a love for accessories and loves layering different kinds of prints and colors. He is very versatile as he can go from a nerdy look to an avant-garde model in no time. He has always been fashion experts' favorite when it comes to his airport looks.
6. His Unique Sense Of Humor
V's dry and sarcastic humor makes him one of the many stars on Run BTS (Their variety show). Not only is he great at delivering hilarious one-liners, but his dramatic antics are also much loved by fans across the world. His chemistry with the other members makes it ten times better. Talk about being a born entertainer along with slaying with vocals and dance performances.
7. He Adores Anime And Cartoons
For all you anime lovers out there, V is a huge fan of anime. V loves classics like One Piece, Summer Wars, Howl's Moving Castle, Wolf Children, and everyone's favorite, Digimon Adventures. We love a man who isn't afraid to appreciate animated films! His favorite character from One Piece is Brook and he is often caught mimicking the character.
8. He's A Family Man
V is very close to his family and adores his father, mother, and grandparents alike. Who doesn't love a guy who has a good relationship with his parents? Although V chose to differ from the family's line of work, V is still very attached to his family and loves spending time with them. He finds his father very inspiring and has often talked about how much he looks up to him. He has spoken in various interviews about his love for little kids. Since V is the oldest kid and his siblings are younger, he's learned to be good with children and thus gets along with tonnes of kids that he meets. We love a guy who gets along with kids and makes them feel happy.
9. Yeontan (Need We Say More?)
V adores his little pet pomeranian dog like his own family member. Yeontan, V's dog, is often called the unofficial 8th member of the group. V is a major animal lover and loves spending his free time with his little dog. Due to his love for animals, many of his fans donated money to the World Wide Fund to help protect and save endangered tigers on the occasion of his birthday. Well, Yeontan has a separate fanbase of his own and basks in that stardom like his owner.
10. He Is Scared Of Heights But Loves Roller Coasters
To be honest, Who isn't afraid of heights? Unless you are Jeon Jungkook, the golden maknae, those who know, they know. It is a natural urge to be afraid because heights always pose a threat to us. Although V loves roller coaster rides, he has a fear of heights. We can imagine that is quite the conundrum to be stuck in. However, a love for roller coasters will always overcome the fear of heights. He finds roller coaster rides thrilling yet safe.
It is commendable how an Asian band has broken through Western musical barriers and taken over the world. If you dig deeper, you will realize that their music is a mixture of all genres and they are much more than the stereotypical image of bubblegum music and good-looking men that is associated with being a boyband. V is a good example of that along with his other six members. They are bound to enthrall us with their magical voices and fluid dance moves. Do you love V as much as "V" do? Feel free to tell us which of the members of the Bangtan Boys is your favorite in the comment section below.
The following two tabs change content below.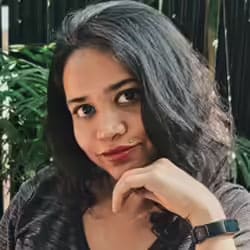 Niharika has a passion for all things art, music, and travel. During her spare time, she likes experimenting in the...
more