10 Steps To Heal Oneself After A Breakup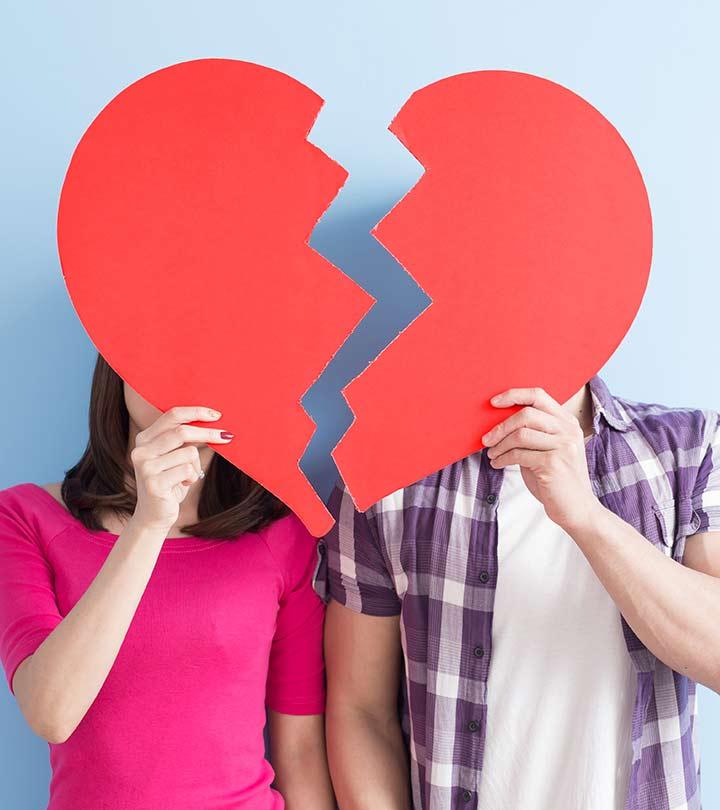 Whether it is you or your partner who initiates the breakup, it takes some time for your heart to stop caring and stop missing all that you enjoyed in the relationship. Every girl has her own way of coping with the gaps that appear in her life after a breakup. But these ten phases seem to be common among those who seek to mend their hearts and take on the world with a single status once again. So, read on to discover the ten steps to mend a broken heart:
1. Tap The Food App
Good food can be a great comfort and today you can get flavors from every corner of the world with a tap on your phone. You can bite into raspberry filling in a cake, dig into a block of butter pecan caramel ice cream or soothe your aching heart with some sizzling, hot Thai curry.
2. Tune Into Songs Of Hurt
Rappers, country singers, and crooners can say exactly how it hurts to think of an ex. Words from breakup songs, which sounded sad or annoying when you were in love, seem just right when you fall out of love. There are lists of such songs for you to download and replay any number of times as you begin to put yourself together.
3. Let It Out With Some Wine
Some of us laugh it off and some of us cry it away. Whatever is your style – wine (or vodka) will help you get over your past and begin afresh.
4. Update Your Social Calendar
Call up friends with whom you could not spend as much time as you wanted to because you were in a relationship. Invite them over for a couple of drinks or at a happening place nearby. You will realize what a fun person you are with your close friends. Let the singles around you notice the real you. As you start going out, your chances of meeting the next special someone go up.
5. Take Delight In Being Free
Remember those exciting days when you used to do whatever you wanted to, without checking with your sweetheart every time you planned trips, parties or outings? Those days are back again. You can talk to people your ex did not approve of. You can spend on travel to places he considered expensive. You can eat whatever he banned from the kitchen. You can be adventurous and try all that he did not dare to do or discouraged you from doing. You are now officially unfettered.
6. Avoid Rose-Tinted Nostalgia
Now that the wounds are beginning to heal, you tend to become more forgiving. To the point that you no longer remember the fine details of the fights you had. It is at this moment that you may start missing all the care, concern, and help that you got from your ex. But you must remind yourself that in spite of all that you are no longer together. You must move forward and not slip back into nostalgia.
7. Open Your Heart Up
One sure way of moving ahead is to open your heart to the possibility of a new relationship. Be alive to the dating scene around you. It is good to be in the game again. It is a sign that the past is behind you and will someday lose its ability to hurt you. Make new memories that you can hold on to when you feel the pain resurface
8. Make Use Of Social Media
The variety in the online platforms today will help you choose what kind of dating you want to do. Of course, this depends on how much you have recovered from your breakup and how serious you want to get. There are sites that indicate geographic, lifestyle, and religious preferences. This is a good way to find a person who will be a good match for you.
9. Hop Into The Hobby Wagon
Hobbies are great ways of getting in touch with what really motivates you. Working out, swimming, trekking, writing, playing the piano, playing sports, and all such activities may take up your time but, in return, they offer a soul-satisfying experience that makes you better equipped to face the harsh realities of life. This is really a good time to get back to your favorite hobbies and be more like the person you used to be.
10. To Be Completely Healed
To be completely recovered from the trauma of a breakup, you should check your heart and soul to see if there is a gap in the healing process. You must take charge of your life and see that you are fully back on track with it, as you wanted it to be. If there are any areas of concern, you should take care of it. It is all in your hands, as you are answerable to none.
A relationship can make you or break you. It is not entirely up to you. But once you are single, you are solely responsible for your happiness. Take charge of your life and make it whole again, with or without a partner.
The following two tabs change content below.
Creativity has no limits. And words have no barriers. Together they can create magic, bridge all gaps.I work with words....
more