7 Rights Every Unmarried Couple In This Country Should Be Aware Of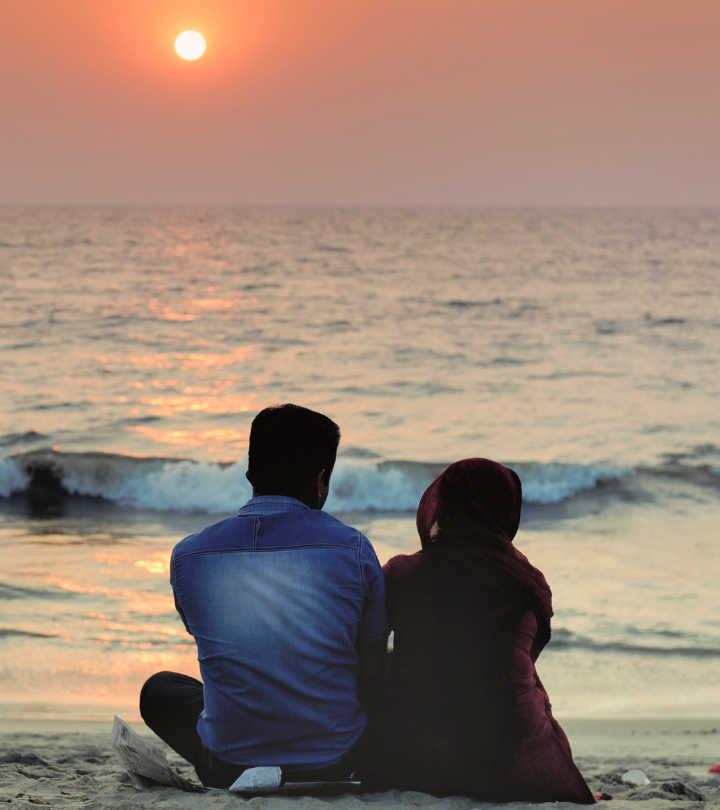 In India, being in a relationship without getting married can at times create problems. For certain sections of the society, such relationships are a taboo. Even in big cities, live-in relationships are often frowned upon by people. As such, at times it gets difficult for unmarried couples to find a place to rent to live. Same is also seen when couples try to book accommodations in hotels and lodgings. Many hotels expressly state that they don't allow unmarried couples to stay in their premises. But this shouldn't be the case because the legal system guarantees many safeguards to both married and unmarried couples (1). So it's important that couples know about the important rights they have in order to not get troubled by miscreants. The more informed you are, the better you would be able to handle situations where someone might create trouble on the grounds of you not being married. Let's look at some important rights unmarried couples are entitled to:
1.If You Are Above 18 With ID Proof, You Can Check Into A Hotel With Your Partner
If you're of legal age and want to go on a staycation with your partner, there is no such written law that will forbid you to get a hotel room. Unfortunately, in many conservative parts of the country, hotels do not allow unmarried couples to stay together. Though there's nothing legal stopping you from staying in such hotels, a better way would be to avoid trouble and look for the ones which officially allow unmarried couples to stay. Couple-friendly hotel rooms are also available in this country, you just need to look a little harder sometimes and confirm in advance. In 2019, the Coimbatore district administration circled up an apartment after finding out an unmarried couple occupied it. Witnessing this, the Madras High Court stepped in and gave clarity. They stated that no law prohibits unmarried couples above the age of 18 from occupying a hotel room as guests.
2. You Cannot Be Arrested For Staying In A Hotel Room With Your Partner If You Have A Valid ID
While this may be a major plot point in the film Masaan, you cannot be arrested for staying in a hotel room with your partner if you have a valid ID. The police cannot bust into a hotel room and arrest you unless they have a warrant out for your arrest prior.
3. For The Small Town Couples, You Don't Need To Produce A Marriage Certificate For A Hotel Check-In
In some regions in this vast, diverse country, some hotels expect you to produce a marriage certificate to book a room. Bear in mind, there is no such law in the constitution that states that you need to be married or produce a marital certificate to get a room. If you ever encounter such a request, it's probably best to look for another option.
4. No Law Prohibits Two Consenting Adults From Living Under The Same Roof
If you and your partner want to live together, you can. No landlord should be discriminating against you and your partner while renting a house, even if you are unmarried. However, it's essential that both your name and your partner's name must be on the rental agreement. Also, the Indian Supreme Court has allowed many safeguards for couples in live-in relationships and also recognized it at par with formal marriage in case of long term relationships (1).
5. No Statute Restricts Unmarried Couples From Sitting Together In Public Spaces
Society has a way of moral policing people for absolutely no reason. Recently, a man confronting a group of policemen for allegedly moral policing at a public park went viral. The man claimed to be a lawyer from the Delhi High Court and confronted the men in khaki for questioning an unmarried couple strolling in the park. The policemen's act was blunted by the lawyer who was also shooting the video. There was a female officer in the midst of these police people as well. However, this is unfortunately not the first time that such incidents had happened. In the year 2000, police in Mumbai had banned kissing in the area around Marine Drive (which happens to be a major couple hangout site). According to section 294 of the IPC, any "obscene act" performed in public places can be punished with three months behind bars. Many police officers will try to misuse this law, but you should know that simply strolling in a public park does not call for an arrest.
6. The Police Have No Business As To What A Couple Does In Their Private Space
If you want to get intimate with your partner in a hotel room or in the comfort of your own home, the police cannot enter the premises and arrest you for it. You are granted the right to your privacy through Article 21, and the cops cannot harass, threaten or blackmail you for engaging in intimate acts while alone together.
7. Unmarried Couples From The Same City Can Check Into A Hotel Together
If you and your partner belong to the same city and are booking a hotel room in the city, there is no law that prohibits hotels from housing unmarried guests from the same city. While this may be the law, bear in mind that it depends on the hotel owners if they want to allow you to check-in. Do some prior research by contacting the hotels before booking, even if it's a last-minute plan.
8. The Safeguard Of Females In Domestic Violence Act Also Covers Partners In Live-In Relationships
Many women may not know that they are also protected from domestic abuse if they are in a live-in relationship. Though many choose to put up with it, we urge you to keep this law in mind. It is a common misconception that it is only limited to married couples. The Protection of Women from Domestic Violence Act, 2005 (PWDVA) covers women in live-in relationships and acknowledges their rights as well. A domestic relationship refers to the relationship that is shared between two people who have lived together in a shared household or are related through each other through kinship, or a relationship akin to the relationship of marriage are covered under this act. Live-in relationships are seen as akin to marriage in most courts. This gives women the fundamental rights to protect themselves from the abuse of bigamous relationships, fraudulent marriages, and more.
As seen from the above examples, unmarried couples have it hard when it comes to society , so it should be our moral responsibility to show respect to couples outside of wedlock (otherwise normal for married couples). On an ending note, be alert and avoid getting conned by keeping these in mind. If you or someone you know has ever faced harassment as an unmarried couple, do let us know your story in the comment section below.
References:
The following two tabs change content below.