7 Natural Ingredient Combos That You Can Use As A Facial Cleanser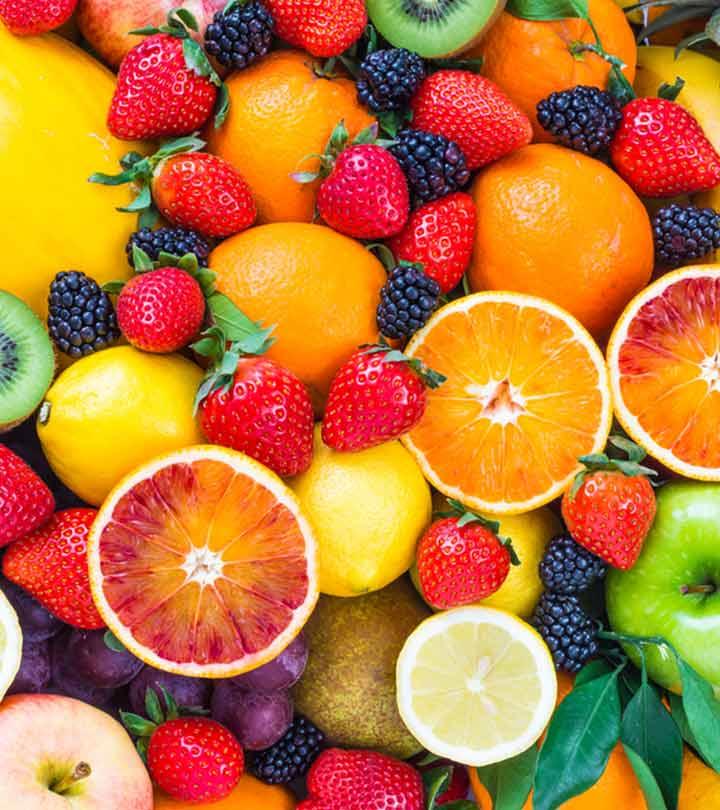 Due to the hectic lifestyles we lead, we often end up not paying attention to our skincare and hair care needs. It is possible that you run out of your products and decide to make one at home because of lack of choice. Whatever the reason, the natural stuff is always a better option. Since most popular skincare products do contain at least a small amount of chemicals, many prefer opting for a more natural approach to their skincare. Since most of us were stuck at home during the lockdown, many people have decided to start using organic products along with following a natural skincare routine. If you're someone who wants to opt for a nature-based approach to skincare, then we have a list of ingredients that you can use as a facial cleanser. All you need to make these natural skincare alternatives is some patience and a blender/mixer to mix them together:
1. Tomato And Cucumber Toner
Mix a small cucumber and one large tomato together in a bowl, add water and use a blender to turn it into a paste. To make use of this toner, all you really need to do is dab and spread the purée across your face and neck with a soft cotton pad. Once you've done this, rinse off the remaining paste with lukewarm water. You can store this product in your refrigerator for up to three days. Just make sure you use a clean and sanitized glass jar to store it so that it stays fresh for longer (plastic is a huge no-no). Tomato contains a decent dose of antioxidants that can help fight free radicals and keep your skin healthy and give it a natural glow (1).
2. Grape And Egg For Taut Skin
Use your blender to mix seven grapes and one egg together so that they are blended well. In fact, it's a smart idea to use grapes that contain grape seeds as the natural oils present in the grape seeds are extremely beneficial for your skin. Once the mixture has a frothy consistency, you can take a facial brush and gently apply the mixture to your neck and skin in upward strokes. Grapes contain vitamin C and certain phytonutrients that can help protect your skin from damage caused by UV radiation (2). Eggs are great for firming the texture of your skin, and they also contain proteins that aid in this process.
3. Tomato And Sugar Facial Scrub
Add half a spoon of white sugar to one large manually chopped and puréed tomato. You can make use of your fingers to massage the mixture into your face. While doing so, you must remember to be careful as rubbing your skin too hard can cause irritation and redness. While massaging your face with this mixture, make sure you go in circular motions. Once you are done with this, wash it all off with lukewarm water. This is a great scrub to use right before you hit the sack as it will give you a refreshed and glowing appearance the next morning.
4. Dry Yeast And Milk Face Mask
If you don't have a lot of experience with yeast, fret not. This easy-to-make face mask is perfect for hydrating dry skin and is a great solution to winter skincare problems. All you need to do is mix one tablespoon of yeast (dried) with two tablespoons of lukewarm milk. Pat the blended mixture onto your face while avoiding your eyes. Leave the mixture in your skin for at least fifteen minutes before you wash it off. Once you are done with that step, use a towel to pat your skin dry and let it relax. This will help your skin stay firm for a longer period of time.
5. Kiwi And Brown Sugar Facial Scrub
Mix two teaspoons of Demerara sugar (or brown sugar as it is popularly known) with one peeled and mashed-up kiwi fruit. After you've done this step, add a few drops of olive oil. Measure and add the olive oil based on your skin type. If you're someone who has really dry skin you can add up to four drops of oil into the mixture. However, if you have really oily skin and open pores, don't add more than two drops of olive oil. Use your fingers to massage the mixture in a circular motion into your face for about five minutes at least.
6. Mayonnaise And Almond Scrub
Add a quarter cup of almonds into your blender and mix it with about half a teaspoon of mayonnaise. Once the ingredients have been properly blended, gently massage the mixture into your face. While doing this, you should be careful not to miss out on any spots. Leave the mixture on your face for about 10 minutes before washing all of it off with some warm water. This face pack is perfect for those of you who have dry skin and the mayonnaise present in the mixture will nourish your skin. Almonds are also a great exfoliant for getting rid of dead skin cells.
7. Honey And Fresh Milk Facial Cleanser
Honey is an important emollient that provides you with soothing effects and also regulates the pH levels in your skin. This can keep your skin glowing and looking super young. All you need for this cleanser are three teaspoons of honey and a half cup of fresh milk. Gently apply the mixture on both your neck and your face and leave it on for about five minutes. Once this is done, wash off the entire mixture with warm water. You can use this cleanser up to three times a week depending on your skin type.
Switching to natural skincare products doesn't have to be complicated or alien rocket science. With the right kind of research, you can give justice to your skincare enthusiast image. Begin by asking yourself questions like – Do I have oily skin or combination skin? Will this mixture cause a breakout on my face or enhance my natural glow even further? Make sure you don't rely on assumptions and experiments, but proper info before applying any kind of mixture to your skin. All that you need is your internet connection, a few fruits, water, and milk to achieve the glowing skin that you are coveting. Do let us know if any of these tips were of use to you in the comment section below.
2 Sources
The following two tabs change content below.