7 Reasons Why You Should Consider Making A Wedding Gift Registry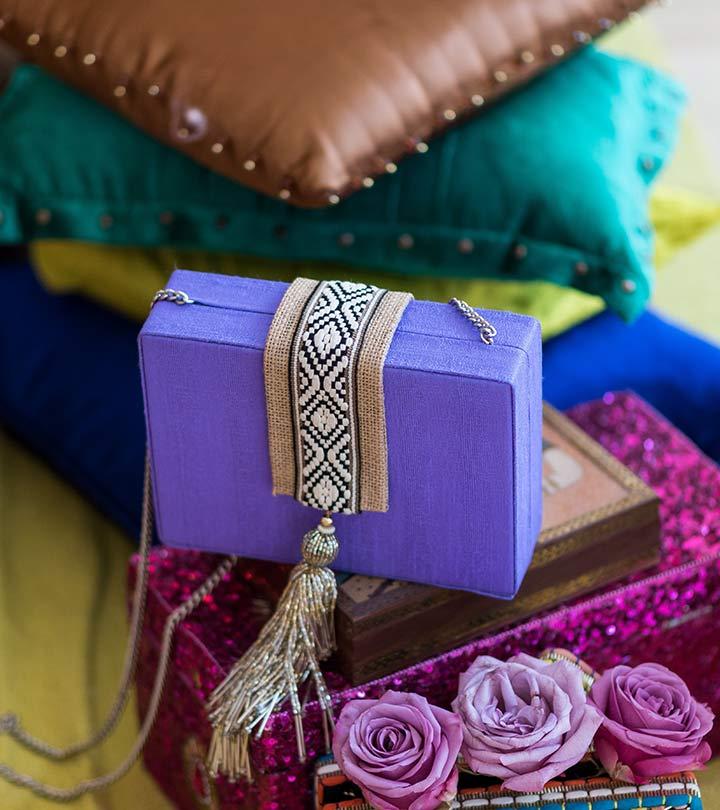 You must be wondering what a wedding gift registry even is. It is a compiled wishlist of gifts that your guests can give you at your wedding. This way, you can avoid repetitive gifts or presents that would be of hardly any use to you. Well, just as baby showers have registries, so do weddings. Gone are the days when your parents received 8 plates of the exact same design from their relatives during their wedding. You don't have to be a millennial to understand the concept of saving time, money, and space. So to avoid all the fuss of landing up with the same gifts from different people, many couples have started making themselves gift registries. While this is a relatively foreign concept, there is no harm in borrowing from it. There is nothing embarrassing about making a gift registry and this will let your guests know that whatever money they are spending will be put to good use:
1. Your Wedding, Your Rules
The reason why it's called a Big Fat Indian Wedding is that it ends up biting a big fat chunk out of your wallet. It's no secret that weddings in India are a lavish and expensive affair. When you add the additional cost of planning a honeymoon, setting up a nice new home, and even purchasing your first vehicle together, it can turn into an extremely pricey affair. Well, setting up a wedding registry can help you take care of the smaller expenses. You can choose to add home appliances, utensils, and even gift cards to your registry list. It might sound embarrassing but it is a universal custom to give gifts at weddings and this is a small way to make the process more organized.
2. Waste-Free And Responsible Thing To Do
Honestly, one of the most annoying things about getting wedding gifts without a registry is ending up with the same gift from multiple guests. Not only is this wasteful, but also extremely time-consuming (having to exchange gifts or repackage them for later). Sometimes, these gifts simply collect dust for years in your storage trunk. Save everyone the cash, time, and effort by creating a gift registry. And hey, if you're one of those fortunate few who have everything that they need, there's no harm in adding your favorite charities to the list!
3. Will Give Your Friends A Sense Of Direction
No matter how close you may be with your best friend from college, there is no guarantee that they can read your mind and guess what you want, right? And even if your friend does get you whatever it is that you want, it doesn't mean that other guests will not get you the same thing. So don't make your guests play the guessing game and make things easier for them. Make the wedding gift registry available to close friends and family too.
4. Good Way To Avoid Heavy Lifting
There's nothing more annoying than having to lug some heavy gifts all over the place if you're planning for a destination wedding. The great thing about a wedding gift registry is that you can ask your friends to schedule for the gift deliveries to happen once you and your partner return from your honeymoon and have more time to sort things out. You can make a list of things that you want and ensure that there is minimal wastage and that you're not struggling at the last minute to pack gifts up into your house before you make an escape for your honeymoon. Since everything is pre-planned, you don't have to worry about carrying and transporting the endless packages safely.
5. A Registry Is Custom Made For You
One good thing is that nothing is off-limits when it comes to a gift registry. Want a special type or brand when you're purchasing gifts? Or maybe you're someone who wants a dinner voucher to that fancy restaurant you've been meaning to visit with your partner. Or maybe if your friends are feeling generous, you could even ask them for a trip. The best part about making a gift registry is that you can customize it in any way that you want. You can go into detail and also save the guests from having to break their heads about what to gift you.
6. People Can Choose What To Gift You By Their Budget
By following a gift registry, your guests can choose to give you whatever you need by their budget. Whether you want pricey gifts or you want gifts that are a little more conservative, you can add all your requirements to the list and inform your loved ones of the same. This is also a good way to consider your guests' ability to buy gifts as not everyone can afford luxurious gifts. All about mutual and respectful give and take. While you might feel hesitant to add pricier gifts to your registry, do not fret. You never know which relative of yours might be feeling a little extra generous when they decide to get you gifts.
7. You Can Get Items That You Don't Own
There's nothing more awkward and annoying than receiving a gift you already have. If you don't want to be a wasteful person and have to regift or give away the gifts you receive, you should definitely consider making a wedding registry. Basic and common gifts like plates, pans and even cups are often given to newly wedded couples. But considering that you are both adults and probably own your own cutlery, getting more of the same kinds of cutlery and other items seems pretty wasteful.
The way you communicate is important. It might be considered too blunt to send the wishlist along with your wedding invitation card. Instead, just add it subtly on your website if you have one. At the end of the day, deciding whether to make a gift registry or not is the choice of both you and your partner. Only go ahead with making one after you've sat down and thoroughly discussed your options with your partner. Do let us know if any of these tips were of help to you in the comment section down below!
The following two tabs change content below.