Fashion: 10 Stylish Hacks All Women Must Know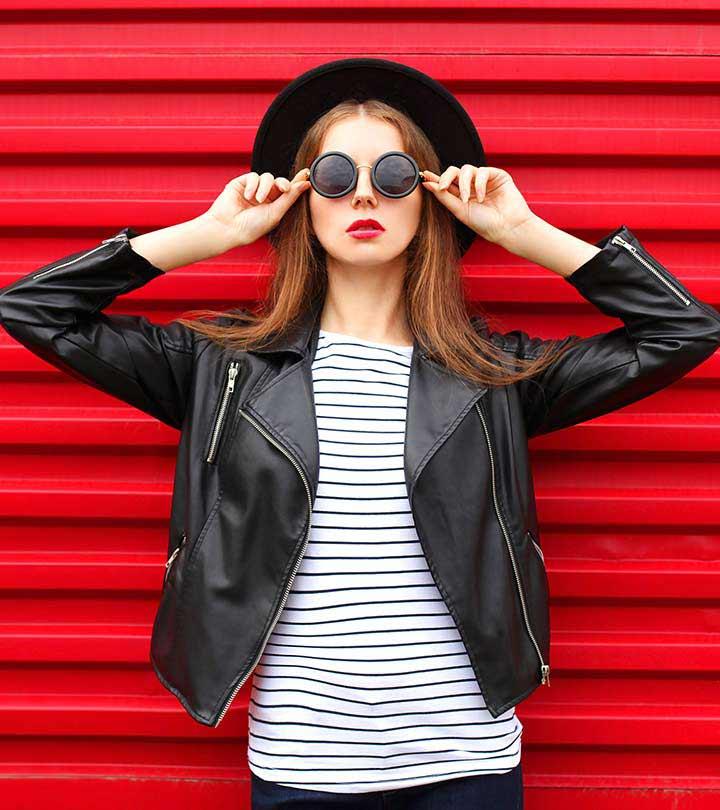 A woman is often full of surprises with many tricks up her sleeve. Whether you're a wife, mother, a working woman or a student; here are ten stylish hacks that will effortlessly add glamour to your life and keep your fashionista game pretty fleek!
1. Smelly Jeans
It is said that jeans don't need regular washing after being used just once, they can directly go for laundry after being worn for the 3rd or 4th time. This is because washing jeans regularly ruins and fades the material. However, there are times when we have to wear our favorite pair of jeans the very next day but they release a foul odor. The best solution that most people are unaware of is freezing your jeans!
Yes, you read right! Fold your jeans and put them in a bag, then seal it and keep it in the refrigerator. Keep them in for a minimum of a day, until you require them the next time. This hack keeps your favorite pair of jeans as good as new. This method does not remove stains and is only used to eliminate bacteria and odor.
2. Stubborn Clothing Stains
Stains can be very difficult to remove even after washing your clothes multiple times. The simplest way to eradicate stains is to apply sanitizer and scrub it off. After the stain comes off, you can put your clothes for a wash.
3. Vintage Soft T-Shirts
T-shirts lose their softness and texture over time but here's a way to always keep them vintage soft. Add half a cup of salt to a bucket filled with 1-liter water. Let your t-shirt soak in this salt mixture for 2-3 days and then have it washed in the washing machine with detergent. Viola! Your t-shirt will be as soft as silk!
4. Skin-Tight Denim
Do you still own your favorite denim but can't wear it because it has become too tight? Whether it's a pair of denim jeans or a denim jacket, there's definitely a way to recover from this tight situation. After laundry, air-dry them rather than putting them in the dryer. This is because heat shrink's clothing by 10%, which is not good for any garment. Thus, air-drying is the best way to avoid any unnecessary damage. The chances of you fitting in your favorite pair of jeans could increase dramatically too!
5. Brand New Tights Every Month?
Women probably end up spending a fortune on tights in their entire life and yet, before you know it, you require a brand-new pair again. The secret to long-lasting tights is spraying them with hairspray! This increases their lifespan and also saves the extra expenditure.
6. Zipper Situation
Over time our zippers tend to stiffen and get stuck. If you're struggling with a jammed zipper all you have to do is apply some Vaseline, or rub a graphite pencil tip or crayon wax on the specific area. The zipper will start working in no time!
7. Musty Clothing
If you're suffering from an issue where your clothes release a musty odor, eradicate that foul smell with this simple tip. Take an empty spray bottle and fill it with vodka and water in a 1:2 ratio. Spraying this on your garment helps eradicate the smell, for when the alcohol evaporates so does the smell. You only have to lightly dampen your garments and not wet them thoroughly. Wasting vodka breaks your heart? Using cheap alcohol will suffice too!
8. Travelling With A Wrinkly Blazer
It's always difficult when you're going on a trip and you have to keep your garments wrinkle free, especially that bulky suit. But what if you could pack your blazer in a way that would prevent it from being wrinkled while you travel? Well, here is how:
Hold your blazer upright and pull one of the shoulders inside out.
Then, tuck the opposite shoulder into the popped out one. This should result in the whole length of the lapel being lined up.
After this, fold the blazer vertically so that everything lines up to the shoulder width.
Now, the jacket can be folded in half horizontally while the shoulders of the blazer line up to the bottom edge of the blazer.
9. Long Shirt Issues
Got no time to alter an oversized shirt? Well, that's no problem! Simply unbutton the bottom few buttons of the shirt and tie the ends for a quirky style.
10. Extracting Excess Dye
Last but not the least, there is a solution to extract excess dye off of your jeans or any other garment. This does not require using the washing machine or buying any new products and can be done with ingredients found at home.
Fill a 3-5-gallon bucket with cold water and add laundry detergent to it. Turn your garment inside out and let it soak in the bucket. Keep pushing the garment down, do this a couple of times until the water doesn't change color anymore. Then take a fresh bucket of water and add vinegar to it. Let the garment soak in it for a couple of hours and proceed to air-dry it once done.
So, there you have it! These are the 10 most important hacks that everyone should know and can use in times of desperate need. No need to compromise on style. Who says you can't be practical and fashionable at the same time!
The following two tabs change content below.
Creativity has no limits. And words have no barriers. Together they can create magic, bridge all gaps.I work with words....
more