10 Things To Do With Him Now – To Be Happy Even 10 Years Later!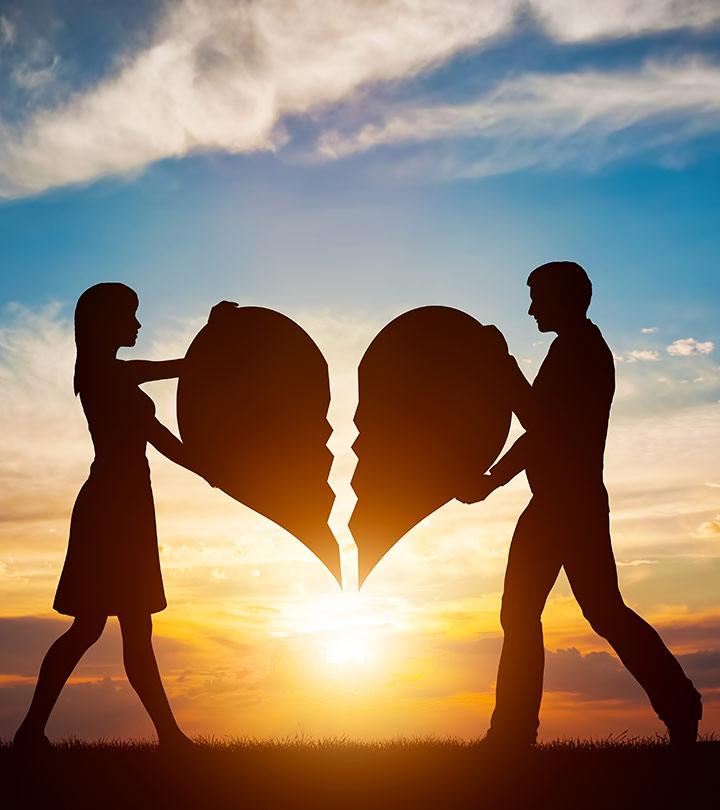 No matter how much you disagree, every relationship goes through a phase where things don't seem as magical as they once did. This is the trickiest of the phases – deep down, you want this relationship to work, but you are stuck with monotony. Remember, this is just a phase, and that too, the most important one. This is exactly what can either break or make your long-term relationship. So, what is it that you can do?
1. Break The Taboos
This is the time you should get completely candid with your partner and finally get to the truth. It is not wrong to tell him or her that the magic between you two is fading away. That is when you find both of you trying and making efforts to renew that lost spark. Take this opportunity to open up about everything. Maybe something about your past that you want to open up about, or may be some future plans you were hesitating to discuss. Letting each other know the ground realities will only strengthen the bond. So, stop withdrawing into your shells, and start speaking your heart out with each other. That is what partners are for, right?
2. Pursue Common Hobbies Together
If you share a hobby or two in common, grab that chance to increase your "together" time. Consider sports or other activities that the two of you can enjoy. Dance classes and couple yoga are some of the best options the two of you can indulge in. There will be a refreshing aura of intimacy filling the gaps that you have begun to feel. Playing a sport together or pursuing an interest will create space for you two to exchange more dynamic expressions and feelings in the process. That kiddo pout of hers when she misses a dance step or the way he winks each time he achieves a goal will kill all the boredom in your relationship in every sense of the term.
3. Look For Cues That Are Not-So-Obvious
Look into your partner's eyes, and there lie all the solutions. If there are some things they are doing grudgingly, spare them the trouble. If they are not so chirpy and happy about your favorite eat-out place, it is okay. You can't expect them to be okay with things all the time. Of course, they are not going to be open about that because they don't want to hurt your teeny tiny heart. Though it is a wonderful gesture on their part, stop expecting things to go the way you want it to. Instead, make slight efforts to do things they like and you don't. It is the simplest way to tell that their interests matter to you. There you go – a happy, revamped duo is blushing and flushing all over again!
4. Disturb The Routine Occasionally
A routine is the worst thing that can happen in a relationship. While it is important to have a routine, do not go overboard with following schedules like in a military set up. Be more free spirited and energize yourselves with a lil' mischief. Play truant and do things that you don't regularly do. Take a day off from work or bunk that boring math class, and pamper each other with occasional treats for being so prim and proper. The more child-like you get, the more interesting you are going to appear to each other. It is okay to talk about sand castles and dream children instead of paying the bills and doing the dishes. Spoil yourself with dreamy ifs and buts because dreams always keep your vigor intact.
5. Live Each Other's Dreams
Since we are talking about dreams anyway, let me remind you that your partner has a dream that might have been revealed to you in the most intimately vulnerable moments between the two of you. Don't let the monotony of life get the better of your dreams. Remind each other of those desires and ambitions and live those dreams together. Hold each other together in those ups and downs, and before you know what is happening, you might have, by then, lead a long, content life together.
6. Reminisce Even The Unpleasant Memories
For the sake of a reality check after so much dreaming, sit down together and talk about the unpleasant and uncomfortable moments of the past. This might appear like a horrifying idea in the beginning, but once you get through this healthy discussion, you will feel light. It is alway better to unburden yourselves. And trust me, this is only going to strengthen the bond and give the two of you a sense of security. To be able to discuss anything without the fear of rebuke or judgment is one of the fundamental necessities of real intimacy.
7. Never Postpone A Discussion
Be it a serious fight or whispering sweet nothings into your partner's ears, do NOT postpone it. This is what takes away the life out of a relationship. Do not make the mistake of carrying these emotions to the next morning. This becomes a habit, and you tend to pile them up, only to release them when it would be least relevant. Of course, don't make this a habit either. You will end up making your house a battlefield! Look for that balance and always make sure you let the other person know what you feel. This is again a sign of a healthy relationship.
8. Give Each Other Some Space
While a relationship might apparently seem like it is all about "togetherness", it doesn't necessarily mean throwing yourselves on each other. Quite on the contrary, it involves respecting each others' space. Although it is about the two of you, there should be sufficient concentration on each others' needs, goals, and interests. Spending some alone time without your partner is always a good way to press the refresh button. This will actually make you long for your partner rather than thinking of your relationship as boring and tiresome.
9. Give Sweet Little Surprises
It doesn't have to be a birthday or an anniversary. No, you don't have to wait for Valentine's day too. All you need to do is pick the phone up and send a naughty message, or pick a small card and write a sentence or two telling them what you feel for them. Even something as simple as a surprise kiss would do the trick. Making people happy with little surprises, particularly when they don't see them coming, is the best gesture that speaks tons about how much their presence matters to you.
10. Plan A Trip
A trip is usually not just a vacation. Every journey changes a person inside out, and that is what will happen to you and your partner when you plan a trip. It doesn't have to be something extravagant, like traveling to the moon. It could be as simple as a road trip to the countryside. There is a shift of focus, and you tend to look at the bigger questions of life. Little fights and differences in opinions will all seem trivial. This is the best time for the two of you to restructure your definitions of life and the bond between each other.
As they say, there should always be a give and take in a relationship for it to be long-lasting. Embrace the bumps not just because you don't have a choice, but because it is these bumps that make your dreamy relationship goals more achievable, real, and grounded. Relationships can always be mended with just a stitch, so wait not until it needs nine. Pack your bags right away. Looks like it's time to hit the roads!
The following two tabs change content below.