14 Tips That Will Help You Get Dressed In A Jiffy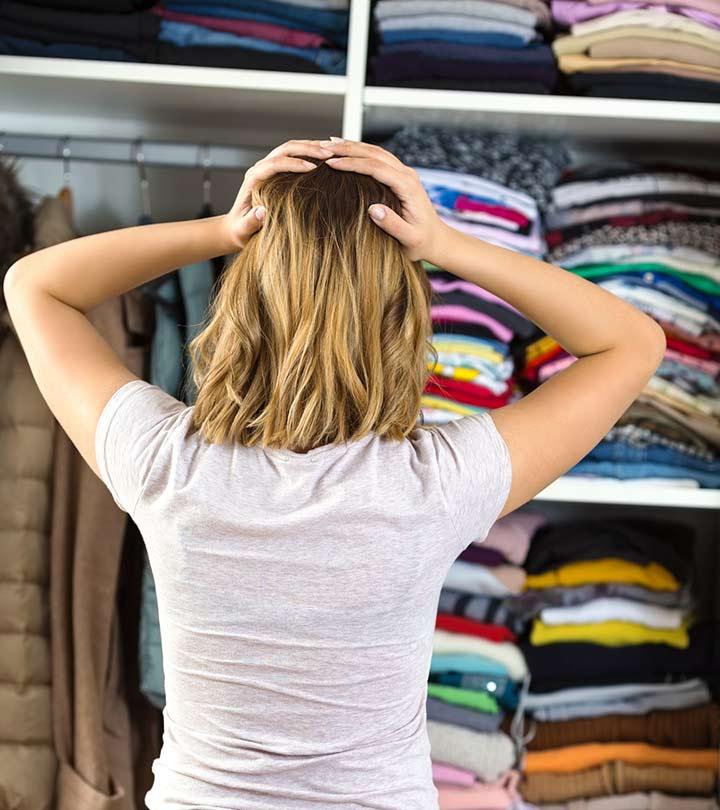 When the alarm rings at 7 am, it almost seems like the clock has struck 12 for Cinderella. You have to rush, rush, rush! Deciding what look to sport, the make-up that goes with it, the matching shoes, a good bag, etc. is really stressful. SIGH! If only we had a fairy godmother to come and dress us up every morning, life would go by happily ever after. But alas! We are on our own, dealing with the daily hustle and bustle.
Catch that silver lining and read on for life changing hacks that will make your mornings way easier.
Here are 14 tips that will help you get dressed much faster:
1. Plan Ahead
The body awakes, but it does take a while for the mind to wake up, which makes you function really slow in the mornings. A little bit of forward thinking can make that mundane routine a little less boring. Plan your clothes and accessories for the next morning a day in advance. It's a girly thing to take forever to decide what to wear, but forever can't happen in the morning, and we just cant stop being girly, can we now?
Recommended Video: Get Natural Look Makeup in under 4 minutes
2. Moisturize In The Shower
Shower, towel dry and then moisturize; those are way too many steps when you would much rather be in bed. Opt for an in-shower moisturizer that will eliminate the moisturizing step. You need to apply it after you wash off the shower gel. The warm and humid bath atmosphere opens up your pores, allowing all the moisture to seep in.
(Recommended Read: 17 Effective Home Remedies For Skin Pores )
When you dry up, you will be left with baby soft skin.
3. Opt For a 2-in-1
Believe it or not, everyone's working towards making life easier for you, including the shampoo industry. Choose a shampoo, which works as a conditioner as well. This will definitely help you gain some extra morning minutes. Just make sure you pick the right product. The concoctions with ¼ shampoo and ¾ conditioner, work best to keep your hair, clean, smooth and silky.

(Recommended Read: 8 Simple Tips To Get Silky Hair Naturally)
4. Towel Dry your Tresses
Pull your hair together, and wrap it up in a towel (preferably microfiber), and continue getting dressed, until its time to blow-dry. The towel will soak up the excess water, reducing your blow-dry time.
5. Replace Many With One
Then comes make-up time! There are way too many steps and products involved to get that smooth and perfect base. Get smart! Scan through the store and see if you can replace all those creams with just one product. A great example is the BB cream. 

6. Pick An Eye Palette That Has All The Shades You Need
Make up is always enticing, and those lovely colorful shadow palettes are irresistible. But when it comes to rushed mornings, all that glitters is just not gold. Do yourselves a favor and get a palette that has all the shades you need (dark, medium and light) to give you those perfect looking eyes when you are pressed for time.
(Recommended Read: Have You Chosen The Right Eye Shadow)

7. Replace Powders And Palettes With Sticks
Loose powders and palettes might be the best products to use, but stick cosmetics are even better. Getting your foundation, concealer, and even blush–on's in a stick form will make life much easier. Firstly, you lose the very techie brushes, (just dab and blend; your fingers can work wonders), and secondly, they can be used on the go, when there is no time to rendezvous with your lovely mirror.
8. Go 3-in-1
When all else fails, your lipstick comes to your rescue. You could use it on your cheeks, on your eyelids and of course your lips. Just make sure you blend well, depending on the area you are using it. And then there will come a day when you will toss your other make up out of your window.
9. SuperWoman Lipstick
And if you are the happy-go-lucky, 'I don't really need make up' kind of girl, then all you need is a nice bright lipstick and nothing else to make you look like a million bucks.
(Recommended Read: Tips On How To Apply Lipstick Perfectly)

10. Cool Blue To Calm The Fiery Eyes
On days when you wake up looking groggy and pink eyed, all you need is blue eyeliner. Line your lower and upper lashes and you will notice your eyes turn white and fresh, in a matter of seconds.
 11. Concealer In, Highlighter Out
You don't need as many products as you think you do. Your concealer could work as a highlighter. Try it!
12. Use Cream Based Cosmetics
A cream based product, feels smooth and lovely on the skin. It also eliminates the pesky brushes. And nothing faster than using your fingers to blend, blend, blend!
13. Style Up With The Hairstyles
Tried and tested hairstyles work best for you, so you could practice a set of them to use during the week and sport a different look everyday. And for those bad hair days, all you need to do is pull all your hair, roll it up into a nice low chignon, and fasten it with some bobby pins. You are good to go!
Here's a Video on a simple twisted side hairstyle that you can do in under 2 minutes
14. Create a Playlist
This is fun! Create a peppy playlist to play every morning. It will make the morning chores seem like less of a task and it also serve as the happiest timer. You can time yourselves with every song that plays and literally groove through the chaos of the morning.
Life can get much better with a little bit of planning, and smart planning at that. They say if you look good, you work better. I, for one, believe that a woman is entitled to take hours, and I repeat, hours, to look good. But a fast paced lifestyle does not give us the privilege of that much time. Nonetheless, a little bit of organizing over the weekend can help you look the way you want to. The dawn of happy mornings!
The following two tabs change content below.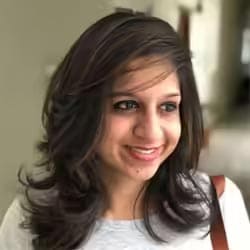 A jack of many trades and a master of some, Shirin is a writer, a fashion designer, and a chef...
more