We Fall In Love Three Times And Here's Why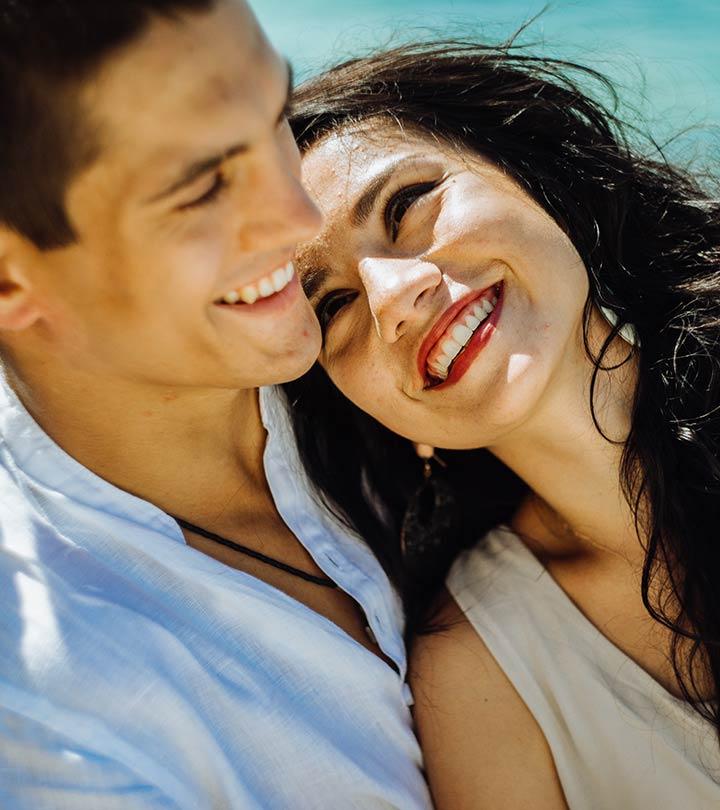 Have you ever blushed at the very thought of someone? Has anyone ever made you feel weak in the knees? Have you ever been swept away like a feather in the wind? If your answer to this is yes, then you know what a wonderful feeling it is to soak your being in love.
Some of you are still waiting for a certain someone called cupid to strike, while most of us have been struck at least once if not more. Many of you would be lucky enough to let the first strike take you closer to your soulmate. But for most people I know of, cupid strikes more than once. If you are feeling guilty of seeking love for more than once, let me tell you that most people look for their 'true love' up to three times or even more. After all, love is a journey and not a destination, until you find a soul that resonates with yours.
The 'Magic' Of First Love Aka Puppy Love
Those days when 'Pehla Nasha' was in repeat mode on our playlist. Those days when life was somewhere between piles of books and rushing to catch a glimpse of that 'special' someone in the school assembly. Those days when SRK and every little histrionic of his on-screen character took your breath away. Those nights spent worrying about exams and making schemes about the first move. Yes, you guessed it right, these were the wonder years when you fell for your 'first love' – head over heels!
First love can be a lifelong bond for the fortunate few, but for most of us, it either comes as a lesson (read: heartbreak) or as a wakeup call to set our 'priorities' right in life. At that nascent stage in life when love happens one may not delve deeper into aspects such as stability and maturity. But with the passage of time, these important elements of a relationship begin to make perfect sense. If you haven't found your soul mate in your first love, it at least makes you take note of qualities you would look for in that 'special' someone.
Second Love: Cupid Strikes Again
We have heard stories of couples who met in the chemistry lab during their university days and then the ultimate chemistry forms. We have also come across love stories at work and at this stage, things get a lot more serious. Unlike first love, we understand better as to what it means to be loved and to love someone. We think of our future more seriously rather than losing our brains dreaming about running around trees. Yet this love is a little silly and cute, to begin with, until it lets us grow together if it is destined that way.
We may find ourselves more matured and prepared when love happens for the 'second' time. We take lessons (if any) from our first brush with the feeling of love and take things better. Again for some, this second chance may take them to the altar; but for many, it may not. Exams, lectures, and attendance gain centre stage when you leave your first love behind while financial stability, career goals or fizzled out interests pull the curtains down on one's second love. If one meets failure in finding the 'right one' and letting love stay, he or she is certainly a changed person. Losing your second love teaches you a lot, it makes you tougher and more prepared for the vagaries life has in store. It puts more sense into our skulls and soon we realize that love is a lot more than moonlight dinners and partying together.
Meeting That 'Soul-Mate': Falling In Love For The Third Time
For most people when love happens for the third time, it comes in the form of one that stays. By the end of one's first and second attempt at letting cupid play its role, one does get a very clear picture of love and life. By this time our priorities are set, the head is above the shoulders, and we have taken life's hard lessons home. We know what qualities we look for in our soulmate and what would be our role in making that sacred bond last till eternity and even beyond.
Falling in love for the third time involves a lot of thought. We are ready to run the extra mile and make things work. It is usually around this time that one's heart and mind works in synchrony. Love at this stage is a lot more than sneaking glances or flying kisses, it is fighting over that tub of popcorn (yes, you grow old with them, but you can still be yourself!), buying that first home or globetrotting hand-in-hand or even making the world go green with envy over your couple goals. The rush of hormones, the sleepless nights, the dreamy eyes are a common aspect of falling in love, but this time you mostly see yourself sharing life's fruits together. Unlike the 'transient' nature of 'first' love and 'second' love, falling in love for the third time is an endless one; for you keep falling for that person over and over again.
Finding a person with whom you can be 'yourself' for the rest of your life is nothing short of an achievement. End of your quest to find a soul who is your twin and making memories together surely is a very priceless feeling. Whether your luck worked for the first, second or third time or you are still looking for love, it doesn't matter. Remember love is a journey and not a destination, the number of speed breakers in your path wouldn't matter, but finding the right partner to walk with you will matter for a lifetime and even beyond.
The following two tabs change content below.
Creativity has no limits. And words have no barriers. Together they can create magic, bridge all gaps.I work with words....
more