5 Reasons Why Happy Couples Don't Talk About Their Relationship On Social Media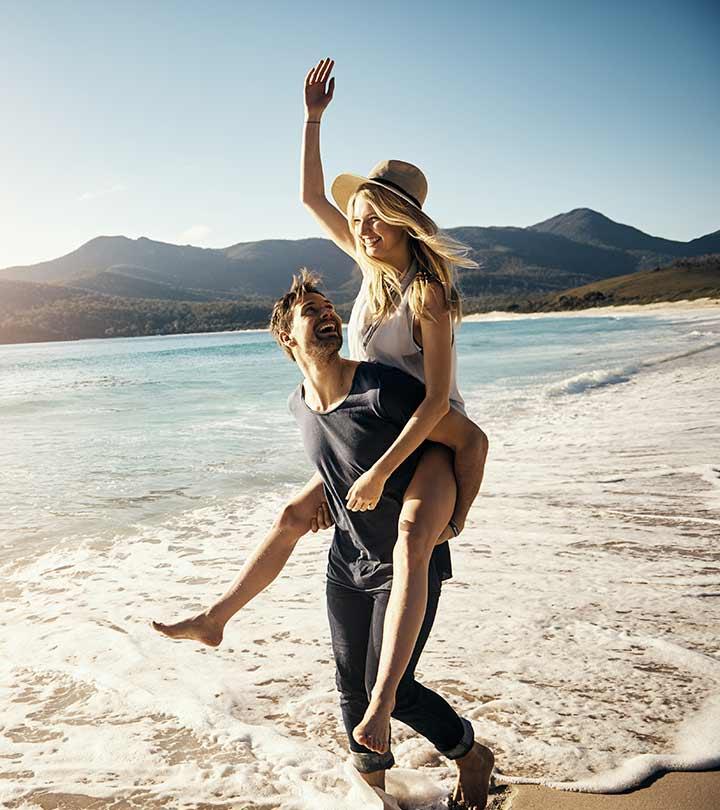 I was on holiday with my guy, and you can imagine the happiness of having him all to myself. I had his complete attention, no distraction from friends, relatives or work whatsoever. A reason why I love the hills – where there's minimum or no mobile reception. Ah! What a relief and a welcome change from the everyday distractions from checking calls, messages, and emails. At the end of the trip, it felt like heaven. We lived every moment, talked a lot, discussed much and, of course, captured loads of memories. Soon as I was back home, the first thing I did was post all the beautiful pictures of us together. Sure, it did garner all the attention of my friends in the form of likes, loves, and comments and it did lift my spirits up. But a friend of mine soon called and lectured me on how I should have just lived the moment and not showed off on social media. Well, I always believe if you got it, flaunt it…why not? If you are happy, why not share? Even as I was contemplating on the worm that my friend left in my brain, I came across this study about couples. According to the research, happy couples don't spend much time on the social media to make their relationship visible. So, here are reasons why such couples want to keep away from the prying eyes of their friends on the social media. Take a look.
1. They Believe In Living The Moment
So, the first theory goes thus – couples happily in love don't believe in posting pictures on Facebook with a cheeky status message, they would rather live the moment. Check-ins at a restaurant for a candlelight dinner or a PDA selfie is just not their thing. They think it's a sheer waste of precious time. They want to do all the coochie-coo in their bedrooms, and the moment is not for the cameras to capture and definitely not a feast for anybody's eyes.
2. Fight In Private
'Real' couples feel that their fights have to be behind closed doors and the information is not for public consumption. They don't believe in washing their dirty linen in public. They prefer sitting across the table and sorting out issues to posting relationship quotes or sad love songs on each other's walls, which is an easy give away of their relationship status. Randomly changing the relationship status, deleting pictures of their partners or writing a bitter message is not their cup of tea either.
3. Likes Don't Give Them A Kick
It is often felt that when couples post their intimate pictures on the social media, they are looking for approval – which may or may not be the case. Anyway, a few people do get their lives validated on social media when they post pictures of their activities online. The likes and follows that their posts earn give them an adrenaline rush. However, for a few couples, who believe in maintaining a low profile, earning the love of people on social media is not a priority. Also, they don't want to be the center of attraction on social media. They prefer to keep their lives private and go about things casually. Making their friends jealous or earning a few likes and comments is not what they are looking for. They enjoy being with each other, and for them, that itself is reason enough to be happy. Such people stay off posting their pictures on Instagram or Facebook. The bottom line is, they are not seeking any approval for their relationship.
4. They Don't Have To Prove A Thing
A friend of mine posted a picture of the surprise gifts she received from her boyfriend on her birthday. It ranged from a beautiful bouquet of tulips and chocolates to flights tickets and a Louis Vuitton bag. Clearly, she was thrilled, and it showed in her pictures. She simply wanted to share her happiness and flaunt her guy to the world. But, within minutes, her bestie posted a picture of an iPhone, saying it was a gift from her guy. There began a contest between the two to prove who had the best man in the world. A couple in a real relationship don't see a point in proving their love to the world. What matters is what they have between them and not what the world wants to see. Fair enough.
5. No Comparison
"Don't compare your life with others. You have no idea what their journey is all about," goes a beautiful quote. It's easy to believe what you see superficially and desire that kind of life. But, you never really know what goes on behind the screens. I am not saying that couples who claim to be happy and pose for cheerful pictures are all a sham, but it's wrong to compare your life with them because there are two sides to a coin. A happy couple believes in being content with what they have.
So, people, that was the list of rules that happy couples swear by. I am reminded of Bollywood celebrities. While a few of them love to talk about their relationship openly, a few like Saifeena, Deepika, and Katrina want to keep it under wraps. Life is all about being happy and not hurting anyone. If doing something gives you happiness, go ahead and do it. Ultimately, it's you who has to be happy.
Are you the sharing kind ora private person? Have anything more to add? Be my guest! Looking forward to reading your views. Share them with us in the comments section below.
The following two tabs change content below.