10 Absolute Must Haves To Combat Cold, In Style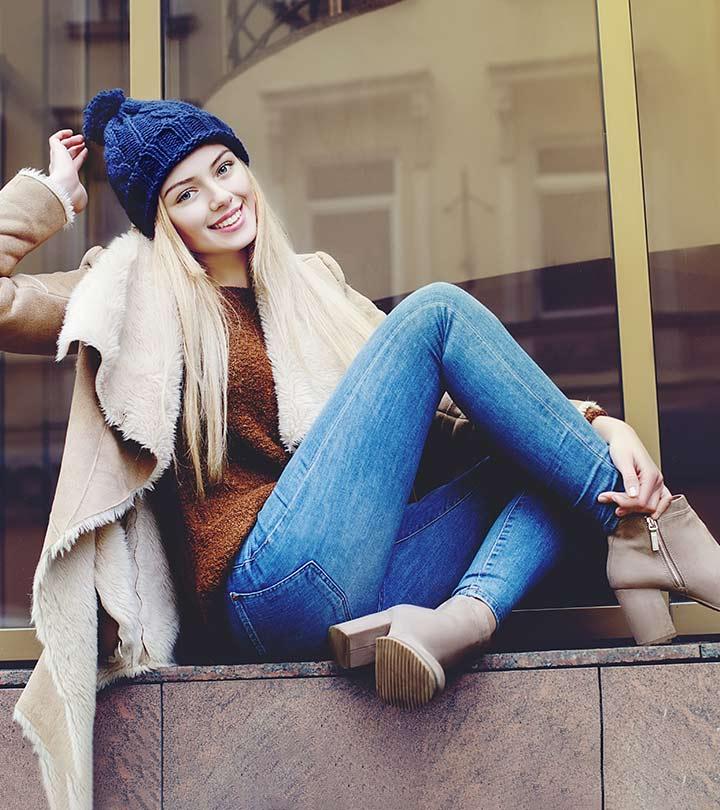 Winter is here. Not quite yet for GoT fanatics, perhaps. But face it, people, it's very much here. In Fact, we have already taken down Christmas trees; the much-awaited white Christmas is now a passe; and before we could realize it's two weeks into the first month of a brand new year. Sounds gloomy? Let's talk about something exciting? Shall we?
Well, you know what they say – The best way to enjoy winter is by staying warm, but you can still look hot!. What if the temperatures drop? You don't have to drop your styling standards but just need to get the basics right. So, grab your hot cocoa, snuggle under the throw and read on to find out about must-haves for every woman in her winter wardrobe this season.
1. Classic Camel Trench Coat
An everyday sophistication never goes out of style, this in camel color is just timeless. I am borderline obsessed with the color and now understand where Kanye is coming from with his Yeezy collection flooding with camel colors. You can effortlessly sport it with jeans, leggings or woolen dresses and it will look just as good with each of them.
2. Cashmere Sweater
This winter cardinal is something most of us need to survive the season in style and sophistication. A wardrobe staple in so many variants like crewneck, turtleneck or a simple V; it has something in store for all of us. Team it up with contrasting neckpieces, striking tanks or pre-made scarves to pop your subtle winter look and make statements – you will never run out of choices.
3. Winter Cape
From red carpets to runways and everyday essentials, into winter must-haves, the capes have sailed through many waters and have now strongly anchored. A minimalistic addition to whatever you layer it with, just throw it around your shoulders and you are sorted. Top ups like these are just as important and modish but will leave deep imprints about your sense of style.
4. Boots
Boots have been topping the list of must-haves in a woman's winter wardrobe for a long time now. Simply because covering your feet without looking like a (fashion) disaster in sneakers is something we cannot afford. But, it's the newest baby on the block that we are talking about – the knee boots. These are chic and classic and go with jeans, dresses, jumpsuits or anything absolutely. I love them so much and can wear these all day every day.
5. Scarves
Scarves – both pre-made and regulars have just made dressing in winter and in general a blessing. It rounds off any winter look and goes with anything whatsoever. Sport it with a casual V-neck T-shirt, a tank and a cape, sweater or just a jacket it will open a whole new dimension of style with zero efforts. Also, you can wrap these around in so many ways, and most of all it is essential to cover your neck in winter to stay warm.
6. Earmuffs
I don't know about you, but as a kid, I used to hate wearing earmuffs. It was one of those things I would always argue over with my mother. As a teenager, it felt very uncool to cover the ears. Looking back, I now realize how ignorant was I! To my defense, we didn't have the uber-chic options, back in the day. Built-in speakers, headbands, ear warmers – I'm sorry you have no excuses, plus this is a bare essential for winter.
7. Leather Jacket
Leather jackets should be a part of women's wardrobe, winter or not. It can bump your statement, like no other and most of the times, this might be all that your dud winter evening needs. It can be easily styled as a cover up while keeping it edgy. A leather jacket, with ankle length boots, aviators and some swag is all you need to get heads turning.
8. Winter Hats
If you have not realized it yet, winter clothing is all about layering and covering your entire body than flaunting or revealing, but in style. The fun is in those tiny details, and it goes without saying a winter hat is non-negotiable. And surviving a bad hair day is actually twice as easy. In fact, we can afford so many of those in winter with these adorable winter hats, plus everything is cuter with a pom-pom.
9. Woolen Leggings
At the risk of sounding dramatic, I have to admit that miracles happen all the time – we just do not realize. And unlike tooth fairy, I can tell you that fleece leggings are for real. They are now officially topping the charts for must-haves and hot-favourites and driving us up the wall, all at the same time. Wear it under anything, and this will never fail you, plus keeps your legs warm. You must add this to your cart/wardrobe. Like, now!
10. Gloves
Addicted to your phone? Join the club. But that is no excuse for not wearing gloves. Most of them are touch sensitive and in any case these are winter staples. Have you tried one of those hand or feet warmers? You should, if you have not already, you will see a world of a difference just by keeping your legs and feet warm. If it's not so cold, get yourself a pair of leather or woolen half gloves that protect just the palms. But, listen this is important!
I cannot stand cold weathers, and it just takes one windy blow for me to contemplate life. But, I have come to terms that you don't have to look like a Yeti to survive winters after all, thus this article. And, now I am positive you will too? Let us know, what you think in the comment section below.
The following two tabs change content below.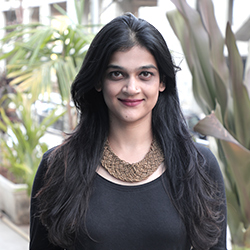 After working in Marketing and Business Development for a few years, Pratima Ati jumped ship to pursue two things she...
more