7 Female Characters Written By Men Versus 7 Female Characters Written By Women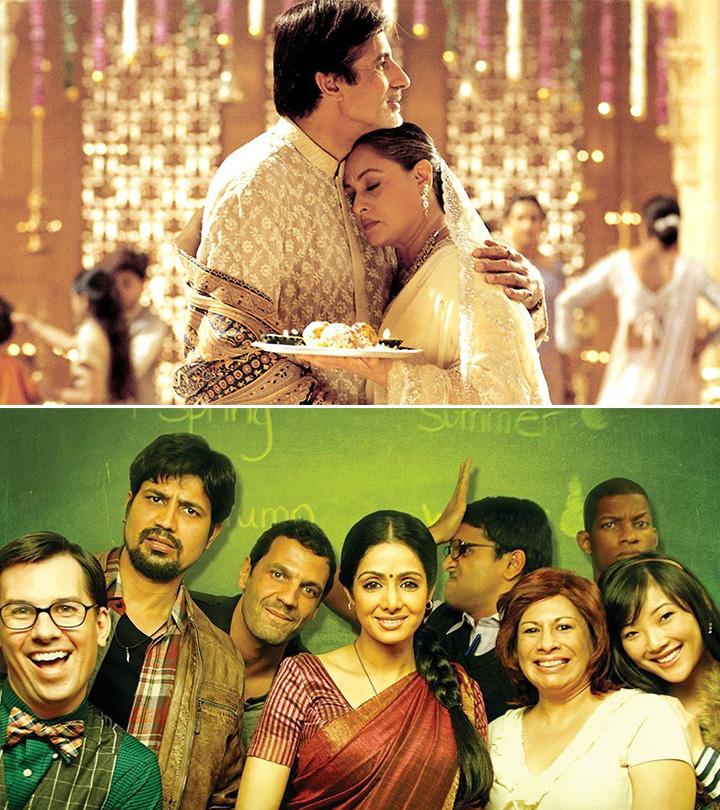 Indian cinema, especially Bollywood, has gone through multiple interpretations of the Indian woman on-screen. From the many helpless damsel-in-distress characters to empowering and inspirational ones, this industry has seen it all. But believe it or not, from the golden era of the 1960s to the musical mid-1990s, most female actors were offered roles that usually play second fiddle to the male characters, or simply a tool to stimulate visual treat. Even if there was some character development added to the story's plot line, the 'hero' eventually grabbed all the spotlight in the end. Often the female character is reduced to just an eye candy for the item song craving male gaze (1).
Having said that, the 21st century has seen quite a considerable development in bold female characters, written by men and women script writers alike. Though many men have tried to showcase a strong independent woman, female writers have done better justice in embodying a realistic approach to the workings of the female mind and accurate representation. So let's take a look at seven female character tropes and the difference between their portrayals by male writers vs. female writers.
1. Female Friendships: Veere Di Wedding VS Filhaal
Female friendships are a controversial topic to talk about. Many assume that women always harbour passive aggressive feelings, ready to take each other down. This, however, is a long-running stereotype that needs to be shattered. Let's take an example of two different films that display female friendship, Meghna Gulzar's Filhaal and Shashank Ghosh's Veere Di Wedding. In Filhaal, we get to see common issues that plague women explored with honesty and sensitivity while remembering to keep female friendship and healthy support as the central theme. On the other hand, in Veere Di Wedding, a group of besties constantly talk about the men in their lives, while the plotline takes the generic route of friends attending the wedding at last. Believe it or not, out of the four friends, we were not even acquainted with the respective careers of the three 'modern' female characters.
2. Lesbian Women: Girlfriend VS Fire
Deepa Mehta's Fire, was a film that was well ahead of its time. So much so that it caused quite a furor among fundamentalists at the time of its release in 1996. The story followed the complexities of women giving in to their feelings and following their heart's desire. It featured Shabana Azmi and Nandita Das in the characters of Sita and Radha, and its sensitive portrayal of the love shared between the two women is truly timeless. Karan Razdan's Girlfriends, however, objectified female desire and shot a lesbian relationship through the male gaze instead.
3. Single, Older Women: Kuch Kuch Hota Hai VS Qarib Qarib Singlle
In some sects of the conservative Indian society, single ladies, especially young adults or middle-aged women are expected to get married or have a family. If not, fingers are bound to be raised. However, in Kamna and Tanuja's Qarib Qarib Singlle film, Jaya Shashidharan, is a 35-year-old widow who stands up to societal criticism and lives life to the fullest. When she does meet someone and decides to open her heart out, it isn't because she was pressured by society but by her own accord. In Karan Johar's Kuch Kuch Hota Hai, we meet the overly flirtatious Miss Braganza, who is purely there to be objectified and for comedic relief. While her character was admittedly ahead of its time, the execution of the character came off as sleazy.
4. Women In Patriotic Films: Simmba VS Raazi
Meghna Gulzar once again takes the cake with this incredibly moving film that is Raazi. We see Sehmat play the role of a dutiful daughter who is bound to her duties as a daughter and her responsibilities for her country. Raazi is a patriotic film featuring a female protagonist that doesn't toe the line between patriotism and hyper-nationalism. On the other hand, Rohit Shetty's Simmba delegates the woman lead, Shagun Sathe, to the role of the love interest and nothing more. In fact, Sara Ali Khan has more songs in the film than dialogues.
5. Desi Moms: Kabhi Khushi Kabhie Gham VS English Vinglish
Mothers in conventional bollywood films are simply too good to be true. From sacrificing their life for their children to over-exhausting their maternal love, they leave no stone unturned in order to portray the theme of motherhood. It is true that mothers or parents would do anything for the kids, but many films like to amp up the emotion knob, making it almost unrealistic. However, with the character of Shashi Godbole from Gauri Shinde's English Vinglish (played by the magnificent late Sridevi), we get to see the other side of motherhood. We get to see Shashi having a life outside of being a devoted mother and exploring her own interests. On the other hand, we have Karan Johar's Kabhi Khushi Kabhie Gham with Jaya Bachchan taking on the role of devoted mother and wife, Nandini Raichand, who doesn't even speak up for herself. Even when her prideful husband banishes her son from their home, we see her give in and not try to stand by her son's side. Tears and only tears. Phew!
6. Comedies Featuring Couples: Grand Masti VS Honeymoon Travels Pvt Ltd
When it comes to the relationship shared between couples, in Bollywood's eyes, it's best to stay out. But then, we were greeted by the hilarious dramedy Honeymoon Travels Pvt Ltd by Reema Kagti. The hilarious film covers the lives of six different couples and the various issues that plague them. It wasn't the most perfect film there is, but it is a good one in terms of defining different personalities of the diverse women. On the other side, we have Grand Masti by Indra Kumar that relies on crass jokes and making light of infidelity and the usual gross objectification of women.
7. The Bold, Independent Woman: Cocktail VS Dear Zindagi
Bollywood has always been unapologetically brutal to the idea of the new age modern woman, especially the past two decades. We have films like Aitraaz, Pink, and Angry Indian Women that focus on the darker side and complexities of the modern Indian woman. And then we have films like Homi Adajania and Imtiaz Ali's Cocktail that concentrate on her downfall and punish her for being casual and not showing interest in following a "sanskari" route. On the flip side, we got to see the vivacious character of Kaira in Dear Zindagi and how she accepted herself and her somewhat reckless past and came to terms with her life with maturity and sensitivity.
We are glad that there are plenty of incredible women-centric films written by male writers and directors as well. How can we forget films like Piku, Queen, Axone, Cheeni Kum, and Kahaani? Maybe now it's time to showcase more diverse and interesting characters. Male writers are tightening the belt with their fresh takes on celebrating femininity and it's delightful to see. Whether you are more like a larger-than-life Radhika Apte from Parched or stormy Taapsee Pannu from Thappad, we bet nothing can stop you from cheering the ladies on. Share your absolute favourite leading lady role in Bollywood!
Sources
The following two tabs change content below.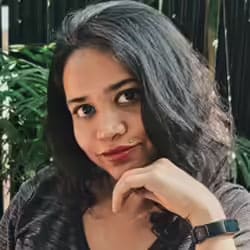 Niharika has a passion for all things art, music, and travel. During her spare time, she likes experimenting in the...
more