Cefixime: Top Benefits And Side Effects
Cefixime is used to treat bacterial infections – including bronchitis, UTI, ear infection, and even gonorrhea. It belongs to a class of medications called cephalosporin antibiotics, and it works by killing bacteria. This article explores the benefits of this medication in detail.
Table of Contents
How Does Cefixime Work?
Cefixime works by interfering with the formation of bacterial cell walls. It achieves this by impairing the bonds that hold the bacterial cell walls together. This leads to holes in the cell walls, eventually leading to the death of the bacteria causing the infection.
This is how the antibiotic fights infections. We will now see the ways Cefixime can benefit you.
What Are The Benefits Of Cefixime?
1. Treats Urinary Tract Infections
A German study shows that the administration of Cefixime can help treat urinary tract infections, especially in children (1). A majority of the subjects tested showed moderate to excellent improvement in their condition.
In another study, treatment with Cefixime had shown positive results in 94% of the patients who had urinary tract infections (2).
2. Can Treat Ear Infections
Cefixime was found to be far more effective in treating ear infections than Amoxicillin (a semisynthetic penicillin drug) (3). This was especially true in the case of ear infections in children – 26 of 30 subjects (children) had shown improvement after the administration of Cefixime. The medication had eradicated pathogens from the middle ear that were causing the infection.
3. Helps Cure Pharyngitis
In a Germany study, children who had pharyngitis and tonsilitis showed great improvement with Cefixime. Over 86% of the children were totally cured of the condition (4).
4. Aids Bronchitis Treatment
Studies have shown incredible results in treating bronchitis with Cefixime. In a total of 167 patients studied, about 90% showed success in the treatment (5).
5. May Treat Gonorrhea
Gonorrhea is a sexually transmitted disease that is caused by Neisseria gonorrhoeae. It usually affects the warm and moist areas of the female body, including the urethra and vagina.
Studies have shown how Cefixime can help.
A single dose of 400 mg Cefixime was found to be effective in treating uncomplicated gonorrhea. When 125 patients with presumptive gonorrhea were treated with a single dose of Cefixime, over 94% of them showed a positive response (6).
Though the effectiveness of Cefixime is well-established, we have something important to note. A report by the Ohio State University states the increasing resistance of the bacteria to Cefixime, rendering the medication largely ineffective (7).
These are the ways Cefixime can help you. But, like any medication, this one too may have side effects.
What Are The Possible Side Effects Of Cefixime?
Most people using this medication may not have side effects. However, certain individuals may experience the following:
Stomach pain, diarrhea, gas, headache, or dizziness
Oral thrush or a new vaginal yeast infection
Allergic reactions like rashes, itching/swelling of the face, tongue, throat, or trouble in breathing
In case you notice these side effects, please stop the medication and contact your doctor immediately. Please do the same even if you experience side effects other than those listed here.
Cefixime can also interact with certain drugs. These include:
Antibiotics like Rifampin and Rifabutin
Blood thinners like Warfarin
This medication can also affect the results of certain lab tests. Ensure you inform the lab technician about this medication before you go for the test.
Conclusion
Cefixime is a powerful antibiotic. We recommend you start taking it only after consulting your doctor and checking with them about the side effects.
Expert's Answers For Readers' Questions
How to take Cefixime tablet?
You can take this tablet once a day, with or without food. Though this is the common way, your doctor might prescribe something specific to your condition.
Can you take paracetamol with Cefixime?
Yes, it is okay to take paracetamol with Cefixime. But in case you have kidney issues, please check with your doctor.
Is Cefixime safe during pregnancy or breastfeeding?
Cefixime is not harmful to take during pregnancy or breastfeeding. But it will only be prescribed by your doctor for specific conditions and in specific dosages. Please don't take this medication all by yourself. Consult a doctor.
How long should you take Cefixime?
The usual course of treatment is from 7 to 14 days. But your doctor will specify the exact course duration depending on your condition.
References

The following two tabs change content below.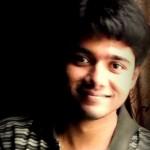 Latest posts by Ravi Teja Tadimalla (see all)