Sinarest: Top Uses And Warnings
Sinarest is a combination medication that is used to treat cold, sinus, and other breathing allergies. If the change in weather has been affecting your health, Sinarest could be one medication you can go for. In this post, we'll discuss the mechanism of this medication and the various illnesses it can help you combat.
Table Of Contents
How Does Sinarest Work?
As discussed, Sinarest is a combination medication. It is a combination of three separate drugs, namely:
Acetaminophen, which works to relieve pain and reduce fever (1).
Chlorpheniramine, which is an antihistamine that helps reduce allergies (2).
Pseudoephedrine, which works as a decongestant and treats a stuffy nose (3).
The combined effect of these three drugs makes Sinarest an ideal treatment for cold and flu symptoms. We will now look at how Sinarest treats those symptoms.
How Can Sinarest Help You?
1. Treats A Runny Nose
The chlorpheniramine in Sinarest bags the credit here. It suppresses histamine production in your body (2). Histamine is a compound released in the body during allergy symptoms, including a runny nose.
2. Fights Throat Infection
The acetaminophen in Sinarest can help relieve pain, including that associated with a throat infection. A report by The College of Family Physicians of Canada recommends acetaminophen to treat sore throat caused by a virus (4).
Acetaminophen is a paracetamol, and studies show that it can reduce the pain of an acute sore throat (5). In a study, paracetamol had significantly reduced pain within 15 minutes to 6 hours post-intake.
Acetaminophen is registered as a trustworthy drug that treats sore throat and related infections (6).
In a Brazilian study, a fixed dose of paracetamol, chlorpheniramine, and a nasal decongestant (like pseudoephedrine in Sinarest) was found to treat flu-like symptoms – including an infected throat (7).
3. Treats Sinusitis
Both acetaminophen and pseudoephedrine in Sinarest can aid sinusitis relief – more so with the daytime sinusitis that most people deal with. While acetaminophen has been found to relieve the pain associated with sinusitis, pseudoephedrine acts as a nasal decongestant (8).
In a New Jersey study, the combination of acetaminophen and pseudoephedrine was found to be effective in treating symptoms related to the paranasal sinuses (9).
4. Treats Ear Congestion
The acetaminophen in Sinarest can cure the pain associated with ear congestion (1). Ear congestion or even ear infection can often lead to fever, especially in children. Studies show that acetaminophen can help in dealing with this problem (10). The drug can reduce pain and lower fever – both possible symptoms of severe ear congestion and infection.
The pseudoephedrine in Sinarest, being a decongestant, can help treat ear congestion as well (11).
5. Treats Watery Eyes
Sinarest is an antihistamine. It suppresses histamine production that happens during allergies. This is one reason it can treat watery eyes – a condition common during allergic reactions.
The chlorpheniramine in Sinarest can also help relieve watery eyes (12). It helps control the symptoms of cold and allergies. It is one of the compounds in Sinarest that render it its antihistamine properties.
Sinarest may also help treat cough and body pains – symptoms often associated with fever and infection. But there is limited research on this.
You saw how Sinarest, a combination drug, can help you in various ways. Well, that is one side of the story. Like any drug, Sinarest too has its share of side effects.
What Are The Side Effects Of Sinarest?
Following are some of the side effects of Sinarest:
blurred vision
dizziness
dry mouth/nose/throat
nervousness
mood changes/confusion/hallucinations
trouble urinating
allergies like rashes, swelling of the face or tongue
difficulty breathing
If you experience any of these side effects, please visit your doctor right away.
Also, excess of acetaminophen has been found to damage the liver (13). If you have any liver issues, please check with your doctor. Double check with your doctor if you have any of the following conditions:
Asthma
Glaucoma
Diabetes
Overactive thyroid
High blood pressure
Heart ailments
Urination problems
Kidney disease
Intestinal or digestive issues
Epilepsy or any other seizure disorder
Sinarest can also interact with certain drugs. These include:
Ketoconazole
MAO inhibitors like Linezolid, Methylene Blue, Isocarboxazid, Safinamide, and Selegiline
Opioid pain or cough relievers
Drugs for sleep or anxiety, like Lorazepam and Alprazolam
Muscle relaxants like Carisoprodol
Other antihistamines like Cetirizine and Diphenhydramine
Sinarest may also interact with alcohol and marijuana. Please cut down on these and speak to your doctor before trying the medication. It can also interact with some lab tests. Hence, if you are taking this medication, ensure you inform the lab personnel to avoid discrepancy in the lab results.
Conclusion
Weather changes are inevitable. But you can brace yourself to deal with them – with Sinarest.
Have you used Sinarest before? What was your experience? Let us know by commenting in the box below.
Expert's Answers For Readers' Questions
How to take Sinarest?
The medication is usually taken by mouth, with or without food. If you experience stomach upset post intake, take it with food the next time. Drink plenty of fluids while on this medication (unless suggested otherwise by your doctor). They will help loosen the mucus in your lungs.
The dosage and frequency depend on your age and medical condition. Check with your doctor.
How long does Sinarest take to work?
The results should be visible in less than three days. But if your symptoms persist even after a week, stop use and visit your doctor immediately.
Can you take Sinarest during pregnancy or breastfeeding?
There is insufficient information. Please check with your doctor before you take this medication if you are pregnant or are breastfeeding.
References

The following two tabs change content below.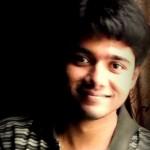 Latest posts by Ravi Teja Tadimalla (see all)