Steal The Spotlight With Your Perfectly Chiseled Look Using MyGlamm Chisel It!

3 in 1: highlighter + blush + bronzer
Conditions and softens the skin
Blends seamlessly into the the skin for impeccable, long - lasting coverage
What Makes Chisel It So Unique?
MyGlamm Chisel It is a palette that helps you achieve a perfectly contoured and chiseled look for any occasion during the day.
Chisel It has the benefit of 3 products in one unlike any other in the market. It makes buying 3 different products really redundant to get a perfectly chiseled look. These products are available in the market for sure but no other brand gives all of it to you in a single sleek pack!
With Chisel It in your bag, you do not have to worry about achieving the perfect look anytime and anywhere you want. It leaves you looking absolutely gorgeous, effortlessly.

Renowned makeup artists like Namrata Soni and Cory Walia too give a big thumbs up to Chisel It. Still don't believe us?Here are some testimonials from renowned bloggers about MyGlamm:
MyGlamm has come out with innovative ways to simplify our makeup routines. Compact yet multi-functional is what their range signifies. I have to admit i'm impressed.
- Lifestyle Blogger, Deena Pinto
I am proud to have personally experienced MyGlamm's amazing products and get a glamorous makeover. Their gorgeous daytime glow look which can turn into a red carpet stunner at night!
-Fashion/Lifestyle Blogger, Shweta Pal

Chisel It Your Way, With These Two Unique Color Palettes
4 Reasons Why You Should Get Your Hands On MyGlamm Chisel It Right Now!
Revolutionary 3 in 1 Highlighter + Blush + Bronzer - An advanced formula that allows seamless blending and effortless sculpting, which adds definition, depth and radiance to your face. This product is enriched with vital minerals that gives your skin all the care it deserves.
Made In Europe - MyGlamm beauty products are conceptualised, formulated and developed in laboratories in Italy and Germany. The quality of the products is of prime importance and the quality is never compromised with.
Enriched With Special Minerals And Oils -To ensure that the products do not harm your skin, they are enriched with special minerals, vitamins and oils like Jojoba oil, Argan oil and Tropical Plant oils.
Recommended By Global Experts And Makeup Artists - MyGlamm collaborated with global experts and makeup artists to bring about exciting innovations in makeup to accomplish our single, focused goal – make looking glamorous effortless!
Build Your GlammCircle And You Just Might Never Have To Pay For Make Up Again!!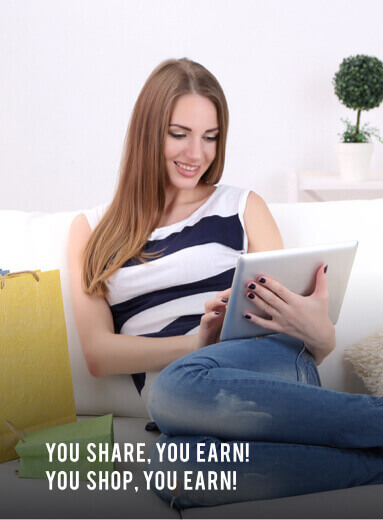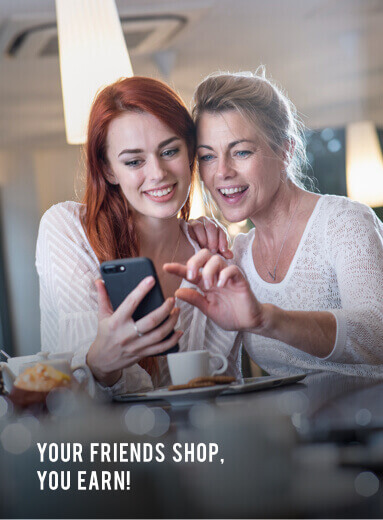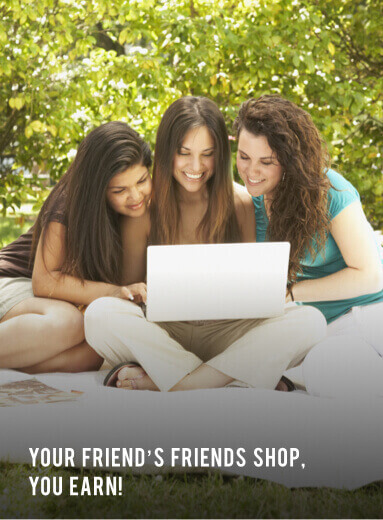 MyGlamm has created the world's most awesome loyalty program; one where you earn rewards not just for your purchases, but also for the lifetime purchases of your friends, their friends and their friends and their friends…
This is how it works: You bought make-up worth Rs 1500 from MyGlamm. You right away got 15% back (equivalent to Rs 225) as glammPoints in your account. You shared an awesome tutorial that you loved on our app/website with your friends, and if four of your friends bought MyGlamm products worth Rs 1000 each, you would get 15% back of the purchases of all four of your friends (equivalent to Rs 600) back as glammPoints from MyGlamm. Now your friends posted on their social media and four of each of one of their friends bought, you would get glammPoints (equivalent to Rs 240) back. And then those friends' friends also posted and four of each one of their friends bought products worth Rs 1000, you will once more get glammPoints (equivalent to Rs 960) back in your account.
Thus, your single purchase of Rs 1500 has now added glammPoints worth Rs 2025 to your account. So you can splurge and enjoy free MyGlamm products worth Rs 2025!
So become a glammInsider, share cool looks and trends with your friends, earn a ton of glammPoints for purchases made by you, your friends, your friend's friends and so on, and you just might never have to pay for make-up again!