Buy Your Color Fusion Now!

Close
Plump Your Lips Up With Makeup That Multitasks!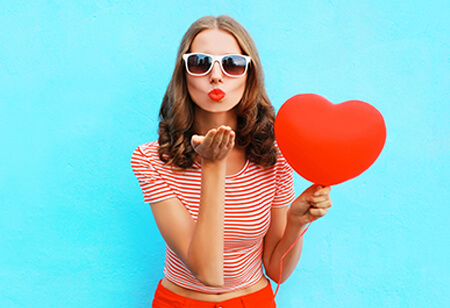 Who doesn't like to have bright red lips that make a statement or just simple nudes which speak a lot? Your lipstick can say a lot about you and your mood. There is hardly anything that a good lipstick cannot fix. Sometimes just wearing your favorite lipstick can uplift your mood and turn your bad day into a good one pretty soon!
It really is up to personal choice whether one likes glossy lips or just soft shades to keep it low. According to us, both do a splendid job. Now, what if we told you that you can get three colours and two products in a sexy sleek single pack that is easy to carry anywhere?

MyGlamm Color Fusion ( 2 in 1: Plumping Lipstick + Plumping Lip Gloss )
Unbelievable right? But,it is cent percent true! MyGlamm's revolutionary Color Fusion is a 2 in 1 product which gives you a Plumping Lipstick + Plumping Lip Gloss. One end of the product has a plumping lipstick with a completely different shade of plumping lip gloss on the other end.
Plump your lips up with the color of the lipstick or plump them up with the gloss which acts as both a lip plumper as well as a lip color. Both the lipstick and the gloss can be worn alone or wore combined to create a brand new color! So, you have the power to experiment with 3 different hues on your lips with just a single product.

MyGlamm - Backed Up By One Of Europe's Largest Beauty Companies
MyGlamm beauty products are conceptualised, formulated and developed in laboratories in Italy and Germany. The quality of the products is of prime importance and the quality is never compromised with.
To ensure that the products do not harm your skin, they are enriched with special minerals, vitamins and oils like Jojoba oil, Argan oil and Tropical Plant oils. The products deliver a long lasting, smudge free, rich colour pay off to make you look glamorous all day long.
Not just this, the products are also 100% cruelty free and nourish your skin naturally. They are made in collaboration with global experts and makeup artists to bring about exciting innovations in makeup with the aim - make looking glamorous effortless!

5 Reasons Why You Should Grab Your Color Fusion Right Now!
It gives 3 looks in just a single product
Definitely pocket friendly
Suitable for all skin types
Gives a lingering, fresh sensation for a long period of time
Provides plumping effect to give full lips
8 Different Combinations To Choose From, Just For You!
Why wear just one shade of lipstick when you can choose from a huge variety available. Choose different shades for the different you every time. Make your presence felt with these hand-picked shades combined just for the diva in you.
Night Out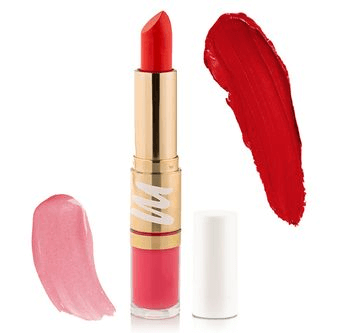 Plumping Lipstick – Sorbet is a light red
Plumping Lip Gloss – Caribbean is a vivid red
Buy Your Night Out Here
Love Brew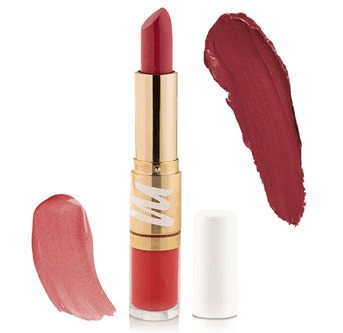 Plumping Lipstick – Potion is a vivid red
Plumping Lip Gloss – Amore is a soft pink
Buy Your Love Brew Here
Beauty Shot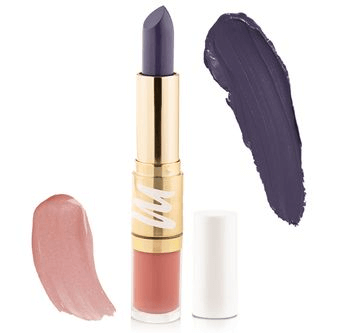 Plumping Lipstick – Retro is a dark purple
Plumping Lip Gloss – Liquor is a reddish brown
Buy Your Beauty Shot Here
Sultry Diva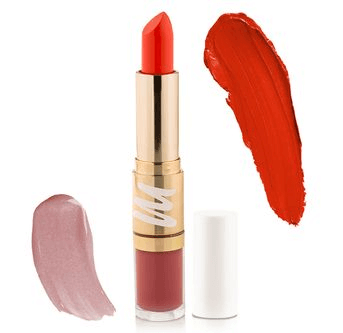 Plumping Lipstick – Electra is a vibrant orange
Plumping Lip Gloss – Temptress is a moderate red
Buy Your Sultry Diva Here
Girl On Fire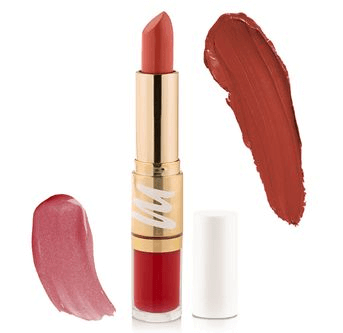 Plumping Lipstick – Pastel is a fire brick red
Plumping Lip Gloss – Cherry is a cheery cherry red
Buy Your Girl On Fire Here
Dawn To Dusk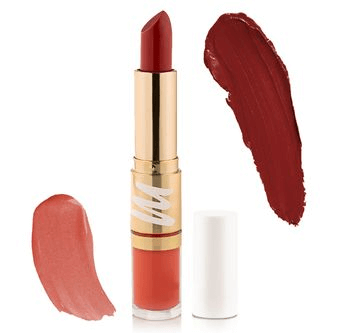 Plumping Lipstick – Hibiscus is a sharp red
Plumping Lip Gloss – Zest is a light red
Buy Your Dawn To Dusk Here
Head Over Heels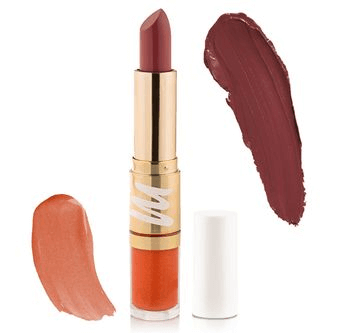 Plumping Lipstick – Celebration is a purplish red
Plumping Lip Gloss – Underplay is a bright red
Buy Your Head Over Heels Here
Mystique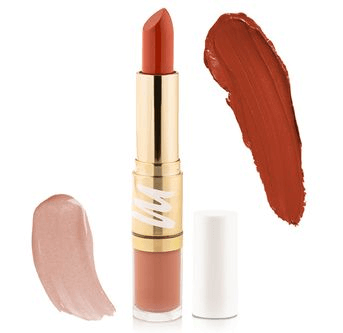 Plumping Lipstick – Vintage is an earthy red
Plumping Lip Gloss – Caribbean is a brownish red
Buy Your Mystique Here
Directions For Use
Placement: All over the lips
Technique: Saturate the lips with the lipstick or apply the Plumping Lip Gloss all over. Use them individually or together to create a whole new colour.
Use the perfect curves lip brush for precise application.
See What Renowned Makeup Artist Namrata Soni Has To Say About Color Fusion:
LIMITED PERIOD OFFER!! Shop For Rs.1000/- And Get A Gel Finish Nail Polish Duo Worth Rs.390/- Absolutely Free!
Now for a limited period, get a Gel Finish Nail Polish Duo complimentary on a purchase of Rs.1000/- only!
Order your Color Fusion RIGHT NOW!

ATTENTION: Do not waste another minute of your life without an awesome product like this in your bag!
Buy MyGlamm Color Fusion At An Introductory Price Of

Rs.995 only

Developed In Italy
100% Cruelty Free
Free Shipping - Cash On Delivery