Buy Your Color Fusion Now!

Close
The Quickest And Easiest Way To Get Perfectly Defined Eyes And Eyebrows Is Right Here!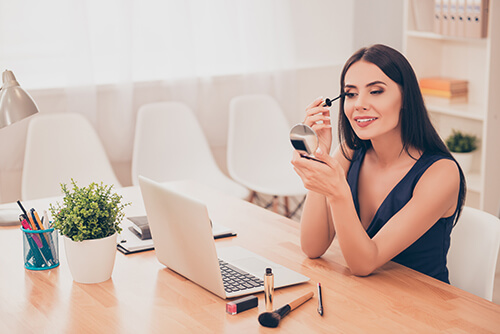 2 in 1 liquid eyeliner + HD brow powder
Sweat proof, waterproof and smudge proof
Brow powder contains 92% minerals and lasts for over 8 hours
One Shade To Rule Them All!
Stay Defined contains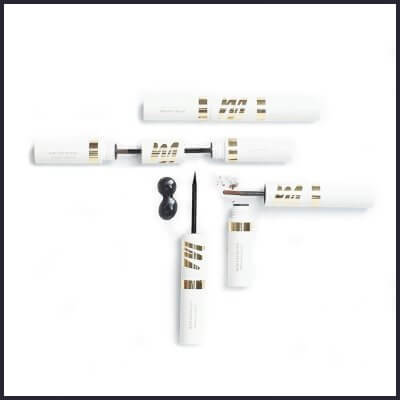 Liquid Eyeliner - Ebony is a jet black eyeliner
HD Brow Powder - Walnut is a natural brown coloured eyebrow powder

What Makes MyGlamm Stay Defined So Unique?
MyGlamm Stay Defined is the first of its kind liquid eyeliner and HD brow powder combined in one product.
This product, created in Italy is a 2 in 1 liquid eyeliner and HD brow powder which is paraben free and contains 92% minerals. There are other brands which sell these products but none of them give you the convenience of having both in a single package.
With this product with you, you are sure to turn yourself into a party diva in no time! This product is perfect for any woman who multitasks and likes to be ready all the time.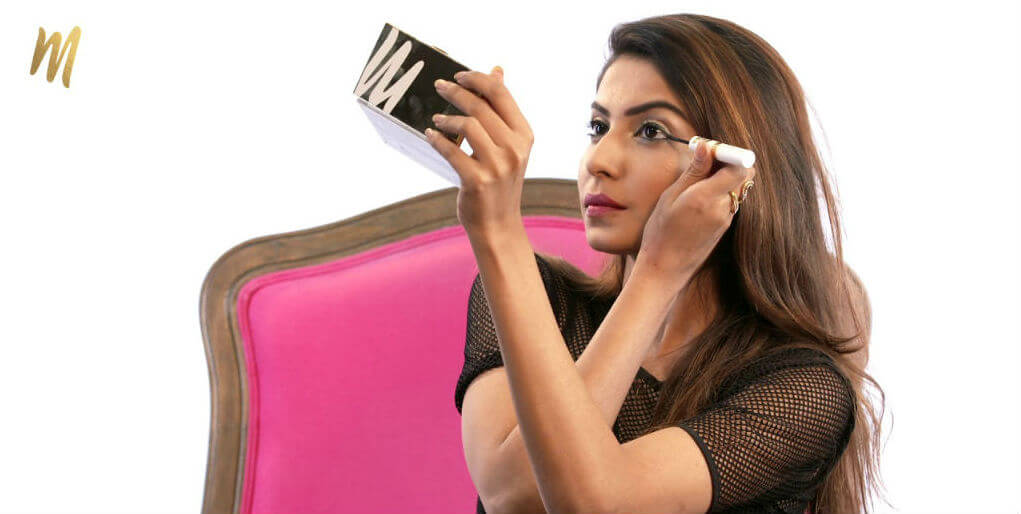 Now, you may ask if it is really effective and suit your skin. The answer is yes! This product is formulated to be long lasting, sweat proof and waterproof to keep you stunning throughout the day or night.

Don't believe us? Here are some testimonials from renowned bloggers about MyGlamm:
MyGlamm has come out with innovative ways to simplify our makeup routines. Compact yet multi-functional is what their range signifies. I have to admit i'm impressed.
- Lifestyle Blogger, Deena Pinto
I am proud to have personally experienced MyGlamm's amazing products and get a glamorous makeover. Their gorgeous daytime glow look which can turn into a red carpet stunner at night!
-Fashion/Lifestyle Blogger, Shweta Pal

4 Reasons Why You Should Get Your Hands On MyGlamm Stay Defined Right Now!
Revolutionary 2 in 1 Product - Made in Germany, this is one of a kind combination of a liquid eyeliner on one end and a high definition brow powder on the other. Use the intense matte liquid eyeliner to create a simple flick or a dramatic cat eye. Couple those dramatic eyes, with Wow brows. Fill in, shape or simply set your brows with the easy to use natural hybrid brow powder that stays on like a liquid for over 7 hours giving you fuller, power brows all day long.
Made In Europe - MyGlamm beauty products are conceptualised, formulated and developed in laboratories in Italy and Germany. The quality of the products is of prime importance and the quality is never compromised with.
Enriched With Special Minerals And Oils - To ensure that the products do not harm your skin, they are enriched with special minerals, vitamins and oils like Jojoba oil, Argan oil and Tropical Plant oils. The products deliver a long lasting, smudge free, rich colour pay off to make you look glamorous all day long.
Recommended By Global Experts And Makeup Artists - MyGlamm collaborated with global experts and makeup artists to bring about exciting innovations in makeup to accomplish our single, focused goal – make looking glamorous effortless!

Bonus: Get Gel Finish Nail Polish Duo Worth Rs.390/- Absolutely Free
Get a long lasting, gel finish nail polish duo from MyGlamm which will make your nails looks absolutely amazing. MyGlamm Two Of Your Kind gives you the benefit of two stunning nail polishes in a single pack! This nail polish duo which is worth Rs.390/- will come to you absolutely FREE! So, hurry and make the most of this limited period offer.
BUY NOW To Get Gel Finish Nail Polish Duo Worth Rs.390/- Absolutely Free. Offer Valid Only Till ..HURRY!
ATTENTION: Due to recent high demand we can no longer guarantee supply. So, place your order now for uninterrupted delivery.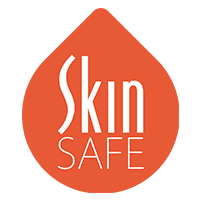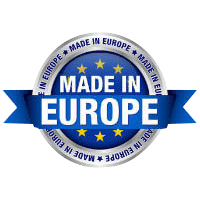 FAQ's
What is the cost of delivery?
Zero. We are offering FREE delivery across India by courier.
How long will delivery take?
Your product will be delivered within 5 business days from the date you have placed your order and made the payment.
Do you deliver all over India?
Yes, we deliver to any location within India.
What is the shipping process?
As soon as you place the order on, you will receive a confirmation message on your registered mobile and also email alert on your mail ID.
Your sealed pack Color Fusion, will immediately get dispatched from our warehouse through our logistic partner and be sent to your shipping address mentioned in the order details. You will be able to track your order from this point to delivery.
Our logistic partner will call you on your registered mobile number before attempting delivery.
In the case of Cash On Delivery (COD) orders, our logistic partner will inform you to have the cash amount at hand before attempting delivery.
We service to all major pin codes and cities to serve maximum customers of ours.
Is it waterproof?
Yes, it is waterproof. And not only waterproof, MyGlamm Stay Defined is smudge proof and sweat proof too!
How long does it take for the liner to dry?
Stay Defined has a quick dry liquid eyeliner which gives you an amazing dry finish within seconds.
How long does the brow powder last?
The brow powder contains 92% minerals and lasts for over 8 hours.
Does the brow powder fall off?
No, the brow powder stays intact for hours together as it stays on as gel once applied.
What are the texture and finish that the products deliver?
The products deliver a smooth texture along with an amazing matte finish.
What is the net weight of the products?
Stay defined gives you: Eyeliner - 2.8ml and Brow Powder - 1g