Now Get Any Hairstyle In Just 10 Mins With KREA MULTISTYLER - India's 1st All In One Hair Styling Tool!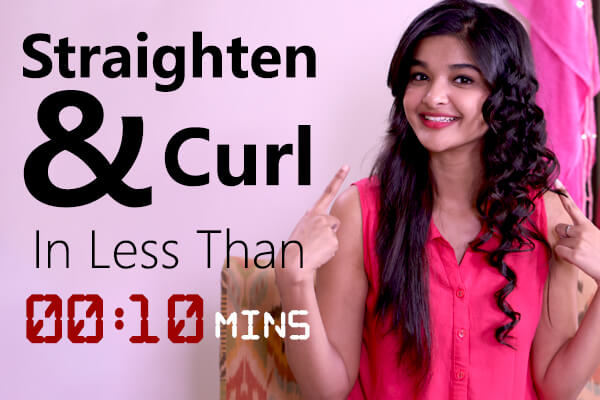 Every woman wants stylish, stunning hair - whether pin-straight or lusciously curled.
But does every woman get to have that easily?
Uptil now, gorgeous hair hasn't been easy to achieve. And the hairstyling tools available today, definitely do not make it easy for you at all.
In fact -
Most hair styling tools are too hot, and can easily burn your hair and scalp
Professional salon trips are too expensive to do as regularly as you need
Curling or straightening hair at home is way too time-consuming
Separate styling tools for different hairstyles is too much of a hassle
If you're nodding or agreeing to even one of these, you just made the first step.
Towards finding a solution.
Yes, there's a solution to all of these troubles. You're just one sentence away from finding the relief and good news that you need!
Read on to find out about a hair styling tool that completely changes the styling game!.
KREA MULTISTYLER - A Uniquely ALL IN ONE Hair Styling Tool For YOU!
Introducing to you, KREA MULTISTYLER: All In One Hair Styler that combines the functionality of a straighter AND a curler! This one styling tool can replace all your current styling devices, because MULTISTYLER does it all!
The fastest, safest, and most hard-working hairstyling tool for you, to give you nothing short of professionally straightened or curled hair, every time you use it - anywhere!
With MULTISTYLER you will get pin-straight hair. You'll get tight curls. Beachy, loose waves. Ringlets. Mermaid waves. That is, any kind of curl, for any kind of gal!
MULTISTYLER also knows you don't want hairstyling to take forever. You want it done in as few steps as possible. With as few tools as possible. With a device that's professional, delivers results, and is more valuable than the price you pay.
By now, you're probably asking yourself something.
What's behind KREA MULTISTYLER's unique breakthrough as an ALL IN ONE hair styling device?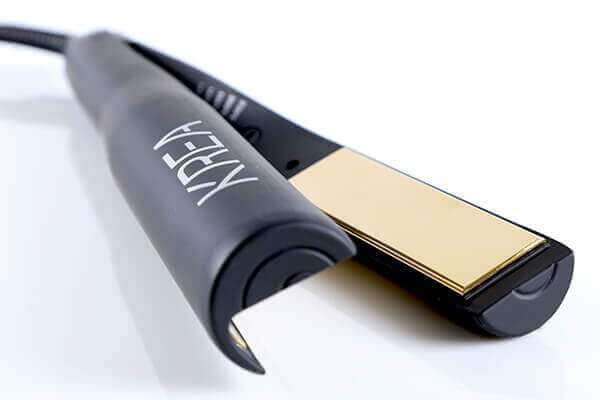 DID YOU KNOW? The Average Indian Woman Spends An Average Of Rs. 11,500 A Year On Hair Salons!
Of course, you want to save money. You want to cut costs wherever you can, so that you can afford what you truly and really want.
But did you know that spending on hair salons for events, parties, and other occasions - puts quite a the leak in your pocket. We're talking upwards of 10,000/-.
Think about it. Each salon trip for either straightening or curling, costs around Rs. 1000/. That is, if it's from a reputable, trusted place.
Even a bare minimum of ONE personal trip, and 5 or 6 other events per year - adds up to Rs.9000 - Rs.11,000 on hairstyling. EVERY. YEAR.
With MULTISTYLER, you will reap returns on your investment within the first 10 uses itself. As a powerful and dependable styling tool, you will not need to go to the salon to get the style you want. Plus, you'll be safer on your hair because of MULTISTYLER's build.
Too long, didn't read? In short - you'll save upwards of Rs. 10,000, with this truly versatile, multi purpose hair styling tool!
DELIVERY & SHIPPING PROCESS
Zero. We are offering FREE delivery across India by courier.
Your product will be delivered within 5 business days from the date you have placed your order and made the payment.
Yes, we deliver to any location within India.
Yes, we deliver to any location within India.
FAQs
MULTISTYLER is entirely different from other curling irons. And is fundamentally different from other straighteners. Curling irons expose a lot more of its heated surface, and that makes it dangerous and tricky to use. Other straighteners have arms that are open parallel to each other, while MULTISTYLER has angled arms that open at an acute angle to facilitate curling. MULTISTYLER's curling action is truly unique, and one of a kind - able to greatly vary curl intensity safely. All just to give you any kind of hairstyle you desire!
This is important to know. Proper usage will lead to stunning hairstyles and consistent results, so please take your time to know how to use it.
As you can see, KREA MULTISTYLER has a "Curl" mark at the bottom, on one of the sides. This side will be the side you use to curl. When you place it on any surface, please ensure that this side is always facing upwards. You will also be able to see the power button facing up as well.
To curl your right side, place the side with the "Curl" mark closest to your scalp, with a section of hair in between the plates. Once you clamp your hair near the scalp, rotate the iron so that the side with the "Curl" mark is seen in the mirror. Glide slowly towards the mirror (so in front of you, not to the side) with very light pressure.
To curl your left side, life your right elbow, and place the side with the "Curl" symbol closest to the scalp. Once you clamp a section of your hair, rotate to see the "Curl" mark in the mirror, and glide slowly towards it with light pressure.
To straighten your hair,
Short answer: Yes!
Long answer: You will take even lesser time, if you learn how to use it properly. Please watch our usage videos and follow out guidelines thoroughly. Do not hesitate to contact out styling experts at (ENTER THE DAMN NUMBER HEA). to clarify how to use MULTISTYLER.
Once you get the hang of it, you will truly not need any other hairstyling device at all!
Absolutely not! With proper usage, there is simply ZERO chance of burning yourself, unless intentionally. Remember that OMNISTLYER is not like other curling wands and tools, which expose so much of the heated area to your hair and skin. Instead, the irons are covered, like in a straightener. MULTISTYLER is even safer than most other straighteners too, as it uses a PTC Heater instead of MCH Heater. Rapidly cools, has a lesser but just as effective maximum temperature, so the heat does lesser damage to the device, and no damage to you!
Sure! Please find the spe ficiatin details below -
Heater Type: PTC Heater
Rated Power: 50W
Rate Frequency: 50/60 Hz
Rate Voltage: 100-200 V (Can be used with any 2-pin plug points)
Temp Indicator: 5-Step Temperature Control
Net Weight: 360 Gms

Lesser time than it takes to heat a cup of coffee - 30 seconds.
The power cord is a full 2 feet in length - allowing your mobility away from the power socket.
MULTISTYLER has a 5-Step Temperature Control System that lets you be extremely repcuse with the amount of heat you want on your hair.
The five settings are a) 140C/284F, b) 160C/320F, c) 180C/356F, d) 200C/392F, and e) 230C/446F.
Maximum flexibility, and maximum consistency.
NEVER! The KREA brush is safer than most other straighteners in the market.
In its current form, the KREA brush suits most hair types. Though the duration might change with respect to different hair characteristics, KREA will dramatically reduce the straightening time and provide a pleasant hair straightening experience.
NO. Always remember that the brush must be used only on dry hair. The hair must also be clear of moisturizers and any other chemicals that aren't supposed to be used with heat.
The KREA brush must be cleaned only when it has cooled off and is disconnected from the socket. You can use a damp cloth (or a toothbrush) to clean it.
Yes. You can use the brush to shape your hair inwards and outwards.
Yes, KREA comes with a ONE (1) Year replacement warranty. Please contact us in case your product becomes defective or malfunctions due to faulty workmanship within 1 year from the date of purchase.
Warranty details:
If you want to claim warranty, please submit the proof of the purchase you have made. This must be in the form of your purchase details.
Please note that this warranty is not applicable to any accessories that are supplied along with the product.
Only the original purchaser can avail this warranty, and this warranty is not transferable.
Replacement products, for the remaining time of the warranty period, will be covered by a limited warranty.
Note that your warranty is void if:
The product is damaged, dropped, or has come in contact with water.
Any specific part of the product is tampered with or opened.
The product is used for any industrial, trade, hire or professional purposes - or anything else apart from what is stated in KREA's marketing literature.
The product has been damaged due to any foreign objects, or by accident.
IMPORTANT: Note that the defective product or parts alone will be replaced under this warranty.