Bioré Deep Pore Charcoal Cleanser: The Perfect Way to Refresh and Revitalize Your Skin
Say goodbye to impurities and hello to glowing skin with this charcoal face wash.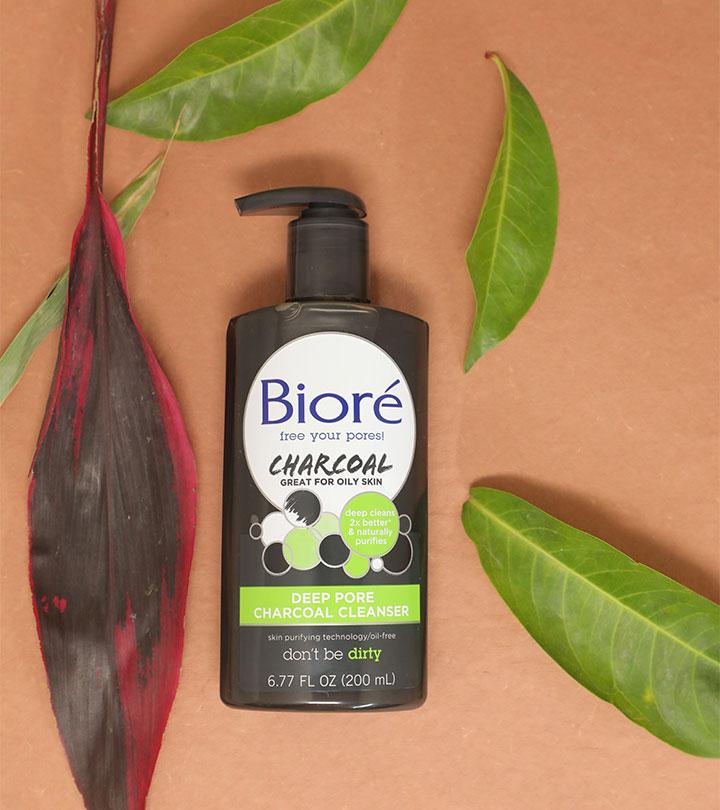 About The Product
Millions of people experience a common skin condition, acne. One of the most common causes of acne is unclean skin and a buildup of oil and dirt. Greasy skin, overproduction of sebum, and product residues can clog pores and lead to the formation of acne and blackheads. However, you can easily combat this issue by incorporating a deep cleansing face wash to eliminate dirt, impurities, oil, and dead skin cells. In this review, we will take a closer look at Bioré Deep Pore Charcoal Cleanser, a daily-use deep-cleansing face wash to target acne and breakouts.
Specifications
Product Name: Bioré Deep Pore Charcoal Cleanser
Brand: Bioré
Ingredients: Glycerin and Charcoal Powder
Price: $ 6.99
Weight: 6.77 ounces
Best For: Oily, Combination, and Acne-Prone Skin Types
Key Benefits
Cleanses Your Skin Deeply
The Bioré Charcoal Cleanser is ideal for people who want to thoroughly deep cleanse their skin. The gel formula is specifically designed to remove dirt, oil, and debris from deep within your pores. This product leaves your skin feeling squeaky clean, fresh, and rejuvenated.
This face wash is excellent for people with constant breakouts and acne. It gently removes dirt and exfoliates your skin, while targeting acne-causing bacteria. The lightweight formula treats active acne on the skin and also helps prevent future breakouts.
Controls Excess Oil Production
Excessive oil production causes clogged pores and breakouts and leads to a greasy appearance. This charcoal face wash helps control oil, keeping your skin fresh and oil-free throughout the day. It is designed to control oil production and prevent shine.
The potent formula of this pore cleanser helps attract and absorb impurities and toxins from the skin. This product penetrates deep into the pores, purifies them, and eliminates dirt, oil, and makeup.
Although the Bioré charcoal face wash exhibits deep pore cleansing properties, the formula is gentle and does not strip the natural moisture of the skin. It contains hydrating ingredients like glycerin and betaine, which cleanse the skin without damaging its barrier.
Directions For Use
Dampen your skin with lukewarm water. Massage the cleanser onto your face and neck with clean hands. Lather it on your skin for 30-45 seconds and rinse thoroughly.
Quick Facts
It is easy to use as it lathers well and is quick acting. It has a non-comedogenic formula that cleanses the skin.
$13.30
Bioré skin care line specializes in deep cleansing and pore care products. Kao Corporation, a Japanese company that has been in business for many years, owns the brand. The brand is known for its cleansing products, which are specifically designed to address common skin care issues such as acne, clogged pores, blackheads, and blemishes.
Subtle charcoal scent
Thick, gel-like texture, which creates a rich white lather when mixed with water.
Bioré Deep Pore Charcoal Cleanser Review: Features And Extras
If you want a high-quality face wash that can help you achieve clear, healthy, and radiant skin, look no further than the Bioré Deep Pore Charcoal Cleanser. The face wash is quite popular due to its deep cleansing properties and abilities to control oil without stripping the skin's natural moisture.
This product is infused with natural activated charcoal that draws out impurities and deeply cleanses the skin.
It does not strip the natural oils of the skin and helps balance its pH levels.
The mild charcoal scent feels refreshing and rejuvenating.
The gel-based formula contains salicylic acid that prevents breakouts and smoothens the skin.
It exfoliates the skin and removes light makeup.
The face wash is fuss-free, quick-acting, and easy to use.
It is vegan, cruelty-free, and dermatologist-tested.
Unlike other deep pore cleansers, it is affordable and comes in a sturdy pump packaging.
Bioré Deep Pore Charcoal Cleanser Review: Does It Work?
The Bioré Deep Pore Charcoal Cleanser is a popular skin care product from a dedicated cleansing brand in Japan. The face wash has the ability to draw out impurities from the pores while taking care of your skin. Those who experience acne and oiliness will greatly benefit from using this face wash. Many users have been using this face wash for years and have not looked back as it works for people with all age groups. It is easy to use and instantly refreshes your skin.
Cons
It Can Be Slightly Drying
Since the Bioré charcoal acne cleanser contains charcoal and is designed to control oil and remove impurities, it may be slightly drying. If you have dry, dehydrated, or sensitive skin, make sure to follow up with a nourishing moisturizer to prevent flaky or irritated skin.
It May Not Work For All Skin Types
The Bioré cleanser contains powerful cleansing agents that may not suit all skin types. If you are someone who has a weak or damaged skin barrier, this face wash can be harsh for your skin if used twice every day. Although, if you need to detoxify your skin, you can use it once a week at night for a deep cleansing effect.
Value For Money
The Bioré Deep Pore Charcoal Cleanser is priced at $6.99 for 6.77 ounces of the product. It is also available in various sizes and packs that you can choose as per your preference. The deep pore cleanser is value for money as it works on the skin and does what it claims to do. The quality of the face wash formula is top-notch and its packaging is sturdy as well.
The Final Verdict
If you are looking for a powerful face wash for oily and combination skin type that doesn't hurt your wallet, Bioré Deep Pore Charcoal Cleanser should be your pick. With its ability to control oil, prevent breakouts, and leave the skin feeling clean and refreshed, it's no wonder this product has a huge cult-following.
Editor's Rating: 4.6
The Bioré Deep Pore Charcoal Cleanser has a gel-like texture with a formula that is designed to penetrate the skin pores deeply and draw out dirt, oil, and impurities. It provides a thorough cleansing experience to your skin. This product reduces the appearance of excess oil, purifies the pores, and prevents the buildup of dead skin cells. Overall, the face wash is highly effective for people with oily, acne-prone skin.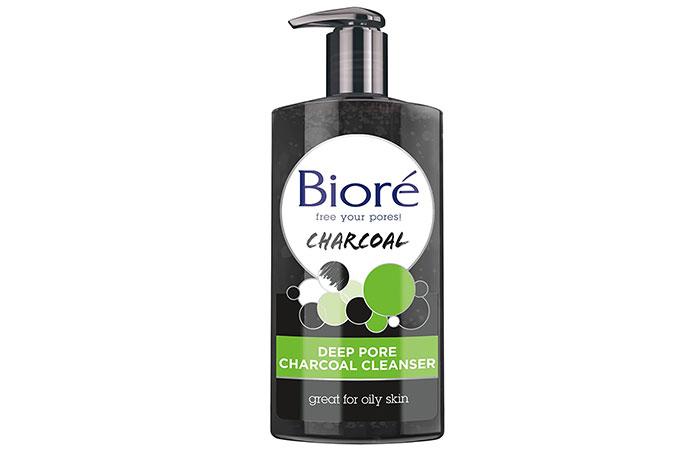 The following two tabs change content below.