Unveiling The Magic Of Olaplex No. 4 Bond Maintenance Shampoo: A Comprehensive Review
For some extra TLC to combat everyday damage caused by styling, chemicals, and the elements.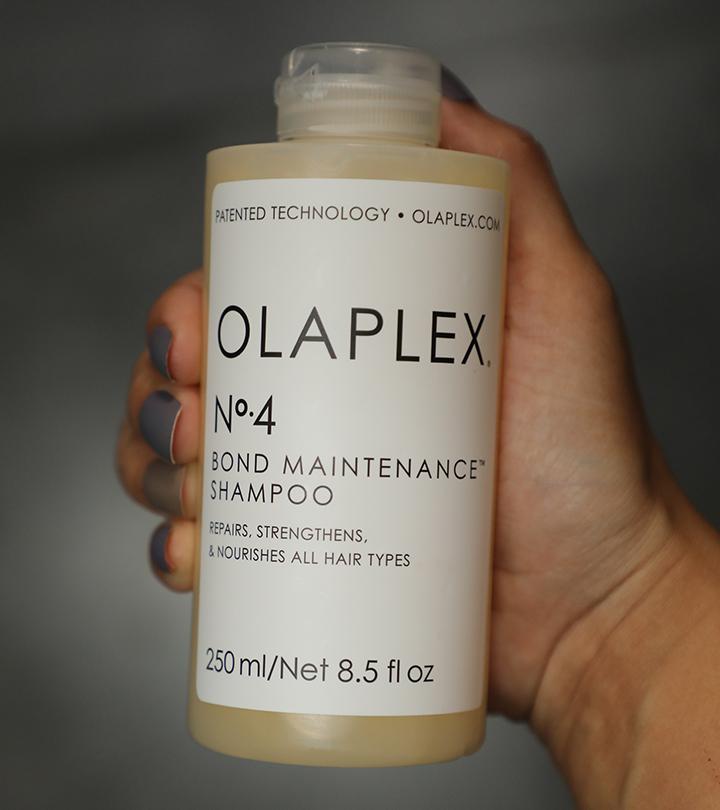 About The Product
An effective shampoo is the first step to a good hair care routine. No matter what serums, masks, or hair oils we blow your budget on, it all comes down to our shampoo, as there is nothing more important than a clean, healthy scalp. To keep our hair game on point, no matter what type it is, we must invest in a shampoo that cleans without drying, and also offers protection from the harshness we put our hair through! Here's a quick run-through of one such tried and tested product that worked miracles for our hair types.
The Olaplex No. 4 Bond Maintenance Shampoo caters to the needs of all hair types and works on a molecular level to improve the overall hair quality and  scalp health. It also protects the hair and restores its original health by reversing the damage.
Specifications
Product Name: Olaplex No. 4 Bond Maintenance Shampoo
Brand: Olaplex
Ingredients: Bis-Aminopropyl Digycol Dimaleate
Price: $30
Weight: 8.82 ounces
Best For: All hair types, including colored, chemically-treated, and frequently heat-styled dry, brittle hair.
Key Benefits
Unlike other shampoos, the Olaplex No. 4 Bond Maintenance Shampoo does not dry out the hair or scalp. It leaves dehydrated hair feeling nourished and squeaky clean. This damage repair formula does not strip the natural oils of your hair.
It works from within to combat frizz and provides smooth, shiny strands. This shampoo keeps my baby hair and unruly strands charge-free all day long. Even at the end of a hectic day, it will not make you look battle-worn!
It Makes The Hair Manageable
The lightweight formula makes the hair sleek, shiny, and manageable. The tester has tried several simple and advanced hairstyles and found her hair strands manageable all the while.
Olaplex restructures, rebuilds, and brings back the bounce in the hair, especially in curly and coily hair. It also works on virgin hair to hold back damage and prepare the strands for chemical or dyeing treatment. The bond-building technology delivers structure, strength, and stability to the hair. This shampoo also prevents split ends by soothing frayed cuticles and offers body to your hair.
You Can Use It EVERY DAY!
This shampoo is also easy to lather and rinse off under the shower. The 6-6.5 pH of the formula is not too harsh. The tester washed her hair with this product every day for two weeks and her hair remained just as soft! So, if your lifestyle needs you to wash your daily, Olaplex No. 4 is your savior.
Directions For Use
Squeeze out a little product and emulsify it before applying to the scalp and hair. Lather well and rinse thoroughly.
Quick Facts
It is easy to emulsify and use on the scalp. It lathers up well and a little goes a long way.
$30
Olaplex was founded in 2014 by Darcy and Dean Christal and has its headquarters in New York, USA. It is one of the largest hair care brands with worldwide users. This drugstore brand became a global sensation with its effective formulas with the reparative "bond-building" approach to hair care. The brand is present in over 100 countries and is endorsed by celebrities like Jennifer Lopez, Kim Kardashian, and Margot Robbie. It is also tried and tested by celebrity stylists and colorists like Tracey Cuningham, Chad Kenyon, Guy Tang, and more.
Olaplex No. 4 Bond Maintenance Shampoo Review: Features And Extras
Anyone who wants to reverse dry, damaged hair and soften coarse hair can use this repairing shampoo. The color-safe formula reverses damage caused by years of bleaching and coloring the hair.
It does not weigh down the hair and keeps it lively and bouncy.
Once you wash off and dry your hair, it does not look greasy.
It is sulfate-free. So, people with sensitive scalps can use the product without worrying about irritation.
It is non-comedogenic. So, your scalp and hair can breathe freely.
It is gluten-, paraben-, and phthalate-free. So, that is three fewer things to worry about.
The brand is cruelty-free and vegan too!
It has earth-friendly packaging.
Olaplex No. 4 Bond Maintenance Shampoo Review: Does It Work?
The Olaplex No. 4 Bond Maintenance Shampoo hydrates the hair and makes it soft, shiny, and frizz-free. It helps reverse damage caused by heat-styling tools. Your hair will feel stronger, the scalp cleaner, and you will get more confident trying different hairstyles and colors.
This shampoo is suitable for straight, damaged, and fine hair. The brand claims it works just as well on wavy, curly, or coily hair types. The only con is that it is a team player and works best when paired with the conditioner and hair perfector from the same product line.
Value For Money
Olaplex No. 4 is priced at the higher end, as far as drugstore products go. They use patented technology and a patented ingredient to target damage and repair your hair in a wholesome way. Olaplex's range of hair care products eliminates the need for taking professional treatments at the salon frequently. So, for your regular hair care needs, it is, in fact, worth the investment.
The Final Verdict
Olaplex No. 4 Bond Maintenance Shampoo is a superstar product that worked wonders for the reviewer's hair and helped restore her hair's original health and volume after just six weeks of use.
Editor's Rating: 4.8
If you are looking for a superstar product to reverse the damage to your scalp and strands, we highly recommend this shampoo. A good shampoo can make or break your hair game and we hope this detailed review will convince you to make an informed choice. Even if you are someone who takes great care of your hair and protects it from chemicals, heat, and colors, this shampoo will work to improve your hair health and reverse the damage caused by harsh environmental stressors.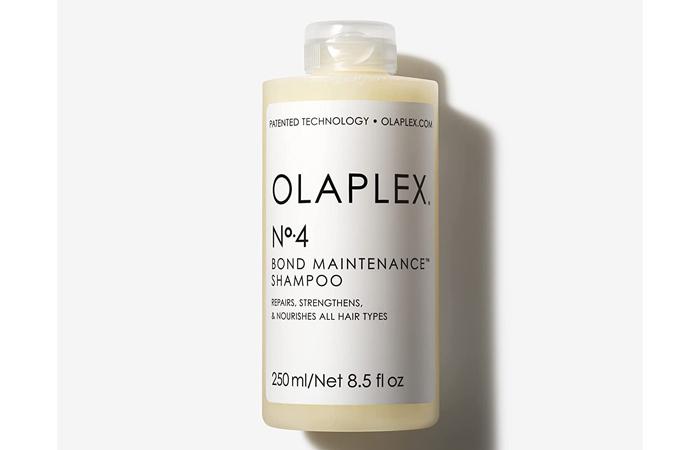 Recommended Articles
The following two tabs change content below.