LEAVE A REVIEW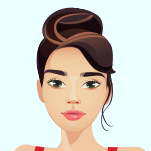 PROS
Oil-free
Travel-friendly
Long-lasting
Ideal for all skin types.
Ideal for pores
Ideal for textured skin
Ideal for oily skin
I'm a make-up artist with often troubled skin my self, I have pits too & for self & clients this is the beessttt primer ever. Even for normal skin I look ve using this one because it gives a smooth vase, makes make-up last long. Just a lil expensive, but it's worth every penny.
View More…