LEAVE A REVIEW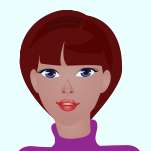 PROS
Suits Oily skin
Controls Acne.
Reduces oil secretion.
Easy to use.
Effective control of oil.
This is a perfect product for someone with oily skin issues like me. This is an awesome product as it leaves my skin clear without oil. It gently mattifies my skin while reasonably hydrating it. This oil control lotion is extremely light on skin; It has a lotion-like consistency. I have been using the oil control formula mostly at night. In the morning I see my skin very clear and the shine is reduced to a larger extent. This oil-control formula will not only reduce the oil secretion whilst prevent breakouts and acne. Some of the products that used early will make my skin too dry and stretchy, which was not suitable for my skin type. I have now reduced the application to 3 times a week, the kit works well for me considering the price of the product as you see the changes in your skin, you can reduce the usage. This lotion is best suited for oily skin people. It will certainly help them to achieve lighter skin.
View More…