LEAVE A REVIEW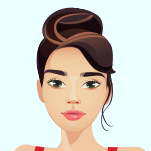 PROS
Moisturizes skin very well.
Makes skin softer.
Quick absorbed formula.
Easy to apply.
Non allergic.
Kiehl's product is clinically approved and is safe on the skin. They almost suit all skin types but this Ultra Facial Cream is not very good choices for oily skin people. I have dry and delicate skin and the cream has suited me well. I apply the cream mostly at night as it penetrates well into my skin and in the morning my skin feels softer and smoother. One concern is that Kiel's product is not herbal based and they contain paraben is the small quantity that does not damage the skin. My skin feels hydrated all day long without feeling stretchy or dry. The consistency of the cream is also not very thick. The cream can easily be spread and the quick absorbent formula dries up the cream fast. The olive oil in the cream makes your skin healthier looking and firmer too. Even though the cream is so light my skin feels softer and hydrated for more than a day. It is a little expensive but the product is completely safe on the skin.
View More…
Other Kiehl's Products
View all
No item found