LEAVE A REVIEW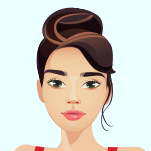 PROS
Affordable price.
Long lasting shampoo.
Travel friendly bottle.
Dermadew shampoo is mostly used for damaged, week hair, this is mostly prescribed by doctors for people with hair problems. I have had a skin problem that had also spread to my scalp and the regular shampoo was very harsh on my scalp and hair. It was such trouble for me to find a supple shampoo that will not irritate my skin condition and also help in maintaining the health of my hair. I have prescribed the derma dew shampoo, it is more than one month now that I have started to use the shampoo. I must say that there has been a very good result. The consistency of the shampoo is thick and creamy. It lathers well and when applied on scalp removes all the dirt and build-ups effectively. Few natural ingredients are present on the shampoo that provides a soothing effect to my scalp and the fragrance is very mild and supple. Even though this is not a herbal shampoo but it does not have harmful chemicals like sulfate. It is very effective on dandruff and removes the build-up also. The irritation has reduced and I have a healthy scalp now.
View More…
Other H&H Products
View all
No item found