LEAVE A REVIEW
No Image Uploaded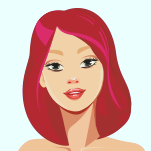 PROS
Skin hydration.
Rich in natural ingredients.
Soft and supple skin.
This is a serum used by a friend of mine and she suggested me to buy one as it was very effective on dry and dull skin. I also purchased the product but was not happy with the price and kept telling her that if the serum is not going to help my skin then I am going to be upset. However, now that it is a few months of using the serum I must say it is very mildly fragranced but is quite effective. My skin texture is softer and the fine line has also reduced. The natural ingredients are superb and give the moisturisation and hydration to my skin. The dull skin is started to look bright and the spots are also reducing. The essential oil like jojoba oil is extremely good for improving the skin's health. The serum instantly gets absorbed into the skin and nourishes from inside.
View More…