LEAVE A REVIEW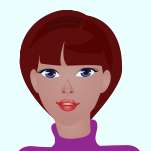 PROS
For sensitive teeth and gums.
Tighter gums.
Reduces gum bleeding.
Natural ingredients.
Protective layer.
This is a herbal formula from Himalaya. One of my uncles is using this toothpaste as he has very sensitive gums after dental surgery. He had dental surgery last year and after that, he was not able to eat anything warm or cold comfortably. He used another brand paste that was specially made for controlling the sensitivity of the tooth. It did not help him much and then he switched to the Himalaya toothpaste Hiora. It is a herbal preparation with herbs like Babula, Lavagna, Amra, Triphala and nimbi. Three months now that he is been using this toothpaste. He is feeling a lot better. His tooth re not too sensitive while he consumes cold things. The toothiest only reduces the sensitivity but also the guns are stringer and form now. His teeth look brighter and healthier.
View More…