LEAVE A REVIEW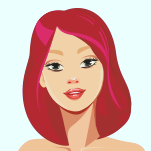 PROS
Natural ingredients.
Prevents dryness.
Repairs hair damages.
Suits colored hair.
I love the products from Organic Harvest as they are gentle, organic and do not rip the natural goodness of my skin or hair. This is a shampoo that can be used daily and still not have hair loss or dry scalp. I have not used it daily but most often I use this shampoo only, I don't even have to use a conditioner after washing my hair with this shampoo. The ingredients in this shampoo are plant-based and very rich in conditioning and purifying the scalp. When there is no dirt, there can't be any problem in the scalp. This shampoo has a good foaming capacity and eliminates the oil and debris from scalp effectively. This shampoo balances the oil secretion in my scalp and controls the sebum secretion too. Hair always feels fresh and healthy. Even after colouring my hair this shampoo is suitable for me.
View More…