LEAVE A REVIEW
No Image Uploaded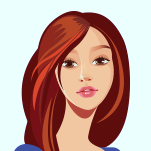 PROS
Enhances collagen in skin.
Promotes firm skin.
Younger-looking skin.
Flawless skin.
I am always looking for options that I can use at home, hair removal and using a de-tan pack is what I have been using at home. One of my dear friends suggested me to use the Pure roots fruit facial kit, as she has been using the kit on a monthly basis. I and my friend have a similar skin type, it is a little dry. When I visit the parlour I have mostly applied the fruit facial kit only. This is an easy-to-use home facial kit that suits all types of skin. Even if you have delicate skin this is a good kit. My skin feels radiant and the glow is long-lasting. This pack in enriched with fruits. Gradually the spots, marks and tan is completely removed with the use of the facial kit. Skin becomes soft and supple after using the kit.
View More…