LEAVE A REVIEW
No Image Uploaded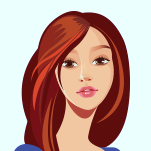 PROS
Ayurvedic supplement.
Increases immune system.
Blood purifier.
I have sensitive skin and have been suffering from one or the other problem since my teen. Even after many different types of medication and therapies, I do not have a permanent solution to this issue. I am just using some creams for external application, also consuming the Neem Ghan Vati from Patanjali. It is more than 3 months that I have been taking this supplement and also my skin is feeling a lot better. Looks like the inflammation is under control now. Neem is an ancient medicine that is used to cure many diseases and it also builds your immune system and makes it stronger. The packing is hygienic and travel-friendly. Neem is rich in anti-bacterial properties that help in purifying blood and also increases immune. I do not have any side effects and will continue as my skin is feeling a lot better.
View More…