LEAVE A REVIEW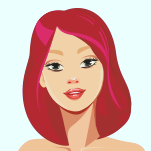 PROS
Effective skin barrier.
Retains moisture for a longer period.
Reduces inflammation.
Skin appears to be softer.
I was given this cream at a regular meet with the dermatologists. He had asked to try this cream as I have severe dry skin. The Hydromax CT Cream is meant to help the dry skin retain moisture and make it hydrated. This was a special emollient cream that really helped me recover in the winter and treated my dry skin. The reason why it is so good for dry skin it because it contains high concentrations of occlusive agents that form a barrier on my skin and does not allows my skin to hydrate when the air is dry and cold. Since my skin does not lose the moisture, I do not feel the irritation or itchiness at all. Salicylic Acid is another ingredient that calms the itchiness and makes the skin appear even and healthy.
View More…
Other Hydromax Products
View all
No item found