LEAVE A REVIEW
No Image Uploaded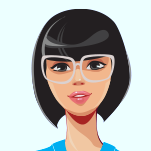 PROS
Perfect setting powder.
Increases longevity of makeup.
Creates a flawless look.
Provides matte finish.
There was big wedding soon in 2 months we all were busy shopping and getting ready with our small performances for the big day, This was the first big wedding in the family and we all were super excited. I also purchased a few good brands of male up products that I have never used, one among them was the Translucent powder from PAC. I had never used this brand, earlier I have used a powder that could help me in setting the makeup and make it stay longer. So I tried this powder before the actual day of the wedding just to see if my skin is comfortable and if it really hold the makeup well. Well, it was a great choice of product. Quick and easy to apply. The powder did hold the makeup longer. Application of the powder covers the imperfections quickly.
View More…