LEAVE A REVIEW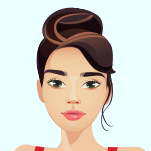 PROS
Good scrubbing power.
Makes kin smooth and shiny.
This is a facial kit that I used at a friend's house as we all had a special party planned up. Never before have I done facial at home and was a little doubtful if it is going to suit my skin and get the glow in my skin. This pack is compact and good for busy people who cannot step out. It comes in five contents in one pack. As compared to other facial kits this is not time-consuming. the pack is rich in skin brightening and smoothing formula. The variants are lovely and my favorite is the almond and Shea infused kit.
View More…
Other Charm And Glow Products
View all
No item found