LEAVE A REVIEW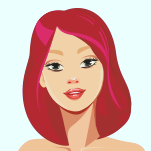 PROS
Perfect for creating dramatic and bold makeup looks.
Perfect if you want to rock those long and thick lashes
This is a beautiful one that is great to have a long and thick lashes look without falsies. It kinda sticks your lashes together if used for more than 3 coats. Recommend to brush your lashes before moving to another coat and make sure they are dry before doing that. Rest, it is a must have!
View More…
Other Rimmel London Products
View all
No item found