Additional details
Note: Our analysis counts for the known ingredients out of total ingredients , Some ingredients remain undisclosed from the brands and some we might not have enough information
Aroma Magic Almond Oil Reviews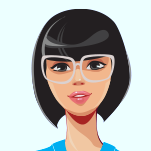 PROS
Absorbs quickly
Doesn't clog pores
Aroma Magic Almond Oil from @aromamagicindia . A pure carrier oil which suits all skin types (sensitive, dry, oily) & hair types Runny consistency Light & non sticky Not tested on animals A mild, hypoallergenic oil which is rich in vitamins, essential fatty acids Absorbs quickly (rub the oil between hands to warm it up before applying to skin) helps soothe dry or damaged skin (Makes skin soft, smooth, nourished) Doesn't clog pores (if used in right quantity) Little goes a long way Mild smell Has anti - bacterial & anti - inflammatory properties Made in India Comes in a transparent plastic bottle (travel friendly) . Uses Good for body & facial massage (can be used for aromatherapy) used to treat dry skin conditions, including eczema and psoriasis Helps with dark circles, fine lines, puffy eyes, scars, chapped lips, sunburns, wrinkles, blemishes, brittle nails & ear- ache..s Combats ageing by destroying free radicals & provides the nutrients that skin requires to repair itself ..Reverse sun damage to some extent if used regularly ..Good for enhancement of eye lashes.. Works as a makeup remover (great for cleaning pores, removes impurities, dirt & unnecessary oils) Can be mixed in DIYs, essential oils, etc Can be used both before & after washing hair (reduces frizz & hair fall - conditions & strengthens hair - Makes hair shine & promotes hair growth) Can be used as a moustache & beard oil for men . Cons - Not suitable for people with severe nut allergy Not help with muscle pain as it claims No idea if it is cold pressed extra virgin or not . . Available at @mynykaa @letspurplle Price - ₹400/- for 100ml Shelf life - 36 months . Cold Pressed Almond oil has a light beautiful golden yellow to palm yellow colour. Its aroma is sweet and very light, almost unnoticeable. Exactly as this oil has.
View More…
PROS
Travel-friendly
Absorbs quickly
Vegetarian
aroma magic oil is good .my mom was using this for her tharapy and massage of body .it is really effective. it has good fragrance .it is travel friendly .it absorbed easily and quickly.it is vegetarian also .you can use it easily.it is light weighted .so yeah this is good .
View More…
Aroma Magic Almond Oil is a body oil richly infused with essential oils and extracted from almond seeds. The oil can be used as a massage oil or as a daily moisturizing agent after bathing. The lightweight and quickly absorbing texture makes it easy to wear all day. It nourishes the skin effectively for a long number of hours without the requirement of a reapplication. Skin disorders like skin inflammations, itch, and joint pains are cured with the application of the oil. The rich ingredients of linoleic fatty acids and oleic help in reversing the signs of aging and makes the skin look more radiant.
How To Use Aroma Magic Almond Oil ?
Take a few drops of the oil (and mix it with any essential oil) for massage on face or body.
Allow it to settle and get completely absorbed into the skin.
Take a few drops of the oil and add in bath water for a relaxing bath.
Aroma Magic Almond Oil Benefits And Uses :
Moisturises the skin.
Heals skin inflammations.
Relieves from skin itch.
Reverses signs of aging.
Makes skin more radiant.
Aroma Magic Almond Oil Ingredients