Acne Fighting

Anti Aging

Antioxidant

Moisturizing

Replenishing

Skin Conditioning

Skin Hydrating

Skin protecting
View More
Special Ingredients
Potential Negatives

Alcohol

Paraben

PEG

Sulfate
Additional details
Note: Our analysis counts for the known ingredients out of total ingredients , Some ingredients remain undisclosed from the brands and some we might not have enough information
Aroma Treasures Tea Tree Face Wash Reviews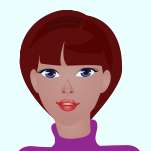 PROS
Pump dispensor
Good for oily skin
Good for daily use
Eliminates shine
I have acne prone skin and I tend to stick to good natural products only for my skin as I can't risk with anything that is not safe...this facewash was surprisingly good and caused no harm to my sensitive skin...it has a very mild consistency and I use it twice every day...it has helped me in reducing the sebum production also which helped in decrease of acne..
View More…
Aroma Treasures Tea Tree Face Wash is a deep cleansing facial wash that is specifically made for oily skin. It removes dirt, excess oils, and pollutants from your skin. Regular use of the face wash is very effective is clearing blemishes and marks. The main ingredient is tea tree oil that fights the acne and infection-causing germs. The acne-prone skin is generally sensitive and this is a perfect face wash to eradicate all the signs of breakouts. It does not have harmful chemical too, hence can be used daily.
How To Use Aroma Treasures Tea Tree Face Wash ?
Apply the face wash on wet skin.
Massage with fingers in circular motions.
Rinse off with water.
Aroma Treasures Tea Tree Face Wash Benefits And Uses :
It a deep cleansing face wash for sensitive skin and combination skin.
Effectively removes dirt, excess oils from skin.
Eliminates skin impurities and pollutants and prevents acne.
It is effective and a natural treatment for acne.
Clears skin and fades the blemishes and marks.
Aroma Treasures Tea Tree Face Wash Ingredients
ALOE BARBADENSIS (ALOE VERA) LEAF JUICE
CHAMOMILLA RECUTITA (MATRICARIA) EXTRACT
JUNIPERUS VIRGINIANA (VIRGINIA RED CEDAR) WOOD EXTRACT
MELALEUCA ALTERNIFOLIA (TEA TREE) LEAF OIL