Acne Fighting

Anti Aging

Antioxidant

Brightening

Exfoliant

Occlusive

Promotes Wound Healing

Replenishing

Skin Conditioning

Skin Hydrating

Skin protecting
View More
Special Ingredients
Potential Negatives

Irritant
Additional details
Note: Our analysis counts for the known ingredients out of total ingredients , Some ingredients remain undisclosed from the brands and some we might not have enough information
Bella Vita Organic EyeLift Miracle Repair Eye Gel Cream Reviews
PROS
Travel-friendly
Lightweight
This brand is simply amazing. I have used many products and loved them so so much Affordable plus good quality and packaging is so attractive . I loved it very much hope you all buy it and must try once you will also love it. Try C glow facewash too its very affordable and good quantity.
View More…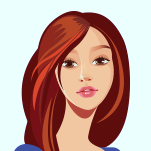 PROS
Travel-friendly
Lightweight
Non-greasy
Absorbed fast
This cute product is travel friendly. This brand products are Always best As I am a youtuber I have to shoot a lot and because of that my under eye area became very dull and dark. Month back I started using this tub, it is non greasy and litreally helped to get rid from dull eyes.
View More…
Bella Vita Organic EyeLift Miracle Repair Eye Gel Cream is a mild under eye gel that works on rebuilding the under-eye skin. The gel helps in the reduction of dark circles, eye bags, wrinkles, and fine lines. The under-eye skin tone gets brighter, and it soothes fatigued eyes. The gel is enriched with all-natural ingredients that yield long-term benefits. The ingredients of cucumber extract, retinol, jojoba oil, almond oil, and aloe vera gel have multiple benefits for the under-eye area. The gel is free of chemicals and is vegan and cruelty-free.
How To Use Bella Vita Organic EyeLift Miracle Repair Eye Gel Cream ?
Take a small amount of the gel and gently massage under a cleansed under eye area.
Gently massage till the gel gets absorbed into the skin.
For best results leave it overnight.
Bella Vita Organic EyeLift Miracle Repair Eye Gel Cream Benefits And Uses :
Reduces dark circles and fine lines.
Reduces puffiness of eye and eye bags.
Soothes tired eyes.
Makes the under-eye area brighter.
Bella Vita Organic EyeLift Miracle Repair Eye Gel Cream Ingredients
ALOE BARBADENSIS (ALOE VERA) LEAF EXTRACT
PRUNUS AMYGDALUS DULCIS (SWEET ALMOND) OIL